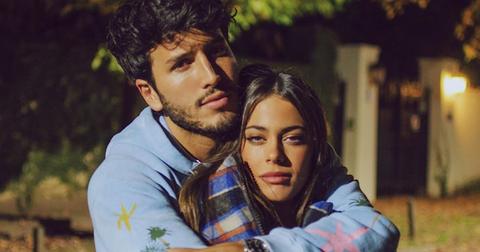 Sebastiana Yatra and Tini Stoessel Are Spanish #CoupleGoals
By Anna Quintana
Ever since Tini Stoessel appeared in Sebastian Yatra's music video for his single, "Christina," dating rumors have been swirling around the couple.
In the music video, Tini (real name: Martina) plays a music superstar who goes "missing" after falling in love with Sebastian's character, who is an aspiring musician she met at a bar. The couple definitely enjoys a PDA-filled moments in the video, which only fueled speculation that they were more than friends.
So, are Sebastian and Tini dating?
Luckily for fans, the couple finally made their relationship Instagram official on June 11. In a photo shared by Sebastian, 24, the pair can be seen kissing, and is followed by the caption, "Cada vez mas [amor], which translates to "every time more love."
Tini, 22, also confirmed she was dating the Colombian singer in a recent interview.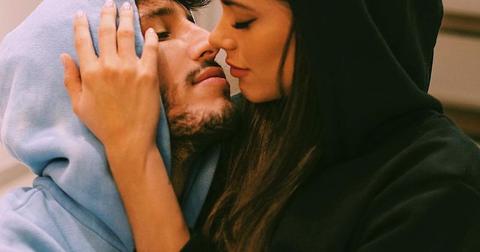 "Yes, we are very happy," she said on the red carpet. However, when asked how long they have been together, she refused to answer, adding, "That is something of ours. We are very good. I love him very much."
So sweet.
Fellow singers Mau y Ricky, who collaborated with Sebastian on their song "Ya No Tiene Novio" ("She No Longer Has a Boyfriend"), jumped in to spread the news that Sebastian was no longer single.
"Breaking news," they wrote on Instagram along with a FaceTime screenshot of the couple. "It seems that we saw Yatra and Tini talking on FaceTime with Ricky. Are they together or are these additional scenes from the 'Cristina' video??"
Tini previously dated Pepe Barroso Silva.
Before meeting Sebastian, Tini was in a relationship with the Spanish actor and model Pepe Barroso Silva. Last year, Tini opened up about the breakup after two years of dating.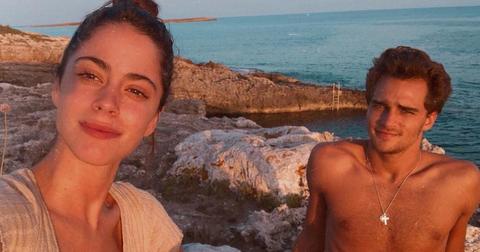 "I've split up", she told People magazine. "We decided to finish the relationship again, with the love and respect we always had, following me with love for the whole year, and knowing that we will tell each other when we need it."
Pepe also reassured fans that there was no conflict and that the couple remain friends.
Fans are divided over Sebastian and Tini's relationship.
As expected, Sebastian's female fans are a little heartbroken that their crush is officially off the market.
"So I've finally accepted the fact that Sebastian Yatra and Tini are dating..... just so you know I still love you both and I wish y'all the best in your relationship, but if something happens hmu Yatra," one follower tweeted. Another added, "They belong to each other. Never saw something more precious than these two. Absolutely a dream. They are so happy. Everything I want."
Other haters think Tini made a huge mistake not going back with Pepe, writing, "How can someone leave this for Sebastian Yatra?! Tini tas loca."
We think Sebastian and Tini are #couplegoals.