Sebastián Yatra Is the Mastermind Behind the Jonas Brothers' Spanglish Hit "Runaway"
Everything you need to know about "Runaway" singer Sebastián Yatra, from his girlfriend to his collaboration with the Jonas Brothers.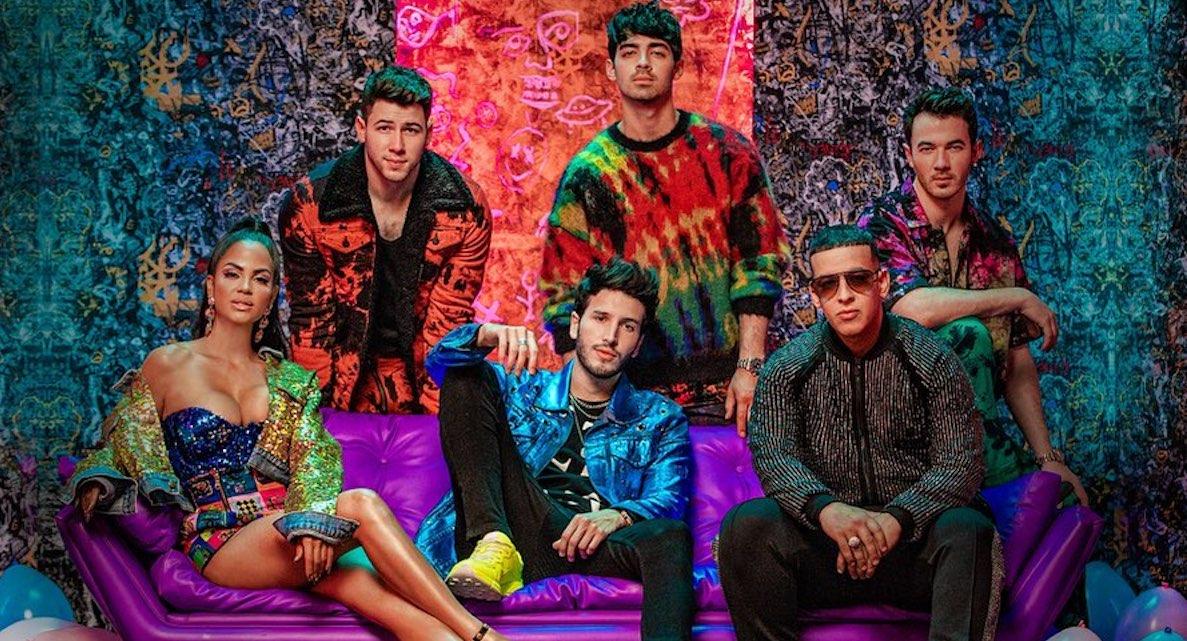 Jonas Brothers fans couldn't get enough when it was announced the band was getting back together. Now, it is being revealed that the trio is releasing their first Spanish-language single called "Runaway" — singing alongside some of the biggest names in Latin music including Daddy Yankee and Sebastián Yatra.
Article continues below advertisement
While Daddy Yankee has already had his own hit with a popular American artist ("Despacito" featuring Justin Bieber, anyone?) and Natti Natasha is currently making headlines for her flirty tweets with Rob Kardashian, most U.S. music fans have never heard of Colombian singer Sebastián Yatra.
So who is the 24-year-old artist? And how did he get the Jonas Brothers to collaborate on what is sure to be the song of the summer?
Here is everything you need to know about Sebastián, from his current relationship status to his unexpected friendship with Joe Jonas.
Article continues below advertisement
Does Sebastián speak English? 
Sebastián was born in Medellin, Colombia, but moved to Miami at the age of 5, where he learned to speak English fluently. Before collaborating with the Jonas Brothers, Sebastián performed with Halsey at the Latin Grammys last year, but this will be the first bilingual track for the Spanish pop star.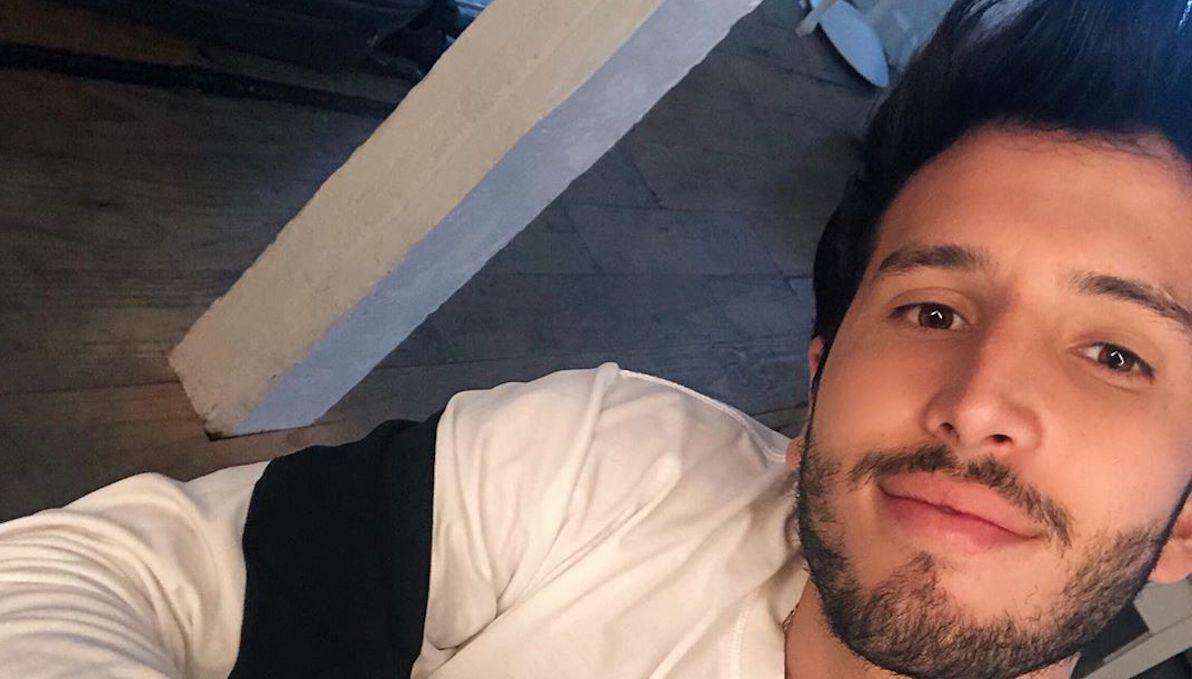 Article continues below advertisement
"It's like a great opportunity that life is giving me — from dreaming about getting into the mainstream market to taking these first steps," Sebastián told Billboard of "Runaway." He also explained how the song was two years in the making, and produced by Andrés Torres and Mauricio Rengifo (of "Despacito" fame).
"We wanted to include someone from the mainstream market because the chorus is in English," Sebastián added.
So, how did Sebastián meet the Jonas Brothers? 
Initially, Joe Jonas was supposed to be the only brother featured on the track but after Natti jumped on the song, and Daddy Yankee heard the song and reached out to contribute a verse, Kevin and Nick Jonas wanted in as well. And the timing could not have been better since the band had just gotten back together.
Article continues below advertisement
"So we wrote to the Jonas Brothers to tell them, and they said, 'Parce, if that's how it's going to be, then all three of us will be on the song," Sebastián said. "Three weeks ago we filmed the video en New York, and you feel the happiness in the track."
And yes, the Jonas Brothers do sing in Spanish, providing vocals in the song's refrain — "Solos en la arena, con la luna llena — which translates to, "Alone on the sand, under a full moon."
Article continues below advertisement
Who is Sebastián's girlfriend Tini Stoessel? 
Sebastián is dating fellow singer Tini Stoessel. Ever since Tini appeared in Sebastián's PDA-filled music video for his single, "Cristina," dating rumors have been swirling around the couple — but it wasn't until earlier this month that the pair went public with their relationship on social media.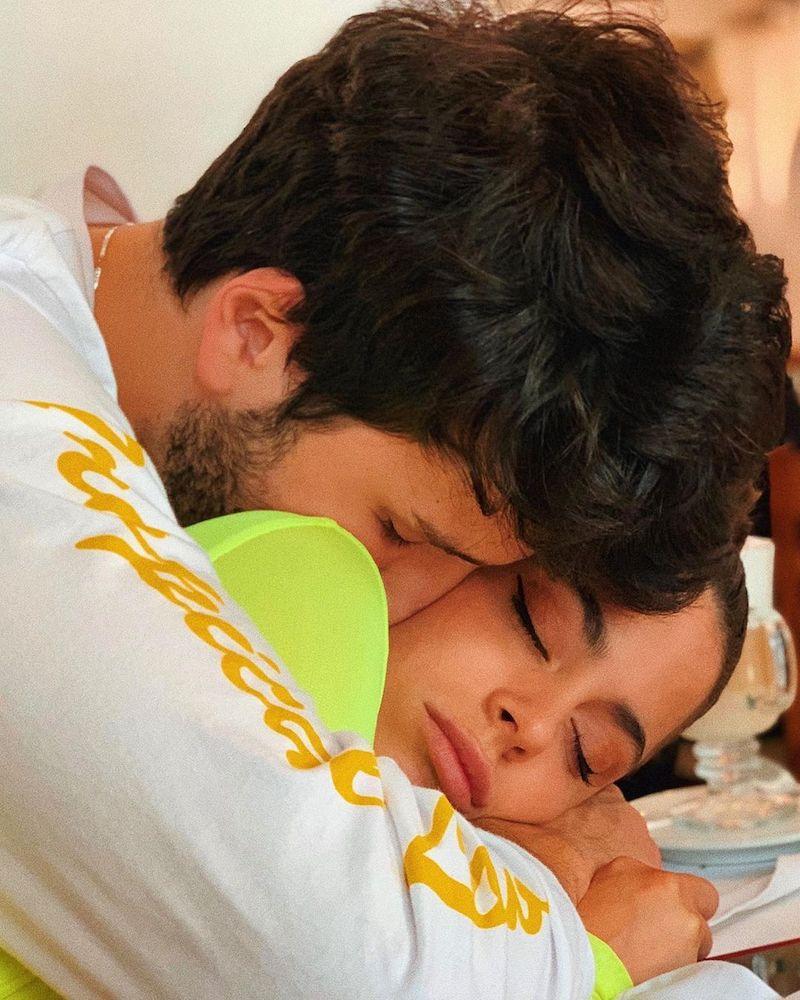 Article continues below advertisement
Tini also confirmed she was dating the "Un Año" singer in a recent interview. "Yes, we are very happy," she said on the red carpet. However, when asked how long they have been together, she refused to answer, adding, "That is something of ours. We are very good. I love him very much."
Follow Sebastián on Instagram!
Along with promoting his music, Sebastián also posts adorable photos with his girlfriend and famous friends on social media. There is also the occasional shirtless pic, so if you are not following him yet we highly recommend it. Follow him here.
Are you listening to "Runaway" yet?