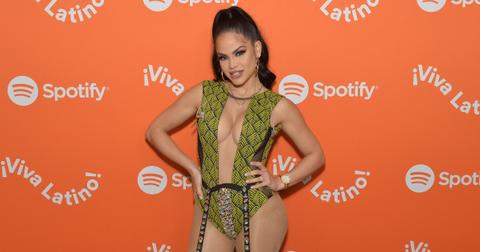 Rob Kardashian and Natti Natasha Continue to Exchange Flirty Tweets, And Khloé Kardashian Is Not Happy
By Gabrielle Bernardini
Rob Kardashian may be banned from Instagram, but that hasn't stopped him from exchanging flirty messages on Twitter with Dominican pop star Natti Natasha. The Arthur George sock mogul made it known that he is interested in the "Sin Pijama" singer after he retweeted a sexy photo of the songstress earlier this month.
The 32-year-old's bold social media statement didn't go unnoticed and Natti Natasha, 32, responded by retweeting a video of Rob's daughter Dream. At this point, we wouldn't be surprised if the Keeping Up With the Kardashians star slid into the singer's DMs. Let's be honest, Twitter exchanges have been known to lead to something more ...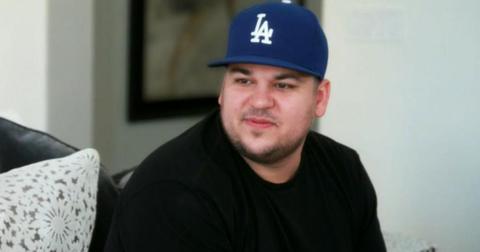 No, Rob Kardashian is not Natti Natasha's boyfriend... yet!
Is Rob finally moving on from his past heartbreak? Though the reality star likes to keep a low profile, he didn't shy away from exchanging sweet tweets with the Dominican native. Most recently, Natti wished Rob a "Happy Father's Day" before sweetly adding, "You are an excellent father, I know. God bless you. See you soon."
Um, what?! Keeping the momentum going, the E! star replied, "Thank uuu see u soon." While many of us are questioning if Rob and Natti are planning to meet up for a possible date night, a source told E! News that he's still single.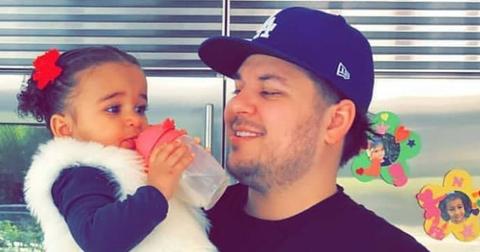 "Rob is not dating," the source revealed. "He would love to find someone. He flirts on social because he's trying to have some fun." While Rob lets off a little steam, his main focus continues to be his 2-year-old baby girl Dream.
"He knows he's happier being out of the spotlight and just being a father," the source said. "Dream definitely brings out the best in him and he's a great dad. He's doing his best to avoid drama and to live a quiet life with his daughter." Rob was previously involved in a tumultuous relationship with Dream's mother, Blac Chyna. However, the two are reportedly now on good terms.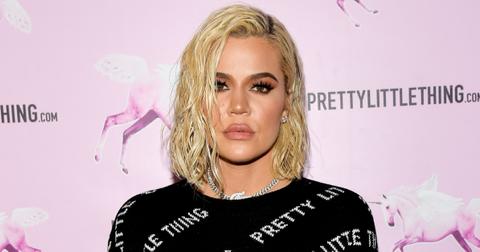 "I just feel like having a good relationship with the other parent and co-parenting is a healthy type of thing," Blac Chyna recently told Entertainment Tonight about her current relationship with her daughter's father. "It's something that a lot of people need to practice." In 2017, the two settled on a joint custody agreement and according to Rob have "no pending or active custody cases."
However, Khloé Kardashian is not a fan of brother Rob's flirty tweets.
After Rob sent flirty messages to the "Criminal" singer, big sis Khloe Kardashian couldn't keep quiet and got involved in the social media exchange. "Rob what's going on here?!?! Who is this girl," the Good American creator tweeted back at her younger sibling. Our thoughts exactly, Khloe!
She later added, "Don't make me pop up on your ass." While it's unclear if Rob and Natti's Twitter messages could lead to a relationship, we're happy he's having some harmless fun. In the meantime, watch Keeping Up With the Kardashians Sundays at 9 p.m. on E!.