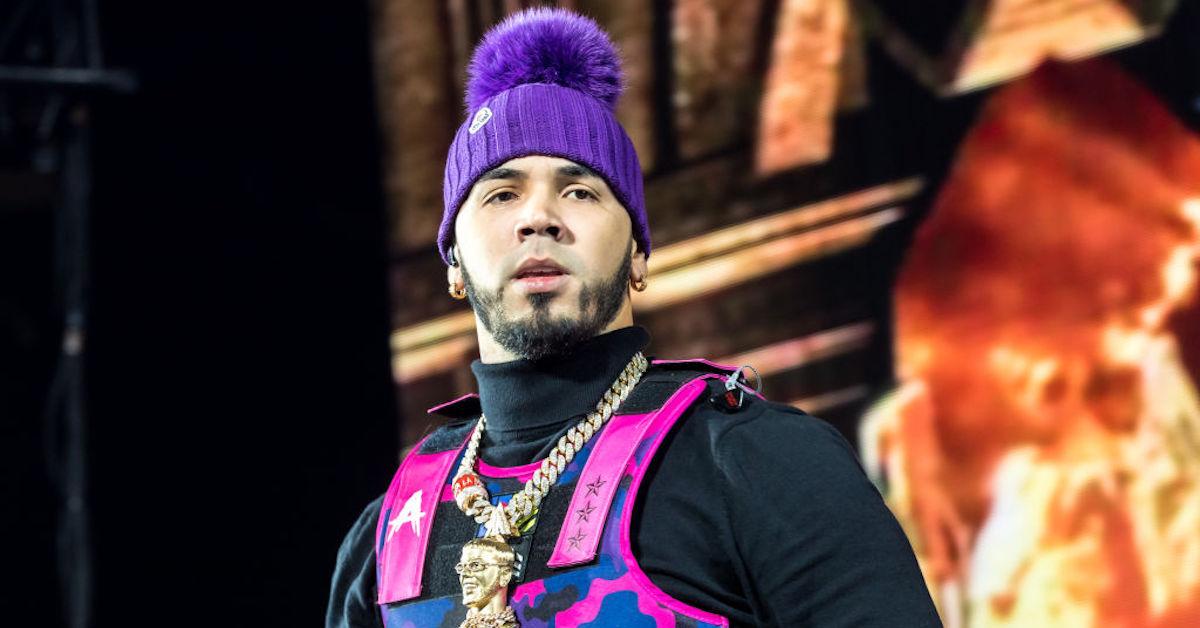 Fans Are Certain Anuel AA's New Video Means He's Dating Natti Natasha
It appears that 27-year-old Puerto Rican "Secreto" artist Anuel AA (real name: Emmanuel Gazmey Santiago) has broken off his engagement with Colombian singer, songwriter, and collaborator Karol G (real name: Carolina Giraldo Navarro), 29.
Article continues below advertisement
After the private couple had made their engagement official on Jan. 1, 2020, with Anuel writing on his Instagram that there would be a wedding this year, rumors began swirling in the fall about a quiet separation from Karol G, after the couple spent two years together.
Now, Anuel has teamed up with Natti Natasha, 33, on a new song, and fans are wondering whether the two are an item, since that's how his relationship with Karol G started. So, are Anuel AA and Natti Natasha dating?
Article continues below advertisement
Who is Anuel AA dating? Is it Natti Natasha?
After weeks of not addressing the rumors about their breakup, Anuel finally addressed the split on his Instagram page. "Some days I need sex, some days I need love, Some days I don't need anything from anybody, Some days I feel like I want to save the world, Other days, I just want to see it ache," he wrote in Spanish. "Some days I feel dead, and in others, I survive. That's why I'm leaving...GOODBYE!!!!!!"
Many fans noticed that Karol G spent the early days of quarantine in Miami with Anuel, but then went to Colombia to visit her family without the Puerto Rican "Don Don" singer.
Anuel's recent posts show a collaboration on a track called "Diosa Remix" along with a music video with Dominican singer Natti Natasha (real name: Natalia Alexandra Gutiérrez Batista), which many are taking to be confirmation that the two are indeed dating.
Article continues below advertisement
Natti Natasha has been stoking the fires by quite literally commenting flame emojis on Anuel's posts for the video, as well as liking the one where he wrote "That's why I'm leaving....GOODBYE!!!!!!"
As a result, many Spanish-language gossip sites and TikTok users are confirming that Anuel has left Karol G in favor of Natti Natasha.
Article continues below advertisement
Who has Natti Natasha dated?
While all three of the protagonists in this story are famously quiet about their private lives, Natti Natasha might take the cake. When photos were recently leaked of the 33-year-old's wedding, the brunette revealed that she was indeed married at the age of 21, but that that chapter of her life is long over, according to Hola.
Over the summer, the "Sin Pajama" beauty surprised fans when she shared on her account that she had taken a home pregnancy test. This naturally sparked rumors about who she was dating, but Natti Natasha has only said that she's "in love with music, with my career." "I still have a long way to go," she continued. "I love what I'm doing, and I feel that everything has a moment and a place. And everything will come, but first the man has to arrive, and the stability has to arrive."
Natti Natasha has been romantically linked to her manager Raphy Pina before, though neither of them have confirmed a relationship. They seem to have spent the quarantine together, and he was present when the Dominican singer learned her pregnancy test was negative.