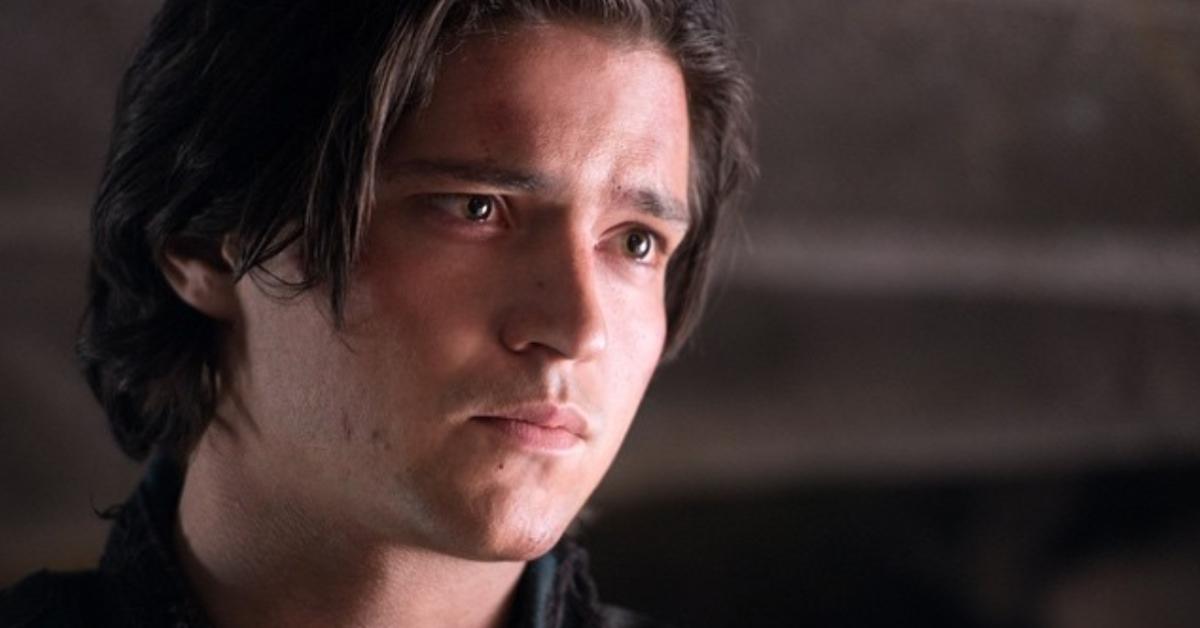 What Happened to Finn, One of the Most Popular Characters on 'The 100'?
Instead of suffering a slow, excruciatingly painful, and humiliating death, former The 100 member Finn Collins (Thomas McDonell) was stabbed in the heart by Clarke Griffin (Eliza Taylor) in a tear-jerking episode of The 100.
So, what brought about the horrible punishment? Why did the character have to go?
Article continues below advertisement
Why did Finn have to die on 'The 100'?
The popular character made a grave mistake which brought about his inevitable demise. Overcome with negative feelings, he set out to kill 18 unarmed Grounders.
The woeful act necessitated retaliation, with the Grounders demanding that the Sky People hand Finn over, or else, they would wreak more havoc. As loyal fans of the show might recall, the brutal step sparked a great deal of conflict among the members of the group, with many refusing to honor the request.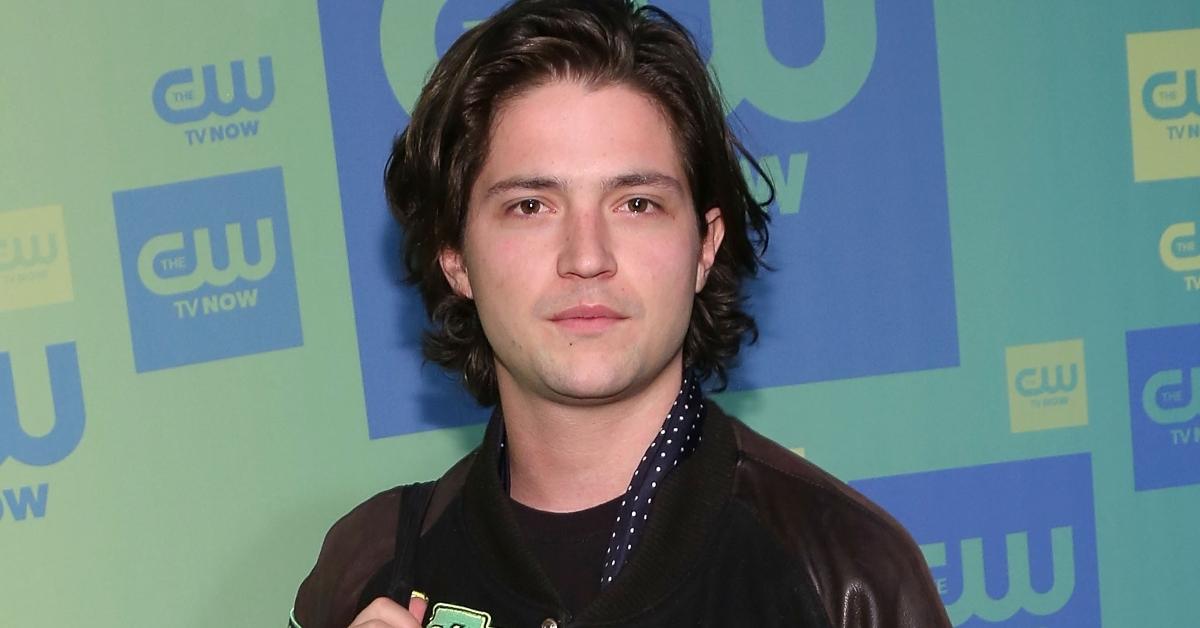 Article continues below advertisement
Reluctant to cause more trouble for the Sky People, Finn eventually decided to sacrifice his life and gave himself in.
The Season 2 midseason finale, titled "Spacewalker," captured the events leading up to his execution — including Clarke's desperate grappling for control and her last attempts to save him from the dire predicament, if only somehow.
In a heartbreaking scene, Clarke walked up to Finn — who, by this point, was tied up to a tree, facing an angry mob armed with flaming torches — to confess that she was in love with him and to stab him in the chest in one go.
Article continues below advertisement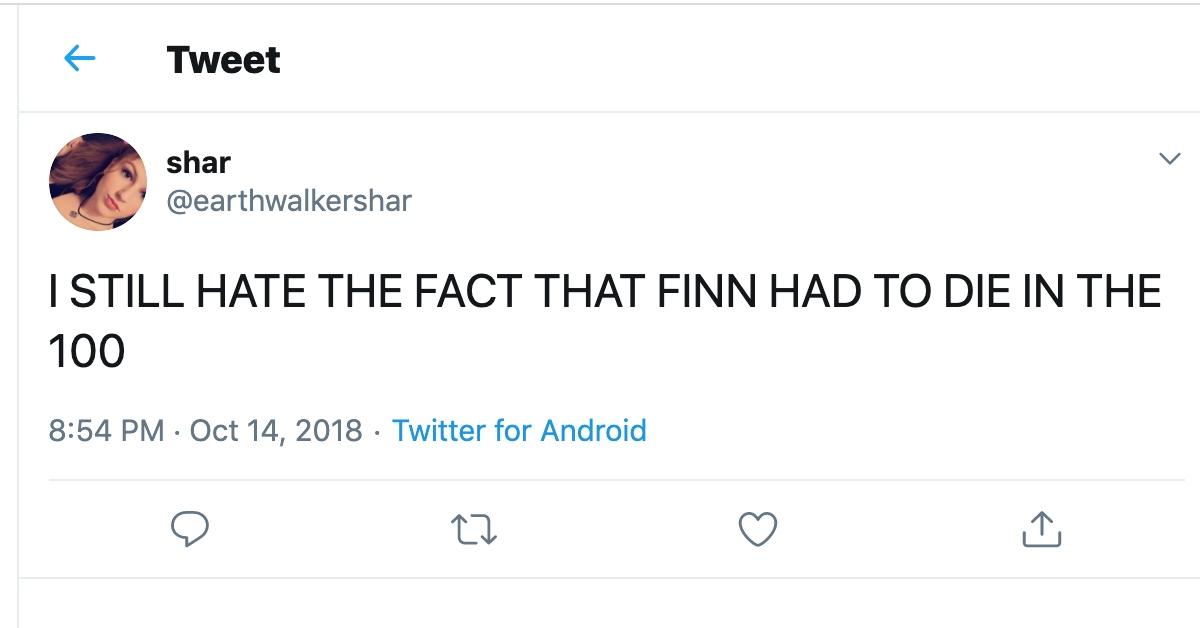 "Spacewalker" was set up so as to hint at the possibility that Finn's case wasn't beyond salvageable and that his life could still be saved, which is why the harrowing scene left a lasting impact on most fans.
As executive producer Jason Rothenberg described in an interview with Entertainment Tonight, the writers were long planning on killing off the character.
Article continues below advertisement
"Sadly, in this show when they die, they're dead. You come into a season and you know certain things, and I knew this season that I wanted to explore a dark place with Finn," Jason told the outlet.
"The massacre was something I knew [was going to happen] going into the season, that he was going to have to die. Thomas and I sat down and talked about it in New York before we started filming the season, and I knew it was going to be Clarke who did it," he added.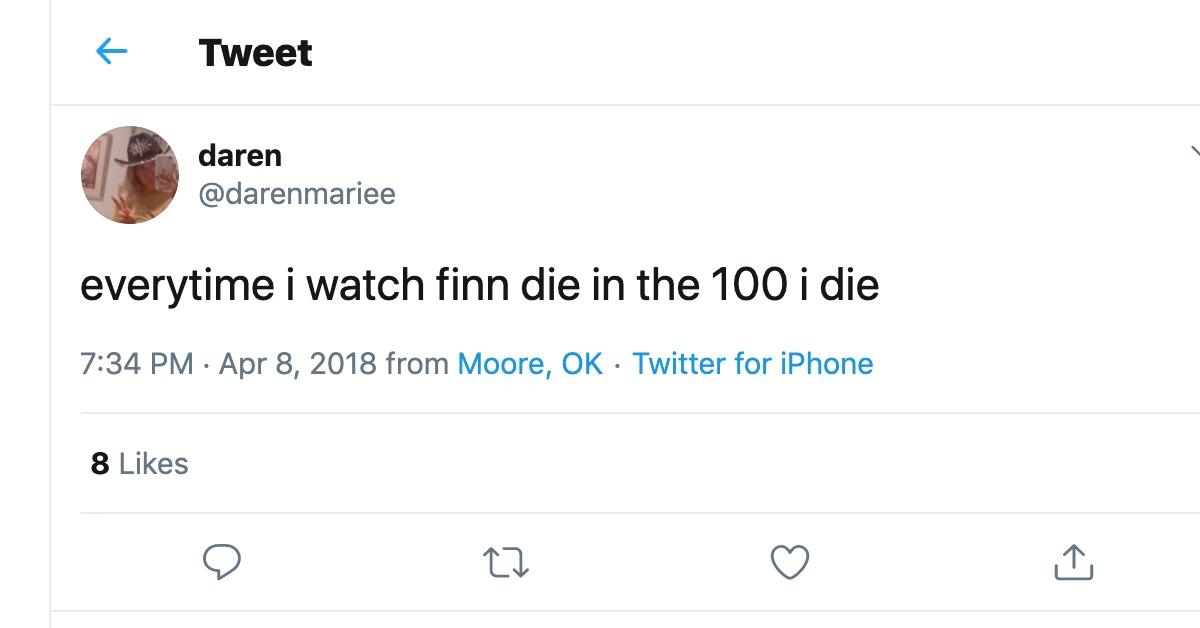 Article continues below advertisement
"The thing that worked so powerfully was it was there the entire episode — they were coming up with ways to not have it happen and thinking of something that they could do and we were driving toward that moment," Jason explained.
"The reason that most people are going to be surprised is that in most broadcast programs, someone saves the day, the heroes figure it out and that's not the way things roll in this show. We essentially say what we're going to do," he told Entertainment Tonight.
Catch new episodes of The 100 every Wednesday at 8 p.m. ET on The CW.