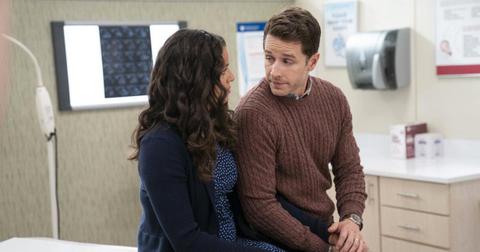 What Happened to Grace and the Baby on NBC's 'Manifest'? (SPOILERS)
By Allison Cacich

Apr. 8 2021, Updated 2:11 p.m. ET
It's been a rough season for Grace Stone on Manifest. After starting the year not knowing which man was her baby daddy, the brunette beauty and her husband Ben now have to contend with the fact that their unborn child (yes, it is Ben's) has apparently inherited her father's Flight 828 "Callings."
In Episode 10, "Course Deviation," Grace finally went into labor, but a complication forced Ben to choose between letting his wife or daughter die. Who did the mathematician decide to save?
Article continues below advertisement
Does Grace die in 'Manifest'?
Thankfully, neither Grace nor her baby died on the most recent episode of the NBC supernatural drama. After her water broke on a bridge over the Harlem River, Ben rushed his wife to the hospital, but the delivery didn't go according to plan. 
Amid the chaos, Ben was asked to make a horrifying decision: he could either save Grace and lose the child or let his daughter live knowing his wife would die. Against Grace's wishes, Ben chose her, but it ultimately didn't matter because a specialist surgeon from Massachusetts arrived in the nick of time to save both the mother and child.
Article continues below advertisement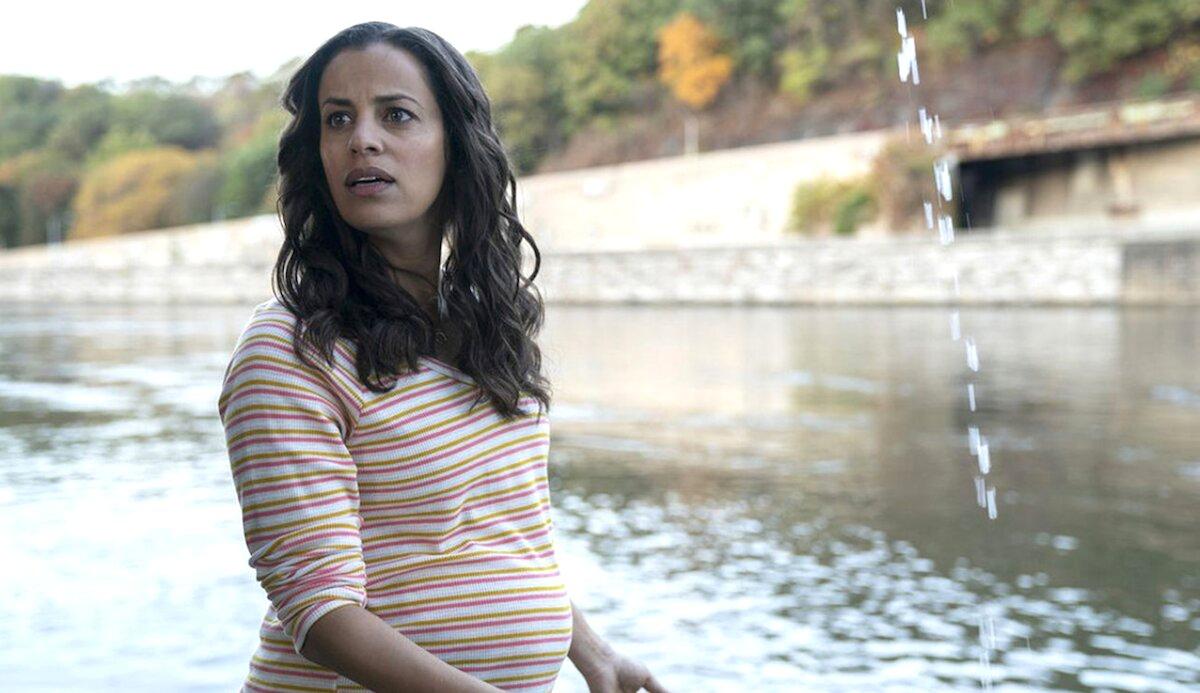 As it turned out, Adrian had rescued the surgeon earlier in the episode after a kayaking accident in the Harlem River. Both Adrian and Grace were called to that spot before the latter went into labor.
When Grace woke up in the hospital, she learned that she had given birth to a healthy baby girl. "She's fine. She's perfect," Ben told his wife of their daughter, whom they named Eden. We have a feeling this state of bliss won't last long.
Article continues below advertisement
Will Ben and Grace's baby get the same "Callings" as her dad?
Executive producer Jeff Rake revealed that the arrival of Eden will raise a lot of questions among Flight 828's survivors. 
"The idea of an 828 baby and the potential of a next generation of people with Callings is of huge concern to all parties, both in terms of the power that could unleash on the world, but also the burden and the danger of a next generation inheriting this DNA anomaly," the series' creator explained to TV Insider.
Article continues below advertisement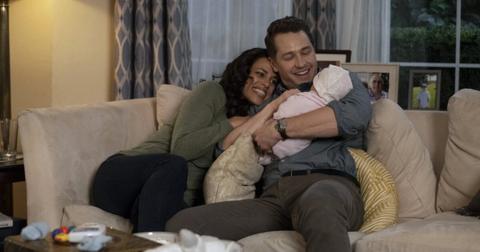 "The fact that they are ultimately able to figure out that this baby may have the anomaly comes with both potential good and potential bad," he continued. "This could be a miracle baby on the one hand. On the other hand, is this baby now saddled with the same death date?"
That query will continue to gain traction throughout the rest of Season 2, Rake shared. "It raises the stakes because now we come to realize that it's not only the Stone family, it's not only the characters whom we've gotten to know, but there may even be unborn children who would suffer the same fate of the passengers if they can't solve the death date."
Ben is currently bearing the brunt of that responsibility. "He puts this enormous amount of pressure and burden on himself and we'll come to a point within the season where that becomes too heavy," actor Josh Dallas told EW earlier this year. "He's got to finally come to a point where he accepts what he can't control or know."
New episodes of Manifest air Mondays at 10 p.m. ET on NBC.