'Bruised' Tells the Story of Jackie Justice, an MMA Fighter Ready to Shake Off the Ring Rust
Does Jackie Justice win in 'Bruised'? Directed by and starring Halle Berry, the Netflix mystery-drama charts an ex-MMA fighter's return to the ring.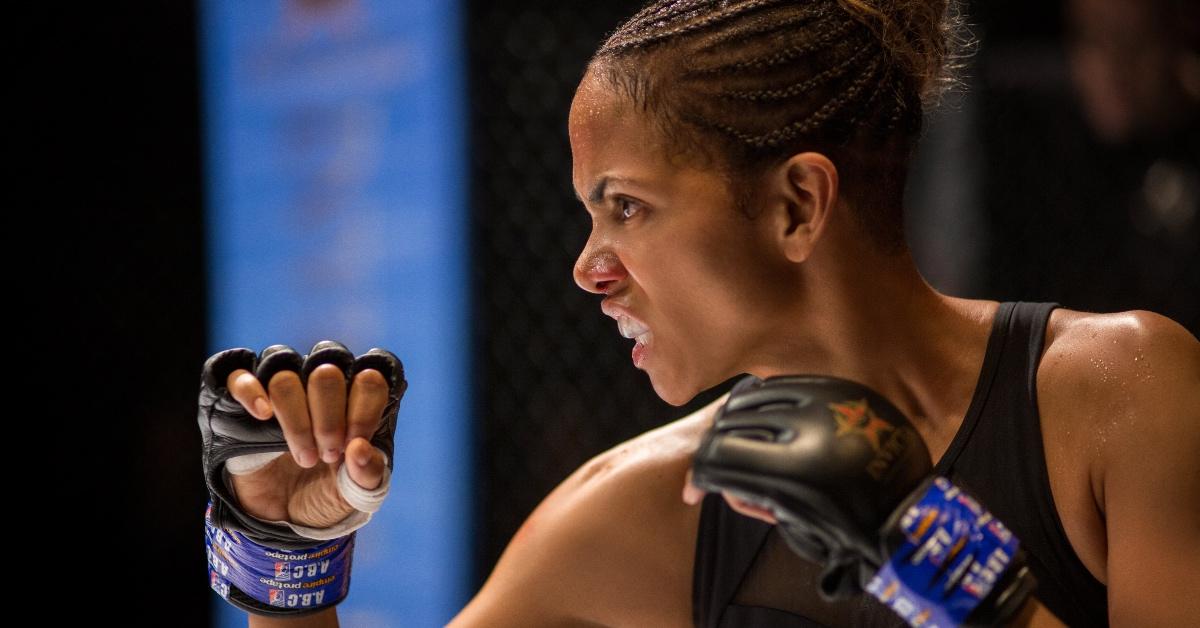 The unexpected return of her 6-year-old son, Manny (Danny Boyd Jr.), propels Jackie Justice (Halle Berry) to take up MMA fighting again and make her return as a pro after a four-year hiatus.
Starring and directed by Halle Berry, Netflix's Bruised tells the tale of a woman MMA fighter who had fallen out of the good graces of the judges and the whole circuit quite a while ago. Will she pull off the comeback? Does Jackie Justice win the final fight in Bruised?
Article continues below advertisement
'Bruised' revolves around Jackie Justice, a cleaner and nanny who is ready to return to the cutthroat world of MMA fighting.
After her long-abandoned son, Manny, shows up on her doorstep, Jackie Justice has to take stock of her life. A cleaner and nanny, she has spent four years scrubbing other people's belongings.
Although her relationship with her control-freak boxing manager/boyfriend, Desi (Adan Canto), has seen better days, they are still together. Jackie realizes that she needs to make some drastic changes. She stars to pick up the pieces by resuming her career.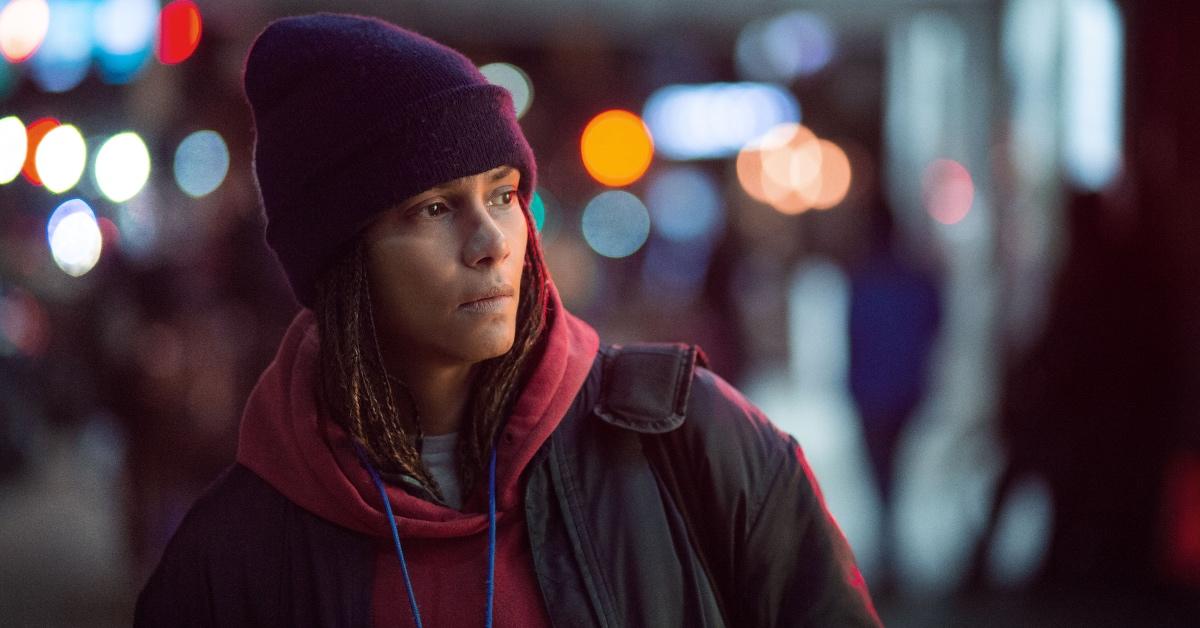 Article continues below advertisement
Jackie teams up with Immaculate (Shamier Anderson), a promoter with questionable intentions. She starts training again, with the view to book a few fights and win a title. Guiding Jackie on the quest is famed trainer Bobbi Buddhakan (Sheila Atim), who helps her shake off the ring rust and get into a better shape than ever before.
Jackie Justice doesn't quite win the last fight in 'Bruised.' Here's the ending explained.
For the much-awaited fight, Jackie has to go head to head with the Lady Killer (Valentina Shevchenko). (Valentina is an award-winning MMA fighter and ex-Muay Thai fighter in real life.) As such, she has to prove that she can easily beat even the crème de la crème into a pulp. But things don't exactly go as planned.
Article continues below advertisement
Despite her incredible efforts and exceptional performance, Jackie loses the fight. A technical glitch, or more specifically, the administrative catastrophe MMA fans only refer to as a split decision victory, helps Lady Killer keep her title as the champion.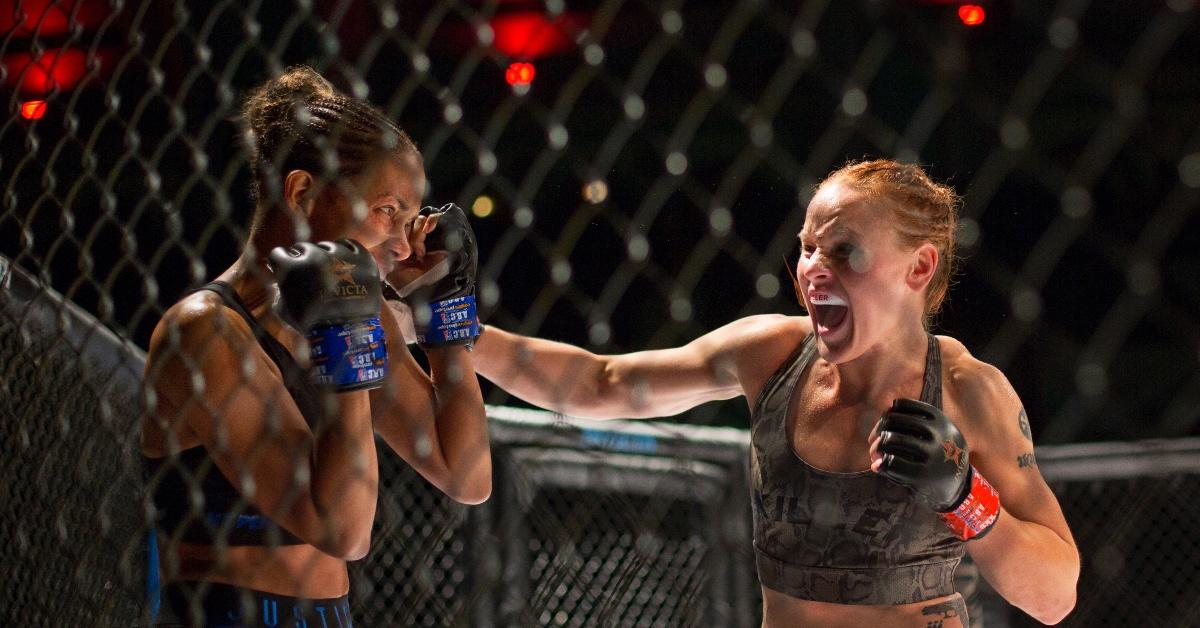 Article continues below advertisement
Jackie doesn't win the fight per se, but she learns an important lesson.
Per Screen Rant, the film aims to emphasize that the real victories take place outside of the ring. By reclaiming several parts of her identity — and going from completely absent and guilt-ridden mother to a caring and fully present one, for instance — Jackie enables herself to return to the ring.
According to this line of interpretation, Jackie's career achievements and personal life are completely in sync. It is only by looking her demons in the face that she gets to move on and become successful. In essence, she loses the big fight and the flashy title but she learns that she can do it all.
Article continues below advertisement
"Halle came out in beast mode twice as Jackie Justice and for directorial debut. Really entertaining comeback story from as sports angle and Mama angle. Loved it. #Bruised @NetflixFilm #HalleBerry" tweeted @NellyBelle3379.
Bruised is available on Netflix now.