Keanu Reeves Doesn't Have Nearly as Much Ink as John Wick Does
Keanu Reeves dons tattoos in many movies, including the 'John Wick' series and 'Constantine,' but the actor doesn't have as much ink as you think.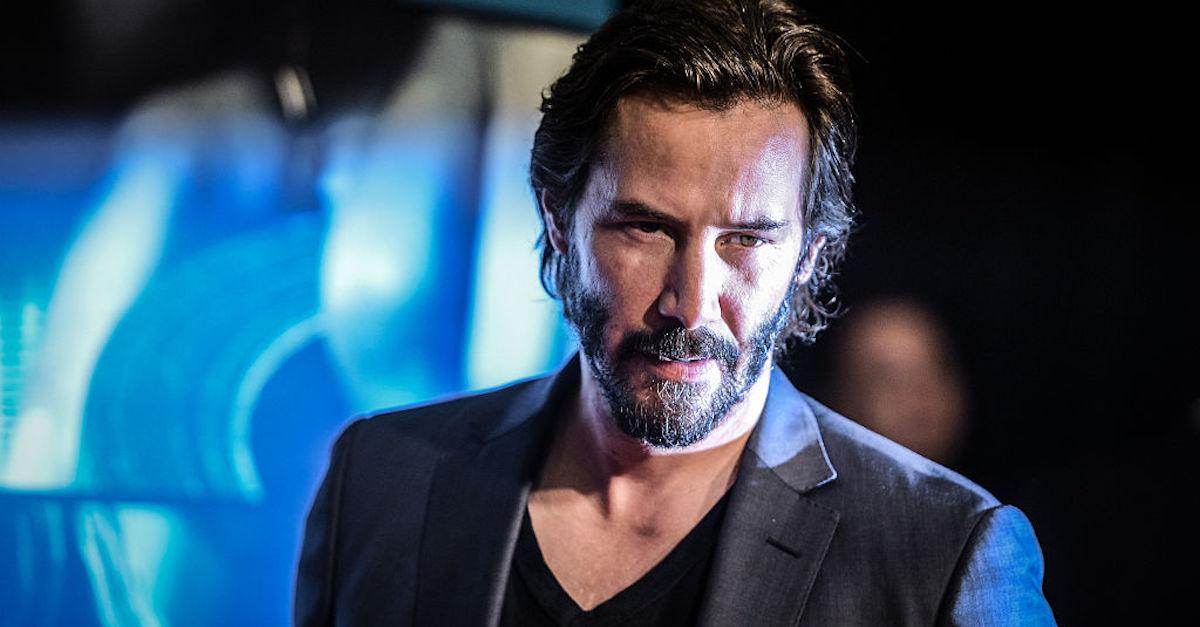 A vast majority of Keanu Reeves fans would probably assume the 55-year-old actor is covered in tattoos, from his bad-ass heavily-tattooed roles in Constantine, The Private Lives of Pippa Lee, and — of course — the entire John Wick series. However, it turns out that the Canadian action star isn't quite as inked as we all thought.
Article continues below advertisement
Distractify did a deep dive on the extent of Keanu Reeves' tattoos, and his body art is far less abundant than we had previously assumed. Stay tuned for more on the actor's ink record.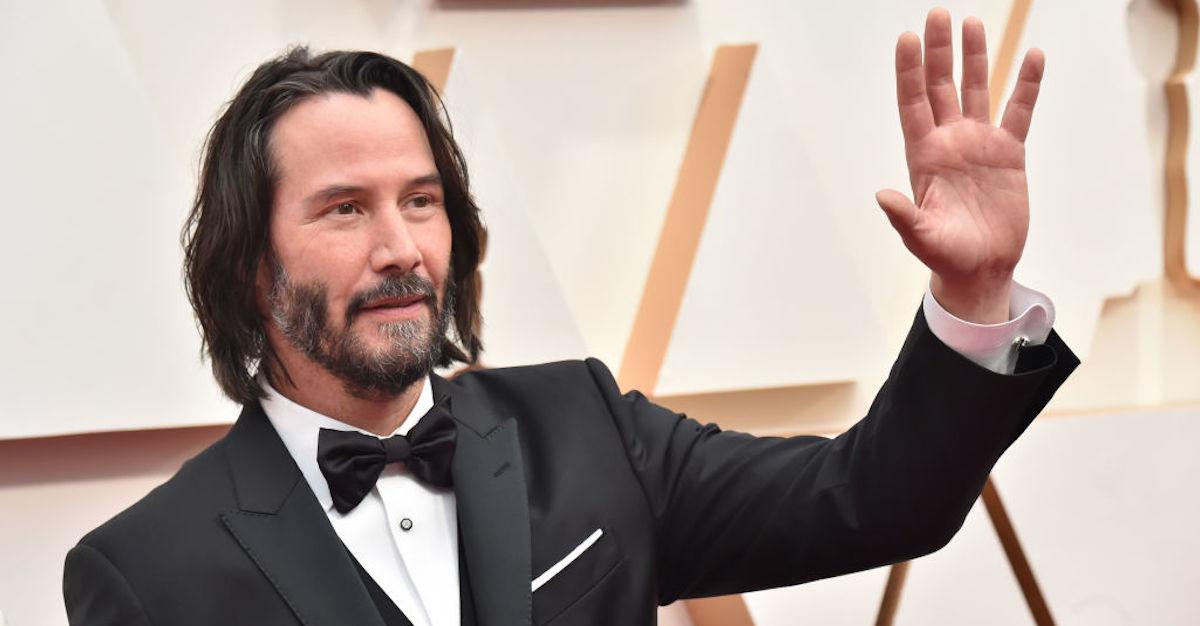 Article continues below advertisement
How many tattoos does Keanu actually have? The answer may shock you.
Keanu has donned a number of memorable tattoos in his movies. In Constantine, for example, his forearms were covered in a symbolic tattoo that came together when he pressed his hands together and in The Private Lives of Pippa Lee, he had a gigantic chest tattoo of Jesus.
And more importantly, nobody could forget Keanu's tattoos throughout the John Wick series. The former hitman was covered in all kinds of symbolic body art, from lettering across his back that read "Fortis Fortuna Adiuvat," to a snarling wolf, praying hands over a cross, and a face that was engulfed by flames, according to Screen Rant.
Article continues below advertisement
Despite his on-screen body art, though, the real Keanu Reeeves doesn't actually have any tattoos, according to Taddler. Zilch. Nada. Keanu has never said anything about why he's never chosen to get inked. It could simply be his own personal preference, or it could be to make things easier to apply makeup on-set, in case a tattoo were to get in the way while he was filming something.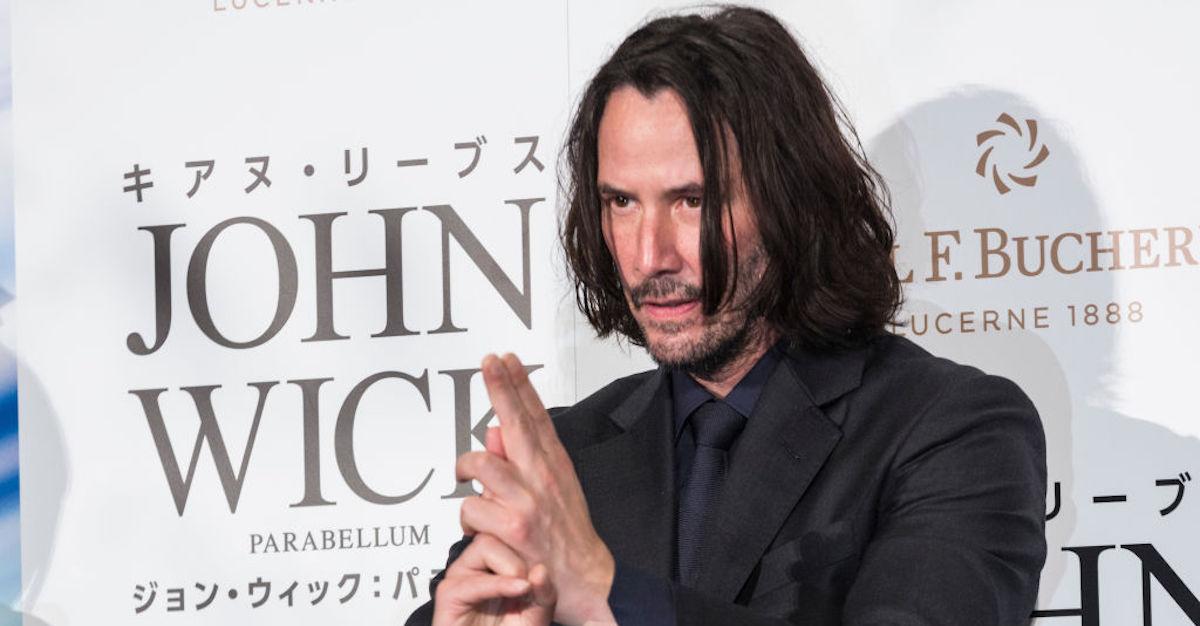 Article continues below advertisement
Keanu's apparent girlfriend has more real ink than he does.
Earlier this year, it came out that Keanu is allegedly dating popular visual artist, Alexandra Grant. If you aren't familiar with the 47-year-old artist, she is known for her collaborations with artists and writers, and uses text from well-known philosophers as inspiration. And while she and Keanu are totally a match made in heaven, it seems as though Alexandra may be more tatted than her prominent Hollywood boyfriend.
On the underside of her left forearm, Alexandra boasts a gorgeous tattoo that features her original grantLOVE design, which is the hand-drawn logo she created and uses for her personal project, grantLOVE. If you aren't familiar with grantLOVE, it's an artist-owned and operated organization that creates and sells original artwork to benefit artists, as well as arts-focused non-profits. The cause clearly means a lot to her, since she has its symbol tattooed on her body.
Article continues below advertisement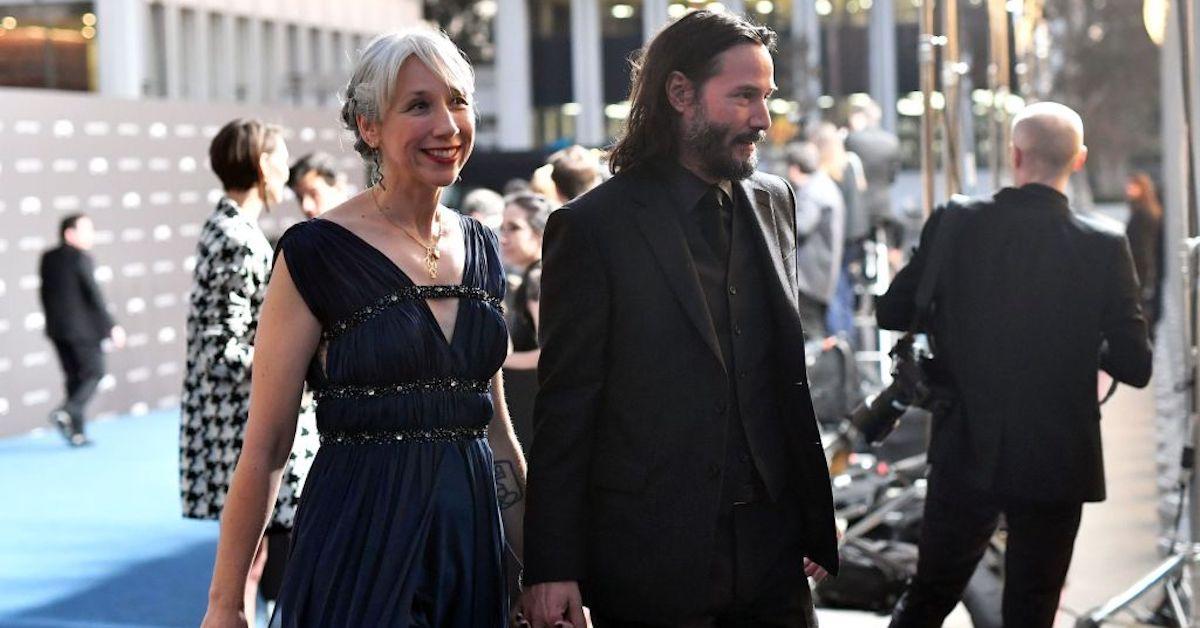 Keanu has clearly been in the presence of some killer makeup artists over the last several years, seeing as none of the tats he has sported in his classic films have been real. If he ever decides to get inked, however, his rumored girlfriend could be a real inspiration, as Alexandra clearly has an eye for art and tattoos.