Keanu Reeves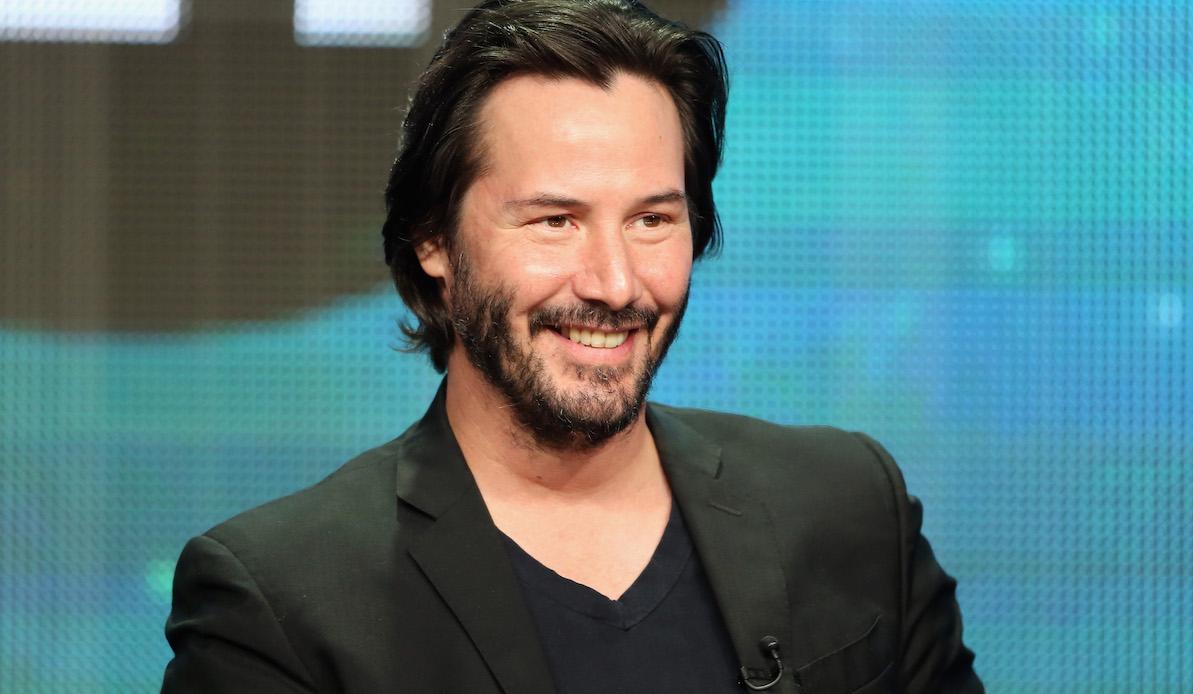 Keanu Reeves became a household name following the release of the cult classic Bill and Ted's Excellent Adventure in 1989. Since then, he has gone on to star in action and sci-fi movies such as Point Break, Speed, The Matrix, and more recently, the John Wick franchise.
Along with his acting career, Keanu is also known for his tragic past, including the death of his best friend River Phoenix and his girlfriend Jennifer Syme, and his "lonely" persona.
However, with over three decades in Hollywood, Keanu is not slowing down, and is rumored to be playing a character in the Marvel Universe soon. Plus, John Wick Chapter 4 has officially been confirmed, so Keanu isn't going anywhere anytime soon.
Where is Keanu Reeves from?
Born in Beirut, Keanu's mother, Patricia, was a costume designer was British, and his father Samuel Reeves was of Chinese-Hawaiian descent. Keanu grew up in Toronto, Canada and decided to become an actor at the age of 15 and dropped out of high school two years later. His first movie role was in the Youngblood in 1986, where he played a goalie.
Is Keanu Reeves married? Does he have kids?
No. Keanu was in a serious relationship with fellow actress Jennifer Syme in the late '90s and the couple was even expecting a child together, but their daughter was still-born. Shortly after, the couple split and Jennifer died in a car accident in 2000. He was reportedly married to Winona Ryder on the set of The Guardian, but that doesn't count. However, that doesn't mean he doesn't want kids (or a wife) in the future.
"I'd like to have a family. I'm getting older and maybe that experience can help you to be the best that you can be to yourself and to another person that you're with," he told Parade magazine in 2008. "I think you have to use communication and imagination in a relationship. It's an imaginative act; it's an act of creation."
Keanu Reeves' highest-grossing movies:
The Matrix (1999)
Speed (1994)
Parenthood (1989)
Bram Stroker's Dracula (1992)
The Matrix ReLoaded (2003)
Dangerous Liaisons (1988)
Something's Gotta Give (2003)
John Wick: Chapter 3 — Parabellum (2019)
Matrix Revolutions (2003)
Toy Story 4 (2019)
Why is Keanu Reeves popular?
It's impossible to not love Keanu Reeves. He has led stranded plane passengers on a road trip, bought an ice cream just so he could autograph the receipt for a fan, and displays the utmost respect for female fans with his no-touching policy. It's no surprise Keanu fan art is also trending.
Keanu Reeves net worth:
According to Wealthy Gorilla, Keanu is worth an estimated $360 million thanks to his lucrative acting career and side hustles like his motorcycle company, Arch Motorcycles.
Latest Keanu Reeves News and Updates