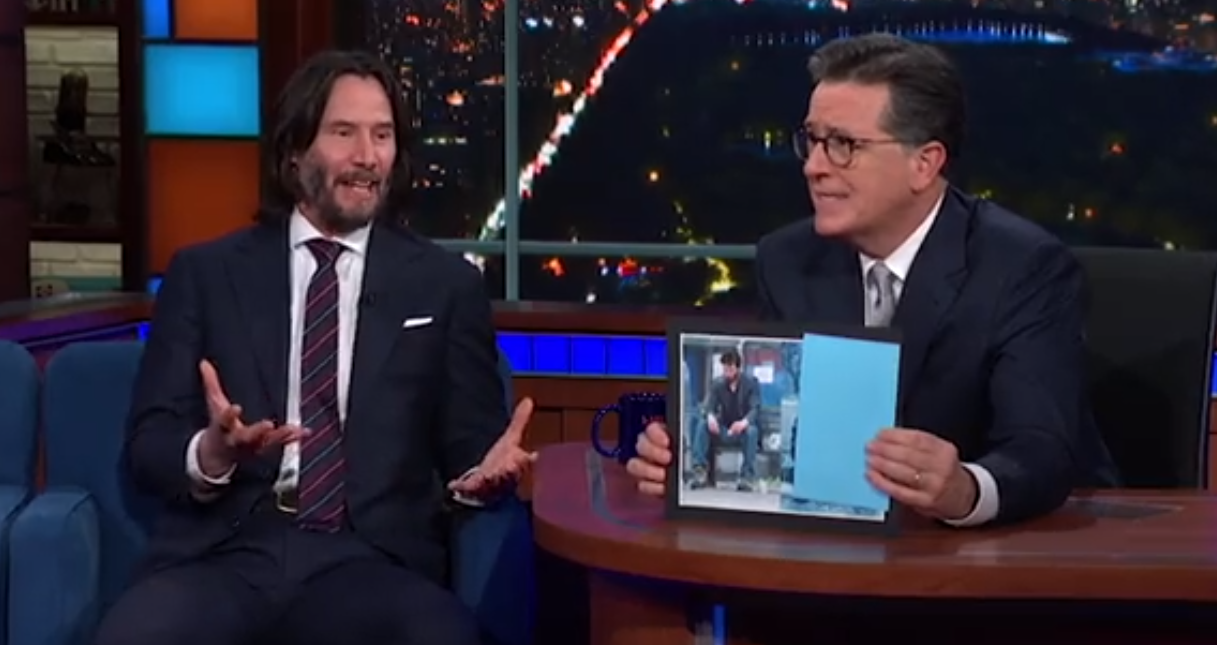 Keanu Reeves Has Finally Opened up About the "Sad Keanu" Photo
If you ask snobby "acting craft" enthusiasts who were conservatory trained, they'd probably go out of their way to exaggeratedly roll their eyes and prepare some diatribe packed with highfalutin words about how Keanu Reeves is technically not a good performer. Personally, I've had acting/theater teachers talk about the man negatively, calling him "monotone," one even called him "King One Face" and in some ways they'd be right.
But none of that matters.
Article continues below advertisement
For some reason, there's something inherently fascinating about the way Keanu Reeves works: all top actors and directors love collaborating with him. He's known to be a ridiculously kind and giving individual, and that's something that translates on camera, way more than the way someone can pronounce a word or showcase how good of an actor they are. Keanu has something better: he's a great human being who clearly works his butt off in his roles.
It's for that reason he's become America's sweetheart, well, that and the fact he overcame a life of hardship and everyone who's ever met the man in person has shared heartwarming stories that are a testament to his decency as a human being. Like the time he took a bunch of passengers on an amazing road trip after their plane got stranded.
Which is why the "Sad Keanu" meme had everyone concerned when it first started making the rounds on the internet.
Article continues below advertisement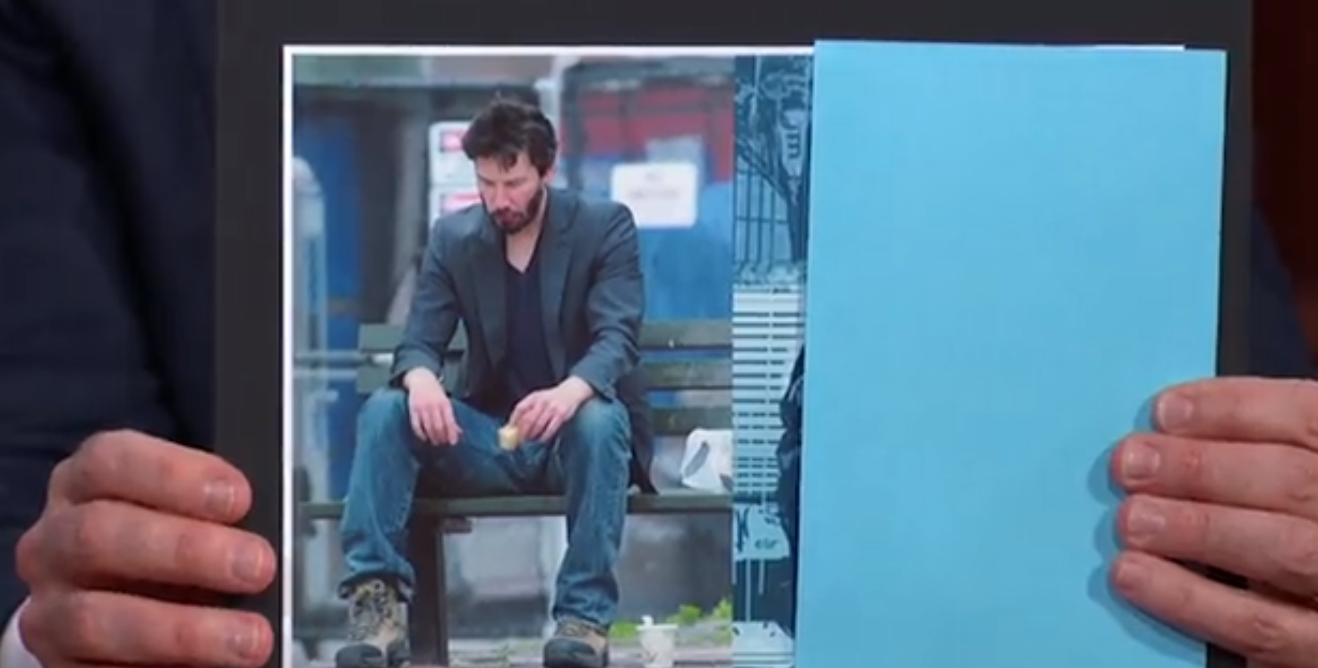 Even the most hard-hearted individual can't help but have sympathy for Keanu, sitting all despondent and forelorn on a park bench with a sandwich in his hand.
Well, during an interview with Stephen Colbert, who brought out the photo to ask the Matrix actor about it, Reeves finally set the record straight on what was going through his mind when that picture was taken.
Article continues below advertisement
The answer was surprisingly simple: Keanu was simply hungry. He told Colbert, "I'm just eating a sandwich, man!" Colbert replied, "So, you're not actually sad in 'Sad Keanu?'"
Article continues below advertisement
Reeves explained further, again, in very simple terms, "I was thinking. I had some stuff going on. I was hungry."
Colbert also pointed out how much of a cultural influence the meme has had on other artistic mediums, like the comic book BRZRKR, a collaborative effort between Reeves and Matt Kindt.
Article continues below advertisement
"I didn't know he was going to do that, but that's what he did. So, I think it's kind of meta. That's life in art," Reeves said.
He mentioned that he also had no idea why the photograph became such an instant hit meme: "I have no clue, sir...really."
Article continues below advertisement
Matrix fans are stoked to see Keanu Reeves back in action as Neo in the fourth feature in the series, Matrix: Resurrections which debuts on December 22, 2022. Are you stoked to check it out? Or are you more on the John Wick train these days?