There Are an Alarming Number of Keanu Reeves Fans Who Think He Was a Marine
Was Keanu Reeves a Marine before he was an actor? He's had a remarkable career resurgence because he's a phenomenal person. Details inside.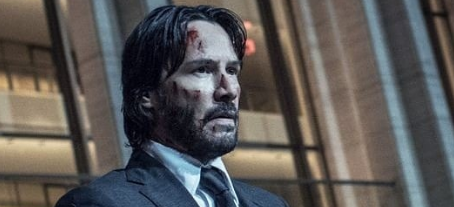 It's hard not to love Keanu Reeves. Sure, tons of struggling actors and snobby teachers who never had significant entertainment careers will turn their noses up at his "lack of range" or his "monotone" performances, but if he's such a bad thespian, then why does he keep nabbing amazing roles in high-profile flicks?
In fact, he's so convincing in John Wick that fans are now asking if he was ever a marine.
Article continues below advertisement
It's certainly not a question prompted by Keanu's movie 'The Night Before.'
The 1988 film was pretty much The Hangover before The Hangover ever existed. It stars Keanu as a nerd in high school (I know, lamest casting ever — the only thing nerdy about Keanu Reeves is how un-nerdy he is, meaning, he takes his coolness to levels of nerddom, that's how much he embodies what it is to be awesome) by the name of Winston. Another, completely un-nerdy name in a film that takes place through a variety of flashbacks.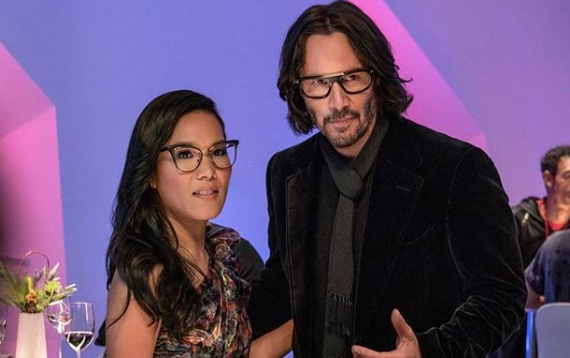 Article continues below advertisement
The movie has a dash of Risky Business with some typical '80s teen rom-com tropes tossed into the mix: there's a prom, Winston losing his dad's car, and some misogynistic humor thrown into the mix: i.e. Winston unknowingly sells his prom date. The tagline pretty much sums it all up: "You lost your father's car, sold your prom date and a guy called 'Tito' wants you dead. It's a date that's the time of your life."
It only received an audience score of 55 percent on Rotten Tomatoes, but it's unclear whether or not this accounts for the Keanu handicap which automatically adds another 45 points to a film regardless of its quality. Which means that if The Artist starred Keanu, it would be a solid 45 percent in my book.
The Night Before probably isn't trending right now just because Reeves is in it, which is probably a big enough reason, but Lori Loughlin as well.
Article continues below advertisement
The Full House star was recently mired in a college admissions scandal where she, along with other wealthy parents, were charged with bribing universities to get their kids into high-profile schools despite the fact that their grades weren't all that up to snuff. Lori is Keanu's prom date who gets sold into prostitution in the film, and she clearly has an affinity for lace gloves.
Article continues below advertisement
Was Keanu Reeves ever a Marine?
Despite the dude's proclivity for shredding it up on firearms courses and knowing his way around a variety of different guns, no, Keanu was never a marine. He led a pretty cosmopolitan life, and while he was a darn good ice hockey goalie player as a teen with aspirations to play for Canada's Olympic team, he ultimately pursued a career in acting at the age of 15. His primary interests were always music and theater/film.
Article continues below advertisement
He attended the Avondale Secondary Alternative School around the time he decided to make acting his career, which allowed him to acquire an education while auditioning for various commercials, TV roles, and presentation gigs. He dropped out of high school when he was 17 years old, but never looked back and he is the film star we all know and love today as a result.
Article continues below advertisement
So when you take a look at Keanu's life, it's pretty much the same kind one that "fictional Keanu" humble brags about in Always Be My Maybe. The guy was never a Marine, and I, for one, am very happy he decided to follow his gut at 15 years old and just dedicated himself entirely to pursuing his dream of becoming a film actor.