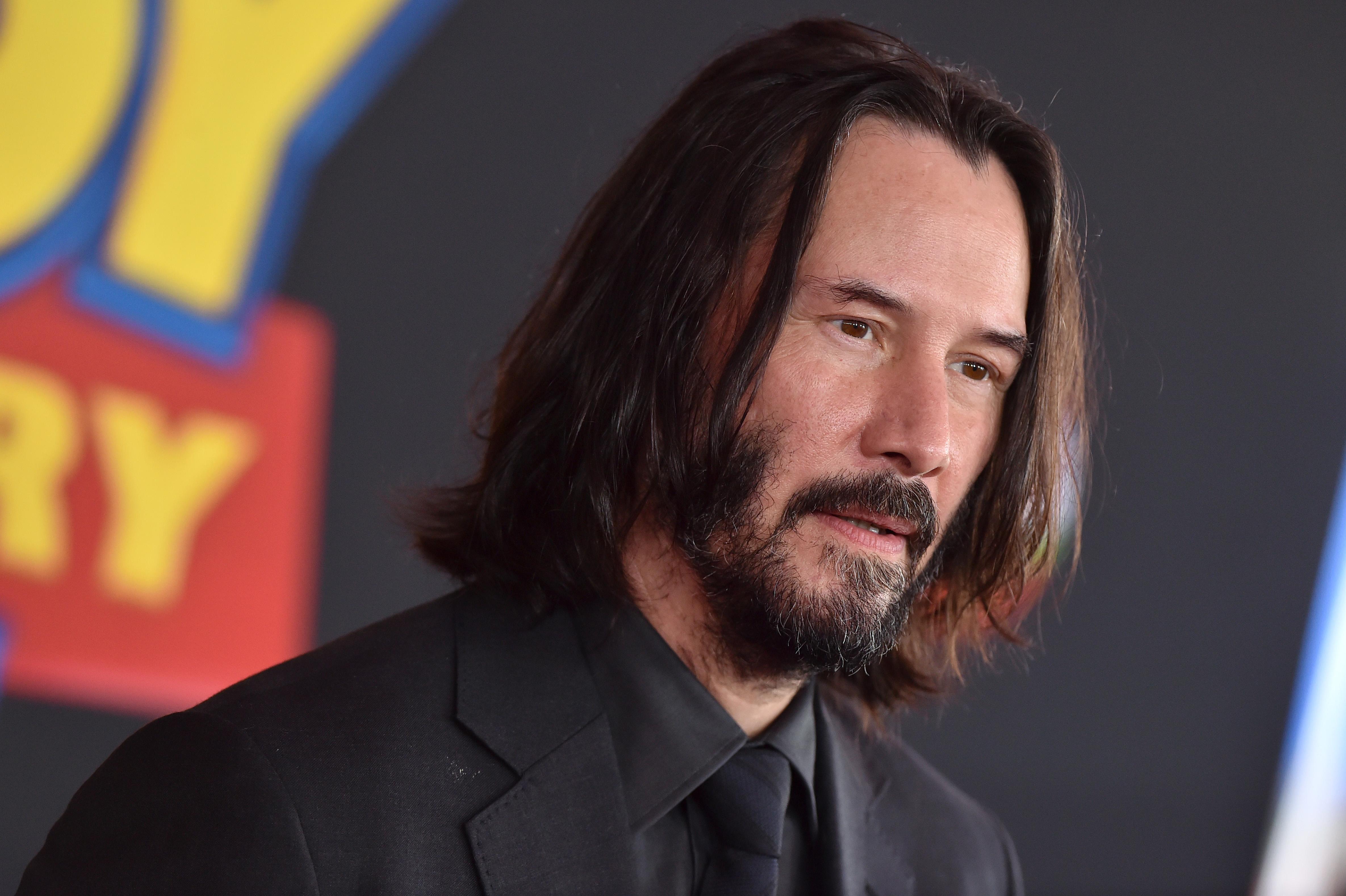 Keanu Reeves' Age Hasn't Stopped Him From Doing His Own Stunts
Keanu Reeves has been playing John Wick for about six years now. The movie franchise released its third installment in 2019, and now, there are rumors swirling that John Wick: Chapter 4 is happening in 2020. Since the actor plays such a complex character in the action-thriller series, fans have questions about whether or not he does his own stunts while filming the movies!
Here's everything we know about Keanu's stunt double and more.
Article continues below advertisement
Does Keanu Reeves do his own stunts?
Even though Keanu Reeves is 55 years old, he still does a majority of his own stunts while filming movies! In a recent interview with Today, he revealed that a lot of those crazy and violent scenes are actually him.
"I do all of the action. I'm 90 percent of what's happening there," Keanu revealed to Willie Geist last year. "I'm maintaining the connection to the audience, and with the story. If it's wacky/crazy stuff, you're just like, 'Oh my god, what did I just see?'"
Article continues below advertisement
He did admit, however, that doing an action scene now is different than it was 20 years ago in The Matrix. "It's more about recovery [today], Keanu added. "But with the experience, you become more efficient and hopefully you get better at what you're doing."
It's quite impressive that Keanu still does much of his own stunts. Of course, that type of work could be dangerous, and if he were to get injured, it could potentially put a halt on the production of the movie. But he makes sure his body is in the best of shape to avoid anything bad like that happening on set. "Playing that role is very hard on his body," his LA trainer Patrick Murphy told Men's Health.
Article continues below advertisement
That said, the star focuses on low-risk exercising, specifically circuits when he's preparing for those grueling stunts. "He wasn't lifting crazy heavy weights. It was getting his body moving, getting his muscular endurance and stability. It was just a mindset," the expert said. "He would leave the gym exhausted, but feeling great. Where his body got beat up was in all those scenes [filming the movie]."
Article continues below advertisement
Does Keanu Reeves have a stunt double?
Funny enough, the director of the John Wick franchise, Chad Stahelski, was also a stunt coordinator and oftentimes a stunt double for Keanu on The Matrix movies for intense scenes back in the day.
As far as John Wick goes, a copious amount of stuntmen and women have been listed for each movie on IMBD, because someone is needed for the 10 percent of the stunts that Keanu doesn't do!
But another popular actress who does her own stunts alongside Keanu in the movie is Halle Berry, who played Sofia in the third installment. In fact, she admitted that she got hurt while trying to keep up with the actor in the training process. "It was a little terrifying at first because he's so damn good, and I wanted to be on the same level as him. I didn't want to disappoint him," she said, per Cinema Blend.
Halle added: "I broke three ribs when I was rehearsing for John Wick... It's like a badge of honor for me, we don't know how it happened." Talk about a dynamic duo on the big screen!