Fans Noticed Keanu Reeves Does the Same Thing with Every Female Fan He Poses With
Fans of the 'John Wick' star noticed that he employs a similar pose whenever he takes photos with female fans, and many are applauding him for it.
Love for Keanu Reeves is reaching an all-time fever pitch. John Wick 3 made a ton of money and is receiving heaps of critical praise as well. The Matrix star also has a featured part in Toy Story 4, and let's not forget about the most excellent Bill & Ted Face the Music, which is set to hit theaters in the summer of 2020.
People just don't love Keanu for the movies he acts in, however, but for how he composes himself off-screen as well.
Article continues below advertisement
There are tons of examples of why Keanu's such an amazing human being floating all over the internet. It seems like everyone and their mother has had a Keanu encounter that can only be described as the height of purity. OK, that's a little highfalutin, but seriously, this guy is just so wholesome that it hurts.
And this series of photos oft Keanu posing with fans only furthers that "ultimate good guy" narrative.
You ever hear of "hover hands"? The name's pretty self-explanatory and there are several pictures of dudes demonstrating the technique on Reddit. there's actually an entire subreddit dedicated to the phenomenon.
A lot of hover-hand photos are ridiculed for being awkward and weird-looking, and tons of Keanu fans out there have noticed he's a hover-hander himself.
Article continues below advertisement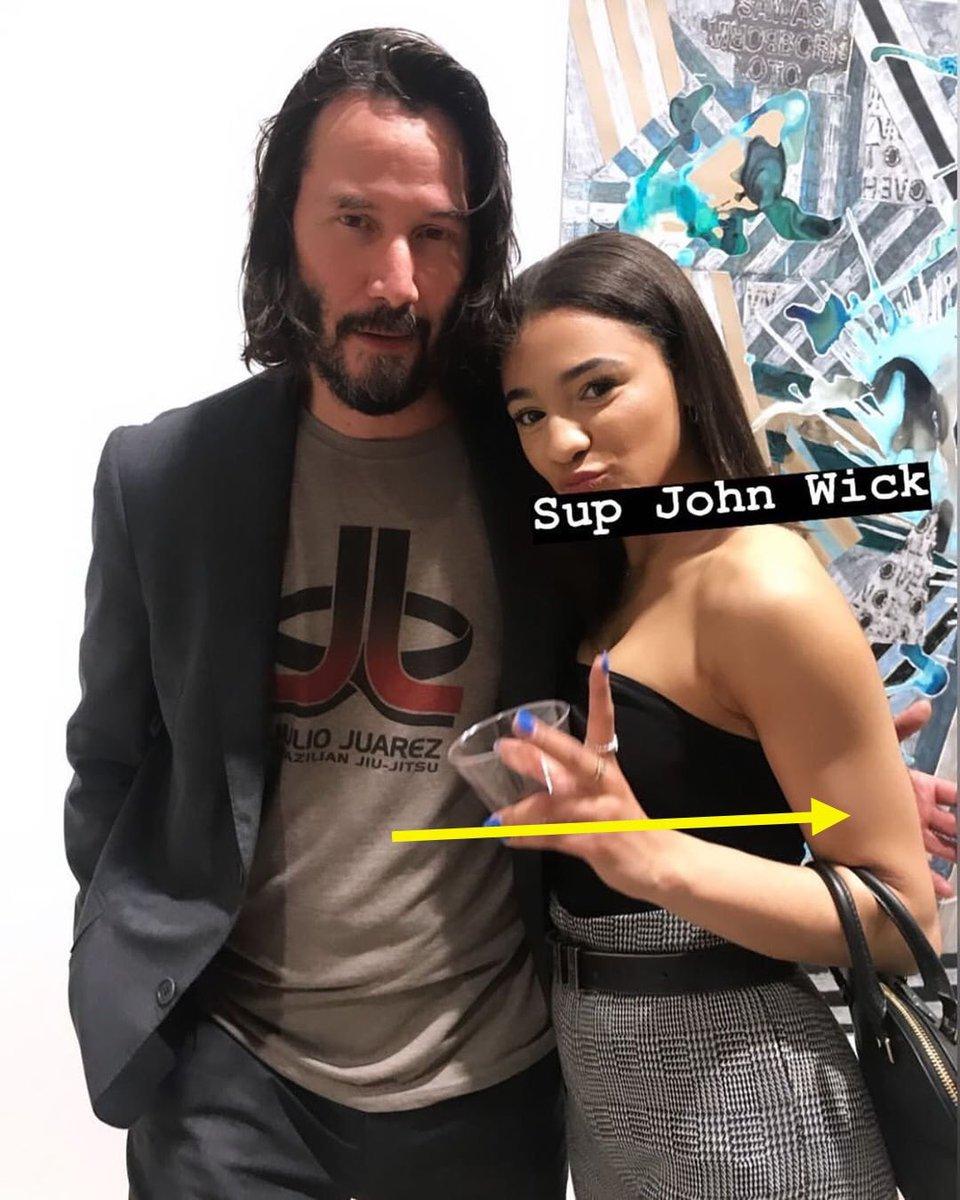 Article continues below advertisement
If you look at Keanu's pictures with female fans, celebrities and known personalities included, he never touches them. While his arm is behind them and giving the illusion that he's got his arm around them, he's totally HH'ing it.
Some people are taking a look at these photos of Keanu and turning it into a commentary on the #MeToo movement, saying that he's not "taking any chances" with female fans.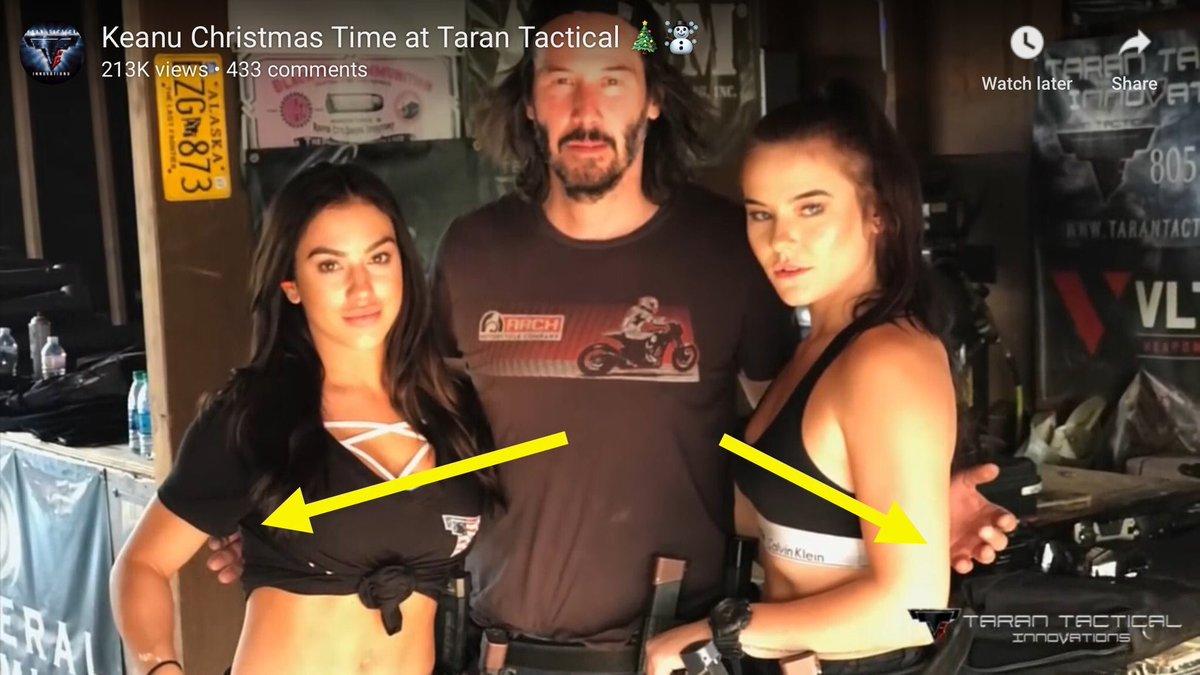 Article continues below advertisement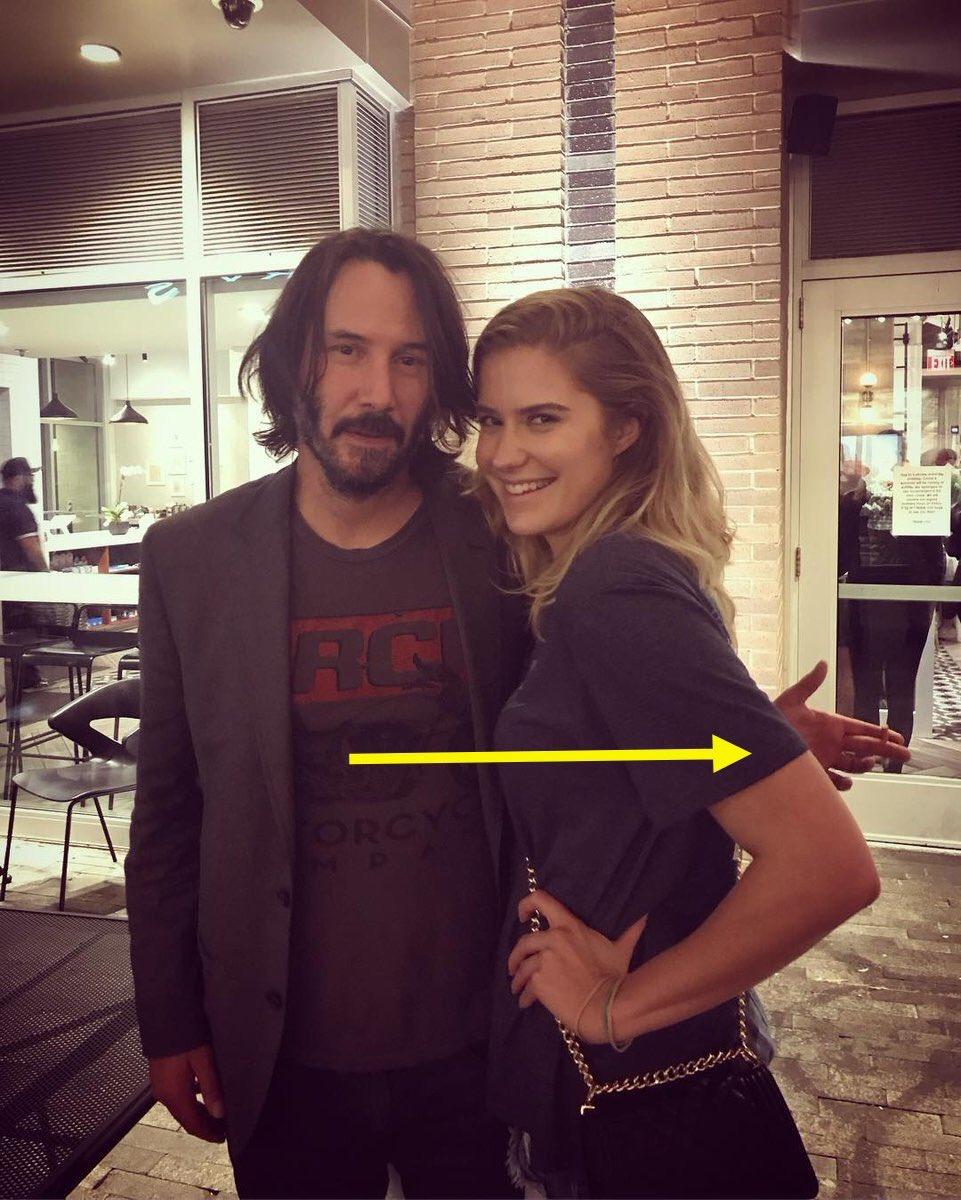 But others are pointing out Keanu's behavior as a prime example of what respect looks like. The fact that he's a big-time celebrity but still respects a woman's personal space, even those who are hounding him for photo ops, is impressing a lot of people online.
Article continues below advertisement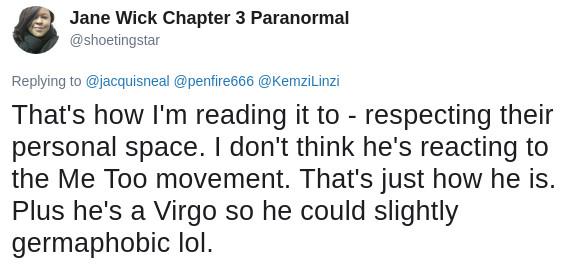 Article continues below advertisement
It didn't take long for a twitter thread to start where people argued whether Keanu's "hover handing" was an attempt to be respectful of a woman's personal space or because he was trying to avoid some type of charge or claim against his character.
For the most part, people fell into the "Keanu is awesome" camp. Which is understandable, given the man's longtime history of being the personification of righteousness. And very awesome action movies.

Article continues below advertisement

Some argued that there isn't anything "disrespectful" about putting your arm around someone's shoulder or body during a photo, but it didn't take long for folks to find that in some cultures and countries, like Korea, putting your arm around someone during a photograph is considered rude. In fact, there's even a term for it called "manner hands."
Article continues below advertisement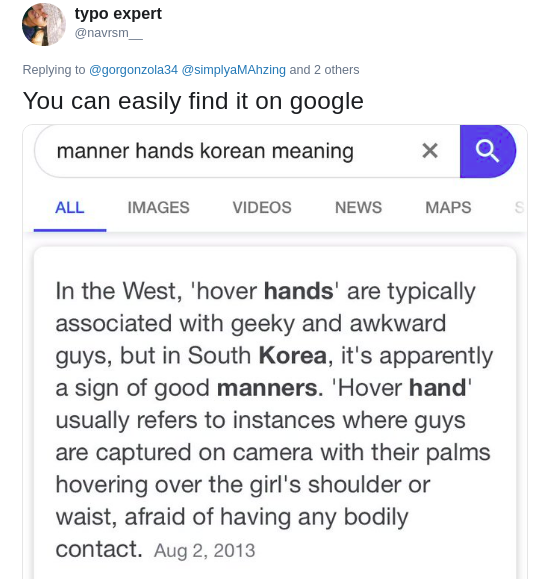 Article continues below advertisement
Keanu's traveled all over the world and has been to Asia several times. He has experience filming in the region (he directed and starred in a film that utilized a full Chinese crew) and we know he's been to South Korea, so maybe it's a cultural practice he learned over there and implemented into all of his fan interactions?

The negative psychological effects of unwanted touching are well-documented, too. It could be that Keanu has read oodles of studies regarding this topic.
Or it could just be that he's an awesome and considerate guy and doesn't want fans to feel uncomfortable while they're trying to get a photo with the man, the myth, the legend himself.