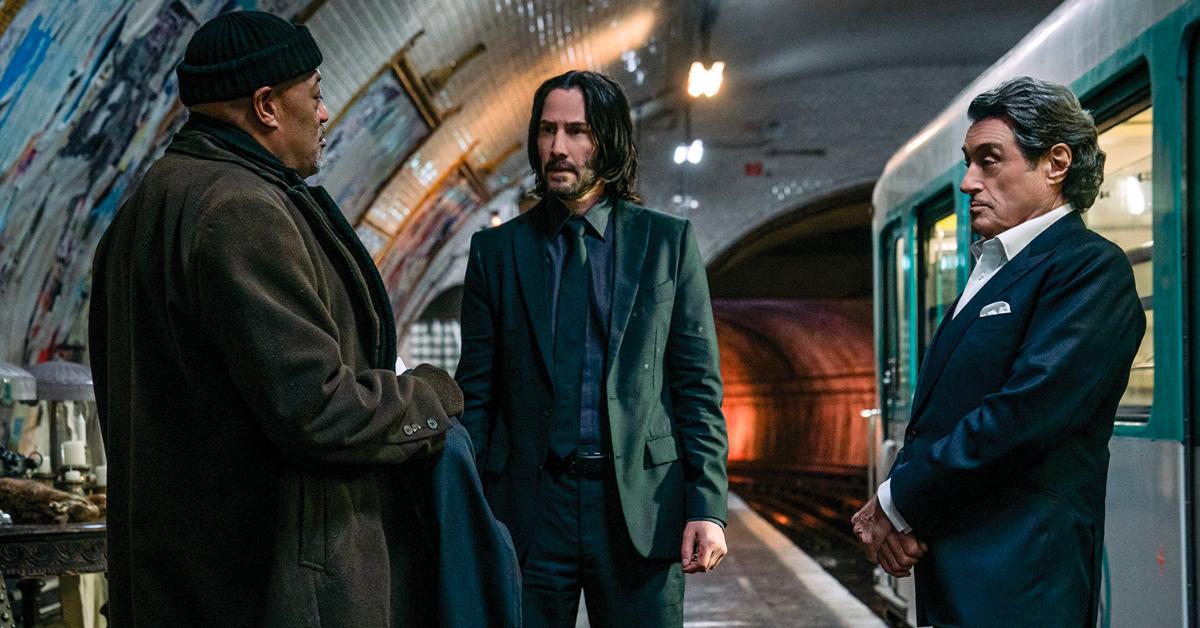 'John Wick: Chapter 4' Offers a Powerful Ending in the Form of [SPOILER]'s Death
'John Wick: Chapter 4' is finally in theaters. Does the action-packed ending confirm that John Wick is, in fact, dead? Details inside.
Spoiler alert: This article contains major spoilers for John Wick: Chapter 4.
We don't know about you, but the ending of John Wick: Chapter 4 came as a total shock to us. The legendary titular hitman (Keanu Reeves) wins his nail-biting duel against the Marquis Vincent de Gramont (Bill Skarsgård), assuring not only his freedom but also Caine's (Donnie Yen) and his daughter's as well. Sadly, the price of their freedom is John's life.
Article continues below advertisement
In the end, John is seemingly fatally injured, having suffered one too many gunshot wounds. He utters his late wife's name, Helen, and then peacefully dies on the steps of the Sacré-Cœur. Um, is this a joke?! Are we sure that John Wick is really dead?
Keep reading for all the known details.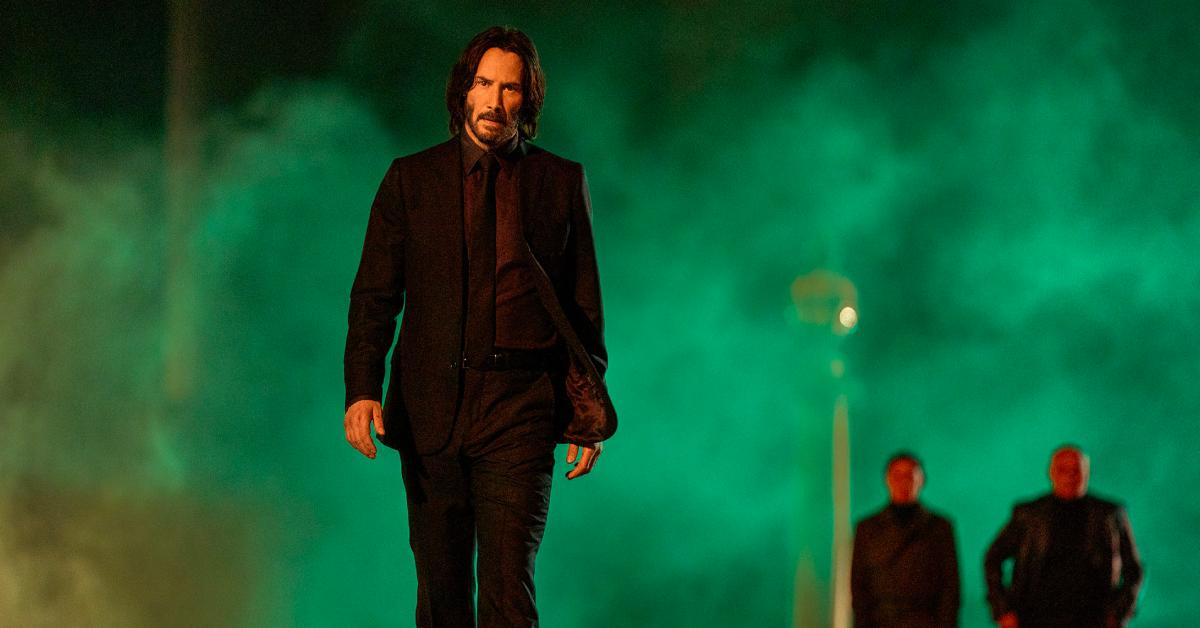 Article continues below advertisement
So, is John Wick really dead?
The final scene sees Winston (Ian McShane), the Bowery King (Laurence Fishburne), and John's unnamed second dog standing at John's grave — a New York City plot next to the final resting place of Helen. His gravestone simply reads, "Loving Husband," the inscription he'd requested earlier in the movie. So, it seems John is really dead.
But then again, John Wick: Chapter 4 never shows his body — for all we know, John could've passed out from his various injuries and then faked his death to ensure he could officially retire in peace. If this were the case, there's no doubt in our minds that both Winston and the Bowery King are aware of this and simply putting up a front.
Article continues below advertisement
Following the film's recent premiere at the South by Southwest Film & TV Festival, a fan asked director Chad Stahelski and Keanu about the emotional ending: "We had the opportunity [to do another film] because the audience [response to] Chapter 3, and we were like, 'What was the Why?'" Keanu said, per The Hollywood Reporter.
Article continues below advertisement
He added, "And when Chad and I [were] talking, the Why? was death — and it was John Wick's death. For him to get his peace, or freedom, in a way … that was the reason to make the movie. It can't just be, 'Let's do another one.' It was really about death or a way of dying. We were really inspired by the Hagakure…"
Chad noted that the Hagakure is a Japanese code of ethics — The Hollywood Reporter noted, "a book devoted to its teachings, Hagakure: The Book of the Samurai, is described as 'a practical and spiritual guide for a warrior.'"
"We kind of took the way of dying — or the way we live well to die well — as the theme," Chad said.
John Wick: Chapter 4 is now in theaters.