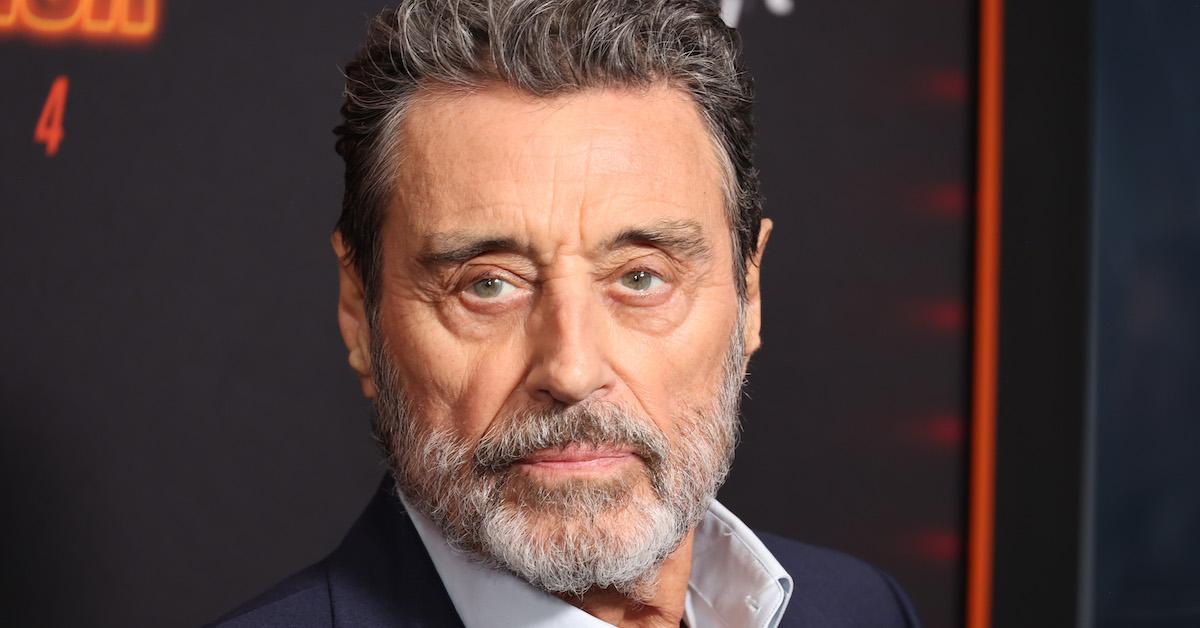 Ian McShane's Third Wife Is His Lucky Charm
Ian McShane and his third wife have been married for over 40 years. But before this union, the 'John Wick 4' actor was unlucky in love twice.
British actor Ian McShane of John Wick 4 fame has been married three times. But it seems like his third wife is his lucky charm, as the actor is still wed to Gwen Humble after more than 40 years.
Here is what we know about Ian's romantic past, as well as his current wife, kids, and grandkids.
Article continues below advertisement
Ian McShane has been married to his third wife for over 40 years.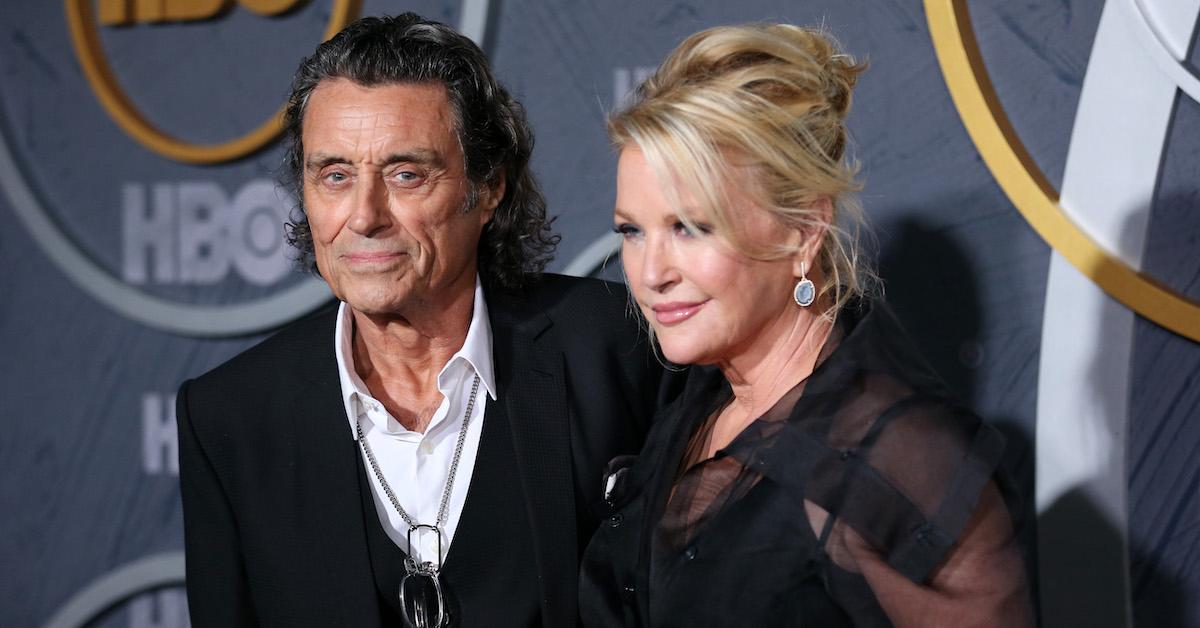 In the 1960s, around the time Ian was appearing in a slew of British TV shows, he said "I do" for the first time to Suzan Farmer, per the Mirror. That marriage was short-lived, and he would go on to walk down the aisle again with Ruth Post.
The couple welcomed two children during their time together — more on Kate and Morgan in a moment. First, Ian and Ruth's marriage reportedly dissolved due to his infidelity.
Article continues below advertisement
The object of Ian's affection outside of his second marriage has shared her side of what happened. Actress Sylvia Kristel told the Daily Mail in 2006, "Our relationship can be described as awful. He was witty and charming, but we were too much alike — it was like looking into a mirror. The relationship was love/hate."
The romance turned ugly and the actors fought incessantly. They split up, and so did Ian and Ruth.
Article continues below advertisement
But then, Ian met Gwen, and the two tied the knot in 1980. They are still married today, with the actor once explaining, "I really like her and I still get a kick out of looking at her."
Ian has two kids and grandkids.
Ian and Ruth had their first daughter Kate in 1971, and their second daughter Morgan in 1975, per ABTC. Not much is known about his daughters, however, the actor opened up about his grandson, one of Kate's three kids, on a late night TV appearance.
Article continues below advertisement
Confiding to Seth Meyers that his grandkids are now old enough to see his work in Deadwood and the John Wick films, Ian gushed that they loved the fourth installment (as well as meeting Keanu Reeves).
"I think the youngest one Raphael pitched him a number five," Ian added.
The Game of Thrones alum then went on to joke that Keanu needed time to recover from John Wick 4. Perhaps Ian's grandson will be responsible for fans getting a fifth movie.
Meanwhile, this is not the first time that Ian has spoken about his grandkids. In a 2019 interview with the Independent, he shared another anecdote as it relates to his grandson and pop culture.
"In general the kids are more up on what's happening these days," he relayed. "But I was out with my grandson the other day and he asked if I'd heard of George Carlin. George Carlin! I lived next door to him in Venice [Beach]. But at least the kids are hearing about him."