'John Wick: Chapter 4' Is Finally Here — Will It Be Streaming Anywhere?
'John Wick: Chapter 4' is slated to hit theaters on Friday, March 24, 2023, but will it be available to stream anywhere? Here's what we know.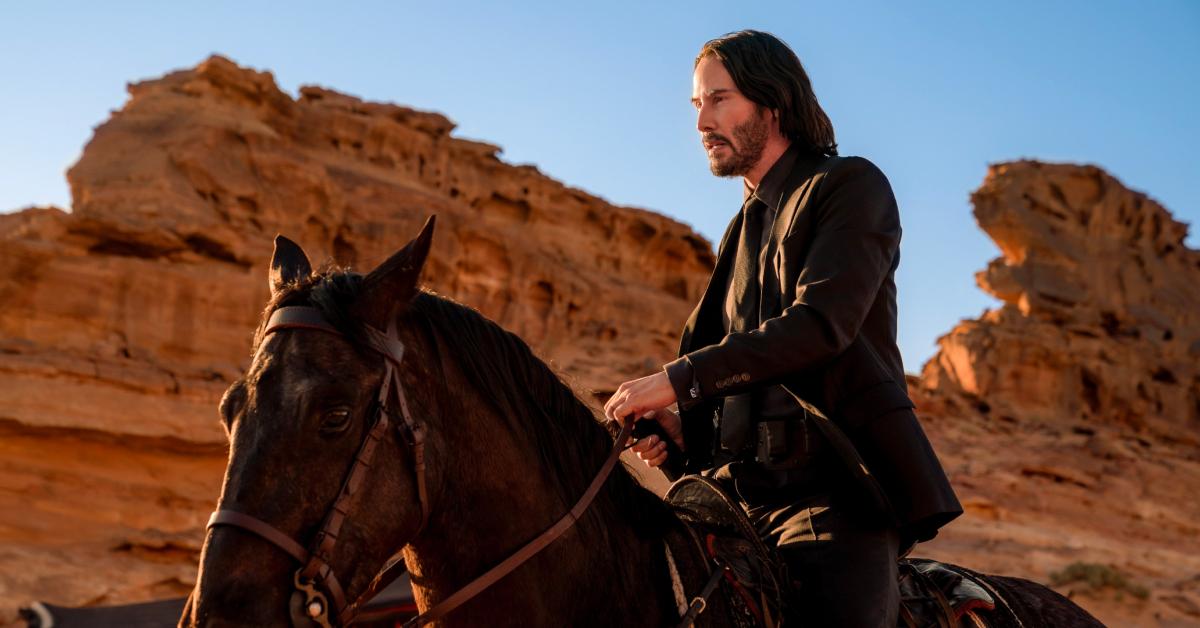 After four years, Keanu Reeves is back as our favorite professional hitman and assassin in John Wick: Chapter 4.
The fourth installment in the wildly popular franchise sees the legendary titular character discover a way to defeat the High Table, but "before he can earn his freedom, Wick must face off against a new enemy with powerful alliances across the globe and forces that turn old friends into foes," per the official synopsis.
Article continues below advertisement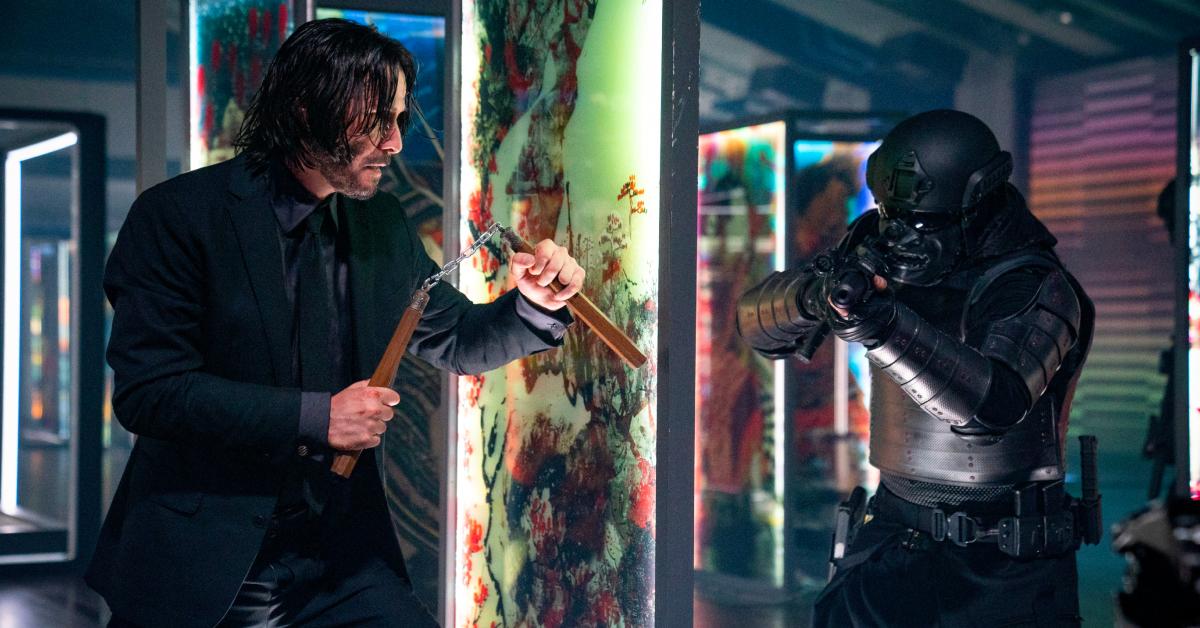 Article continues below advertisement
So, will 'John Wick: Chapter 4' be available for streaming?
Like its predecessors, John Wick: Chapter 4 will be shown exclusively in theaters.
However, that's not to say it won't arrive on a streaming platform in the near future. In fact, as a Lionsgate production, it will first begin streaming on Starz. The release date is TBA, but based on the fact that the 2022 action-comedy The Unbearable Weight of Massive Talent took six months to land on Starz, we can expect John Wick: Chapter 4 to arrive sometime in September 2023.
Thankfully, you don't have to wait that long because there's always a digital release to rely on! The release date has not yet been announced, so it's tough to discern when fans can rent or purchase John Wick: Chapter 4 from the comfort of their living room couches. Nevertheless, we can take a guess based on recent Lionsgate movies.
Article continues below advertisement
The 2022 supernatural horror film Prey for the Devil hit theaters on Oct. 28 and landed on digital platforms about 45 days after its theatrical release. As for Plane, the Gerard Butler-led action-thrilled was released on Jan. 13, 2023, and hit VOD nearly three weeks later. So, there's a good chance fans could watch John Wick: Chapter 4 at home by late April or early May.
'John Wick: Chapter 4' pays tribute to the late Lance Reddick.
While attending a special screening, Deadline reported that John Wick: Chapter 4 pays tribute to Lance Reddick at the end of the credits. The message reads, "In memory of Lance Reddick." The late actor — who died from natural causes at age 60 on March 17, 2023 — portrayed Charon, the concierge at the Continental Hotel in New York, in the John Wick franchise.
John Wick: Chapter 4 is now in theaters.