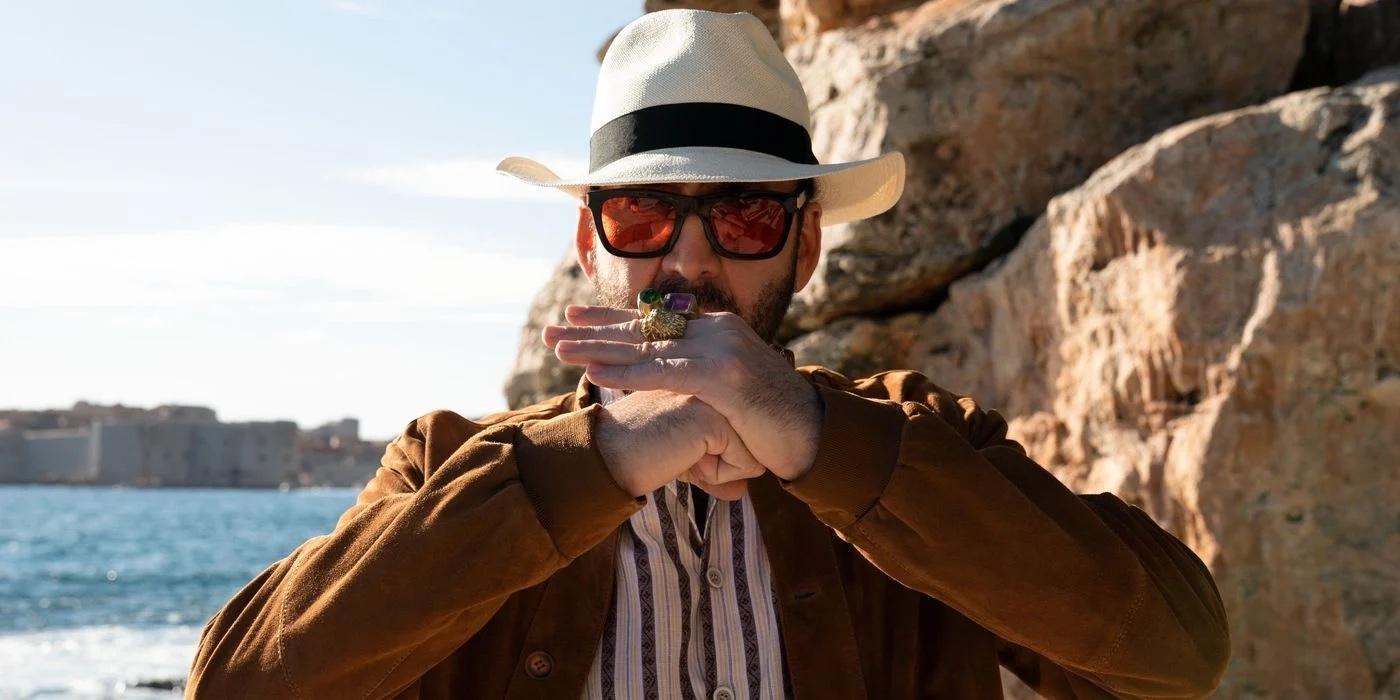 Is 'Massive Talent' Real? Nicolas Cage Plays Himself in the Action-Comedy
He's back! Nicolas Cage, one of the greatest actors of his generation, is headed to the big screen as a fictionalized version of himself in The Unbearable Weight of Massive Talent.
The upcoming action-comedy follows actor Nick Cage struggling to land acting gigs; after he decides to quit the industry, he reluctantly accepts a $1 million offer to attend Javi (Pedro Pascal) — a billionaire superfan's — birthday party.
Article continues below advertisement
Unfortunately, things take an unexpected turn after a CIA operative (Tiffany Haddish) informs Nick that Javi is a notorious arms dealer. From then on, Nick is "forced to live up to his own legend, channeling his most iconic and beloved on-screen characters in order to save himself and his loved ones," the official synopsis reads.
As we anticipate seeing this cinematic masterpiece, we have to know: Is The Unbearable Weight of Massive Talent real?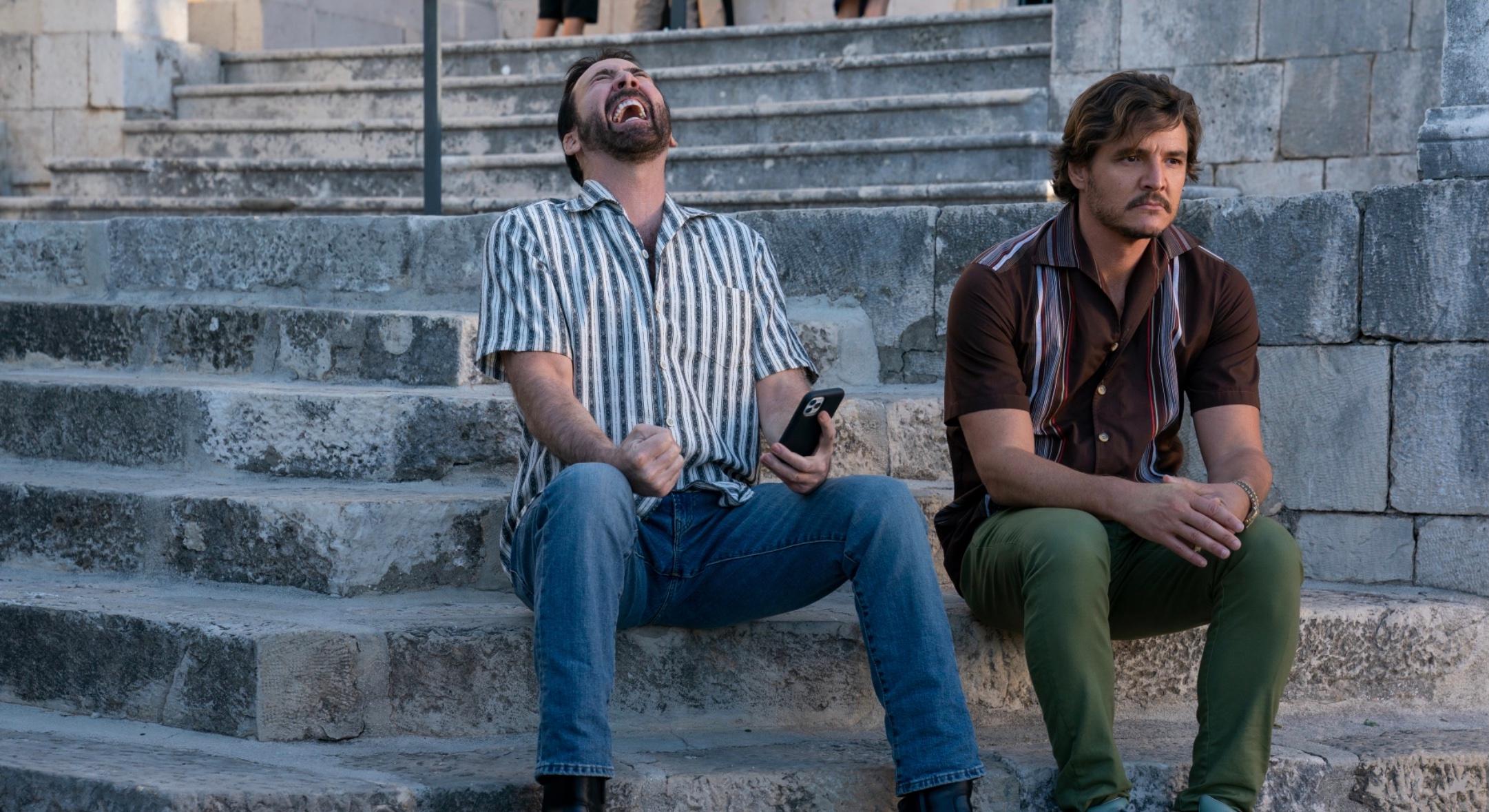 Article continues below advertisement
Is 'The Unbearable Weight of Massive Talent' real?
Although Nicolas Cage portrays himself in the film, The Unbearable Weight of Massive Talent is not real nor based on actual events; in simple terms, the flick is entirely fictional.
According to several critics, the movie does incorporate elements of meta-cinema (commonly associated with the Scream franchise), meaning the film subtly informs the audience that they are watching a work of fiction.
For one, Rolling Stone reported that the Oscar winner "pokes fun at his persona in a meta comedy about fame and fandom" throughout the film. Additionally, AV Club declared he "embraces — and surpasses — the viral meme version of himself in this meta-movie celebration of his 'nouveau shamanic' acting style."
Article continues below advertisement
But, the Face/Off actor did have input on the script, altering one of fictional characteristics to match one of his real traits.
The film's director and co-writer, Tom Gormican, along with fellow co-writer, Kevin Etten, spoke with MetroUK and revealed that their star wasn't too keen on playing a narcissistic dad because he's "there for [his] kids" and "not that much of a narcissist."
Article continues below advertisement
The duo added, "So it was like finding the balance between having a character who has an arc from narcissist to selfless while also having him feel comfortable and having it feel, you know, real, and having a character you could go for a ride with."
Nicolas Cage initially wanted "no part" of playing himself in 'Massive Talent.'
Ahead of the film's March 12 premiere at SXSW, Nicolas spoke with The Hollywood Reporter and revealed he turned down the project "three or four times," adding that he "wanted no part of it." However, a heartfelt letter from director and co-writer Tom Gormican eventually won over the Moonstruck actor.
Article continues below advertisement
"But when I got Tom's letter, then I thought, 'OK, he's not just trying to mock so-called Nick Cage; there is a real interest in some of the earlier work,'" Nicolas told the outlet. "[Tom's] tone was more of a celebration of some of [the actor's iconic onscreen] moments — like being at the bottom of the pool in Leaving Las Vegas or [using] the gold guns in Face/Off."
The Unbearable Weight of Massive Talent hits theaters on April 22, 2022.