'John Wick: Chapter 4' Is Officially in Theaters — Here's Where You Can Catch up on the Movies
Want to know where to watch the 'John Wick' movies? 'John Wick: Chapter 4' was just released in theaters after receiving stellar pre-release reviews.
Everyone's favorite well-dressed, vengeance-fueled assassin is back in action. John Wick: Chapter 4 was released in theaters on March 24, continuing the saga of the titular rogue assassin (portrayed by Keanu Reeves) trying to live a peaceful life and brutally murdering anyone who stands in the way of that.
The film already received high marks from critics weeks ahead of its release. As of this writing, it stands at a 96 percent critics approval on Rotten Tomatoes and even boasts a similar audience score.
Article continues below advertisement
The critics consensus reads: "John Wick: Chapter 4 piles on more of everything and suggests that when it comes to a well-dressed Keanu Reeves dispatching his enemies in lethally balletic style, there can never be too much."
Even for a fourth outing, it would appear that Baba Yaga still has some fight left in him in the latest installment. If you need a refresher on the series before watching the new one, here's where to watch the John Wick movies.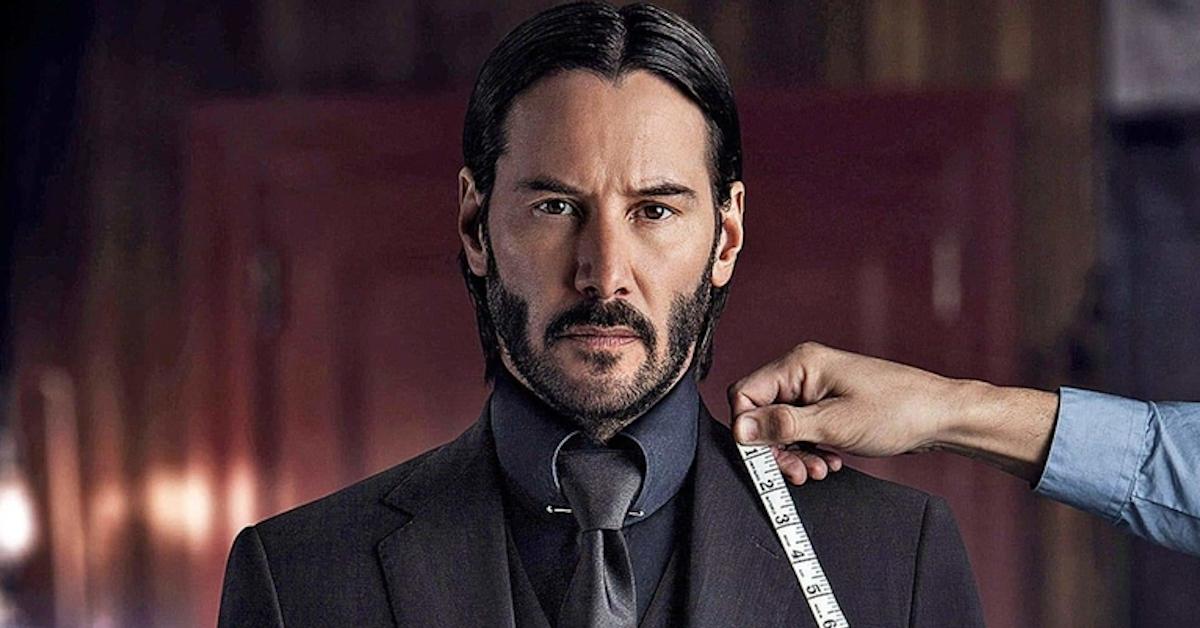 Article continues below advertisement
Here's where to watch the 'John Wick' movies.
It all starts with the 2014 film that became a breakout hit upon release. After his quiet life is tragically disrupted by unruly gangsters, expert assassin John Wick reluctantly comes out of retirement. He uses his unparalleled skills and seeks revenge on the men who took away his chances of happiness.
The film is followed by the 2017 release of John Wick: Chapter 2 when the titular hitman must fulfill a blood oath to a crime lord in order to wipe his slate clean and start fresh.
Then there's John Wick: Chapter 3 — Parabellum, in which John is on the run from a legion of fellow assassins after an enormous bounty is placed on his head.
Each of the films is streaming in the same places, with priced options available for certain services. Here's where you can watch the John Wick films:
Hulu (with premium subscription)
YouTube, Google Play Movies, Apple TV, Redbox, Vudu, Prime Video (from $3.99)
John Wick: Chapter 4 is now in theaters.