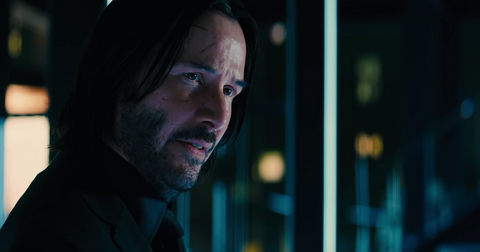 'John Wick Chapter 3 - Parabellum' Reactions and Spoilers Are Here, So Read At Your Own Risk
By Gina Vaynshteyn
John Wick 3: Parabellum is out in theaters May 17, and the internet already has a lot to say about the third installment of the cult-favorite franchise. In Parabellum, John Wick (and his new puppy pal!) are going to need to stab and shoot and kick their way out of New York, where deadly assassins are out to kill him. Why? Because John (played by Keanu Reeves) killed gangster D'Antonio on Continental grounds in the last movie, and that was a big no-no.
Will he make it out alive when the High Table's $14 million contract on his life is set in motion and seemingly everywhere he turns a person is there, waiting to end his life?
Remember John DID someone with just a pencil — we're pretty sure he can take on a bunch of assassins. Judging from the trailer (and early responses as well as spoilers), John obviously puts up an impressive and entertaining fight.
First, here are some initial reactions to John Wick 3:
Everyone is super impressed with the complex choreography and fight scenes in general.
The best part?
It seems like the franchise can live on forever the way John Wick 3 (and the ending) is set up!
Also, if you love dogs, John Wick 3 has a lot of very good dogs.
John Wick 3 might even be the best of the three movies thus far. Also, Halle Berry deserves her own spin-off.
And now, some light spoilers from John Wick 3 that we were able to gather:
"Throw a horse chase, a Villainess-esque motorcycle-katana fight, and a healthy dose of electro-Vivaldi into the mix, and it's just enough to keep the Wick formula working — and keep an audience wanting more," says Polygon.
We also know that Parabellum takes John Wick out of New York, and this part of the film — to some — drags on.
"As a man without a country in John Wick 3, Reeves' bruised and battered hero is forced to call in the only two favors he has left to his credit. The first is with an underworld Russian mother figure who's played by Anjelica Huston (doing her best Maria Ouspenskaya accent) and who helps him flee to Casablanca," says Entertainment Weekly.
Prepare for a Game of Thrones favorite cameo: Bronn (aka, Jerome Flynn).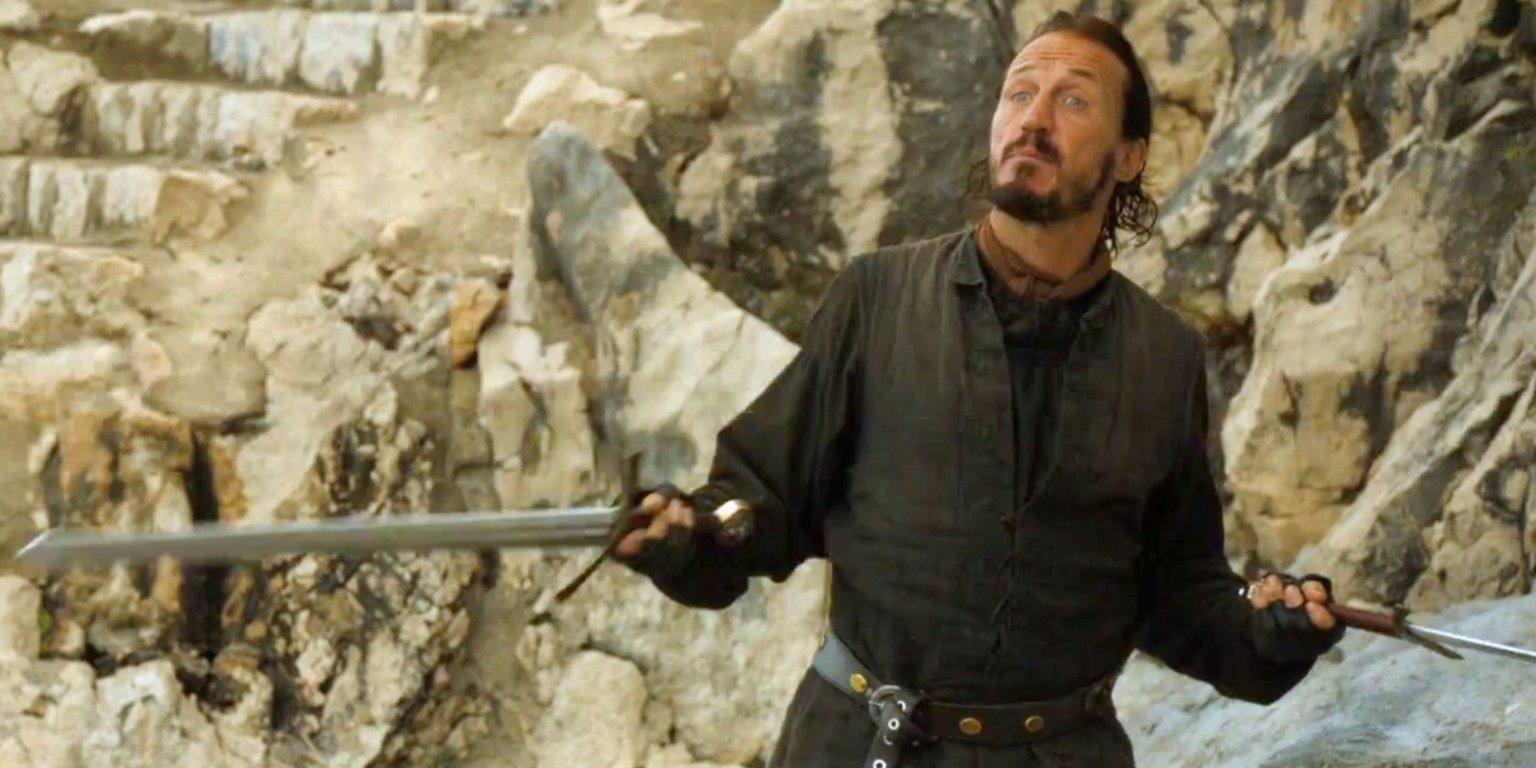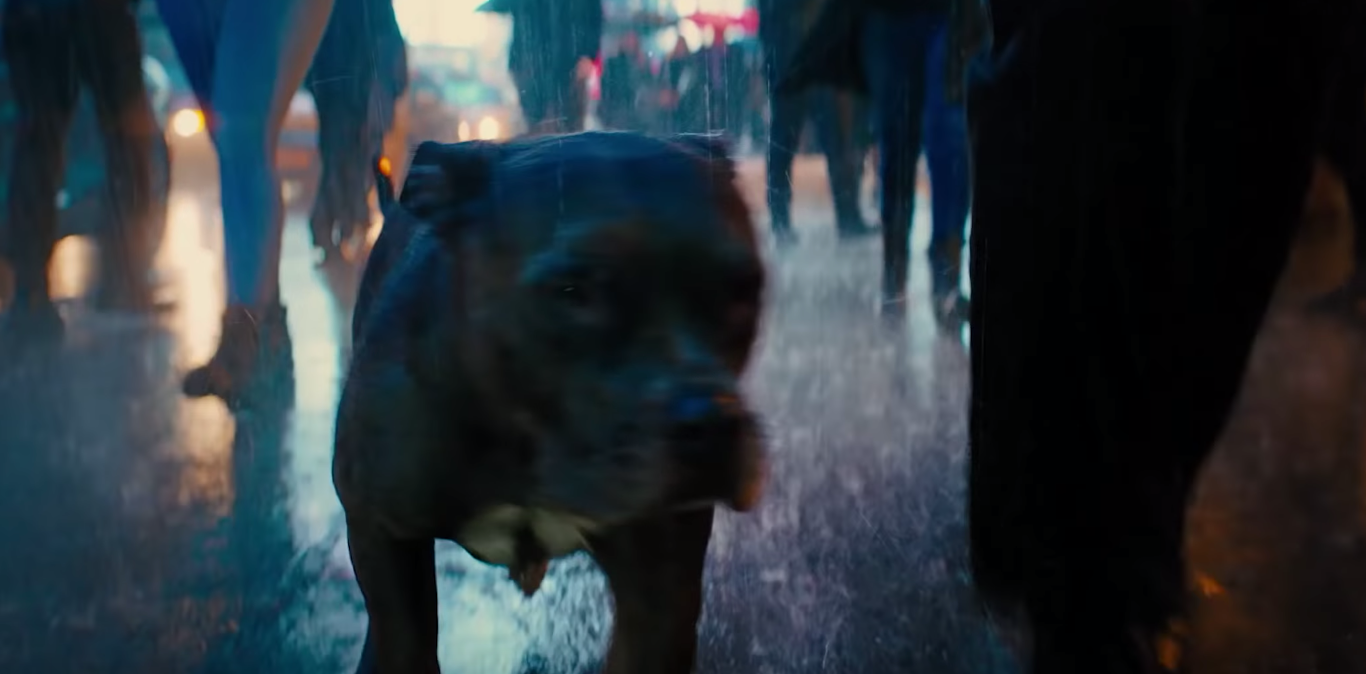 We'll also learn more about the High Table.
We never *really* know how the High Table came to be, and that's something we potentially learn more about in John Wick 3. Screenwriter Derek Kolstad told Inverse, "The High Table was something that came about from discussions between Chad [Stahelski] and I about alluding to the John Wick onion. We had a firm foundation beneath us in the first movie, and in the sequel we needed to build over that world and peel back the layers."
As for the ending, here's what basically happens:
"The end, in which there is a fight that John wins by just a hair, and a twist occurs that broadens the mythology of the world and sets John up for even more fighting, later," Polygon states. So no, John Wick doesn't die (it seems).
And according to reddit user Dulcolax, someone unexpected MAY be set up as a potential bad guy at the end.

However, another reddit user explains that it's more complicated than that: Winston only appears to be the "villain":

So it looks like we may be left with John faking his own death. Dun, dun, dun!
John Wick 3: Parabellum is out in theaters everywhere May 17.