Real-Life Superhero Keanu Reeves Rumored to Join Marvel Universe — Who Should He Play?
Rumors are swirling that real-life superhero Keanu Reeves is joining the Marvel Universe — but who would Keanu play in MCU? Fans have predictions.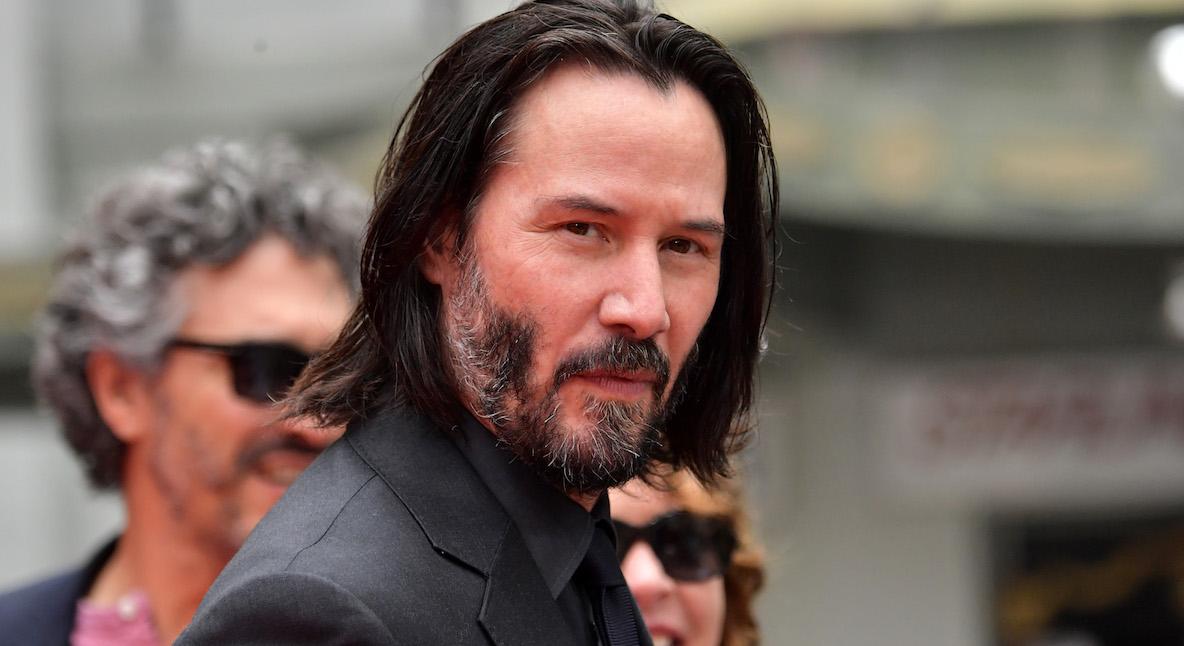 Article continues below advertisement
So, there is no surprise rumors are swirling that the 54-year-old actor is joining the Marvel Comics Universe. The president of Marvel Studios Kevin Feige even confirmed that they have been trying to cast Keanu in a MCU movie for years.
"We talk to him for almost every film we make," he told ComicBook.com. "We talk to Keanu Reeves about. I don't know when, if, or ever he'll join the MCU, but we very much want to figure out the right way to do it."
That just leaves one question:
Who would Keanu Reeves play in the MCU?
While Marvel Studios and Keanu himself have yet to agree on the perfect character that has not stopped comic book fans from predicting which superhero Keanu can play on the big screen.
Adam Warlock
As one fan simply pointed out, "Adam Warlock was designed to be the most perfect human and everybody can agree that Keanu Reeves is already the most perfect human there is so Marvel better cast him." We're sold.
Article continues below advertisement
Article continues below advertisement
Silver Surfer
The most popular option seems to be Norrin Radd, AKA the Silver Surfer, from the Fantastic Four franchise. "Keanu Reeves as Silver Surfer. Just lean into the surfer angle," one fan tweeted, referring to his iconic Point Break performance.
Another added, "Can you imagine they got him to play as The Silver Surfer!?!??? That would be epic!!!" A third chimed in on reddit, "Silver Surfer. It fits all the requirements that you need for Reeves to have a long tenure."
Article continues below advertisement
Moon Knight
Another very popular option is Moon Knight. If you are not a fan of comic books, Moon Knight is the alter ego of Marc Spector, a mercenary who gets a second chance at life after wrapping himself in the shroud of the Egyptian god Khonshu. As Moon Knight, he has fought alongside Spiderman, Daredevil, and the X-Men in the comic books, so the crossover possibilities are endless.
Article continues below advertisement
Again, MCU enthusiasts supported their Moon Knight predictions. "Hey @Kevfeige how about casting #KeanuReeves as Marc Spector AKA Moon Knight? He's got the perfect combination of hand-to-hand combat and artillery skill with dynamic acting range to bring this complex character to life (he's far more than just a Batman clone with powers)," one person tweeted.
Article continues below advertisement
Dr. Doom
Going against his good guy persona, many fans of MCU want to see Keanu play a villain in a franchise, similar to Jake Gyllenhaal's recent portrayal of Mysterio in Spiderman: Far From Home.
"Dr Doom (his voice would be perfect) Moon Knight is a fun shout, but he would be too old for that," one fan explained of the pick. "I think that's the one.. Benedict Cumberbatch vs Keanu Reeves... Yes. Make . It. Happen."
Article continues below advertisement
Keanu's voice was also the main reason MCU devotees saw him as Dr. Doom, with another jokingly adding, "Now that I've given it more thought, I fully endorse Keanu Reeves to play Doctor Doom just because I think it would be brilliant to hear him say 'Latveria.'"
Wolverine
If it was up to Keanu himself, there is only one MCU character he would play and that is the clawed mutant Wolverine. When asked by BuzzFeed who his top pick would be, Keanu responded, "I don't know. When I was a kid, I always wanted to play Wolverine. So Wolverine."
Article continues below advertisement
So, there you have it. Although we have a feeling Hugh Jackman would have some feelings about this casting.
What Marvel character do you think Keanu Reeves should play?