Keanu Reeves Revisited His Shaved Head for 'The Matrix: Resurrections'
In some key scenes in 'The Matrix: Resurrections,' Keanu Reeves has no hair at all, and many are wondering whether he shaved his head for the movie.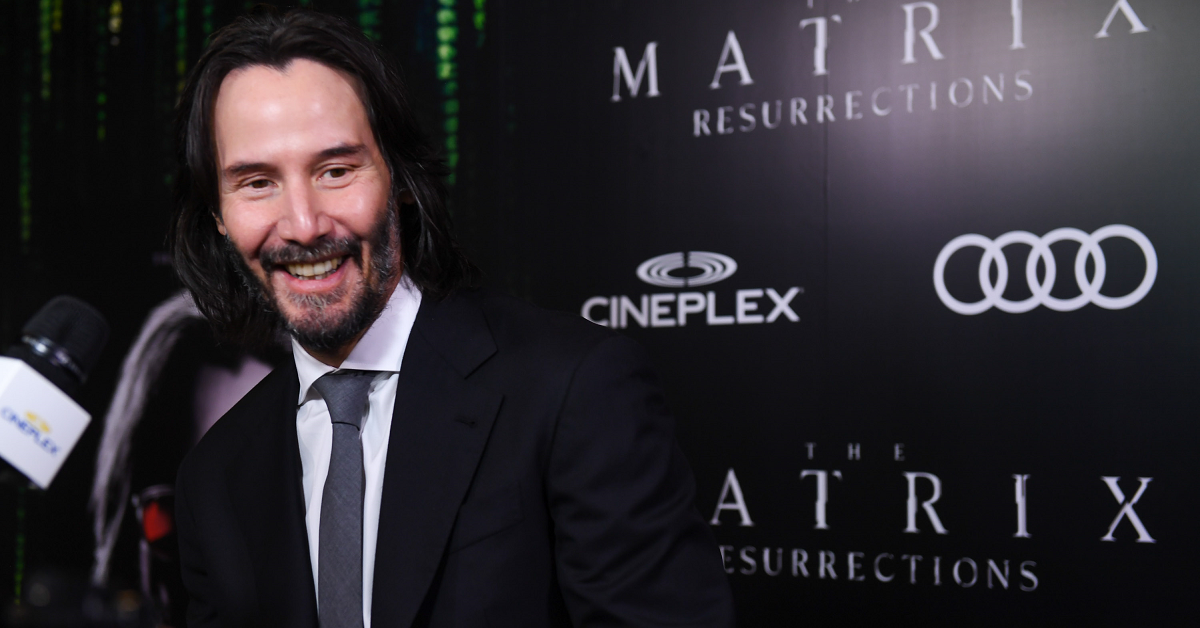 After almost two decades, The Matrix has returned. The Matrix: Resurrections just recently opened in theaters and on HBO Max, and it features the return of several of the series' most crucial characters, as well as plenty of new faces. Among the many lingering questions that the movie raises, though, is one about the different hairstyles sported by star Keanu Reeves throughout the film.
Article continues below advertisement
Did Keanu Reeves shave his head for 'The Matrix: Resurrections'?
Keanu Reeves returned as Thomas Anderson a.k.a. Neo in The Matrix: Resurrections, but this time he's rocking a slightly different hairstyle, at least initially. For the original trilogy, Keanu was clean-shaven and wore his hair more close cut. In the new film, however, Keanu is sporting his usual longer hair as well as a close-cut beard. While that's the look he sports while he's in the matrix, when he isn't, Keanu doesn't have a beard and is rocking a shaved head.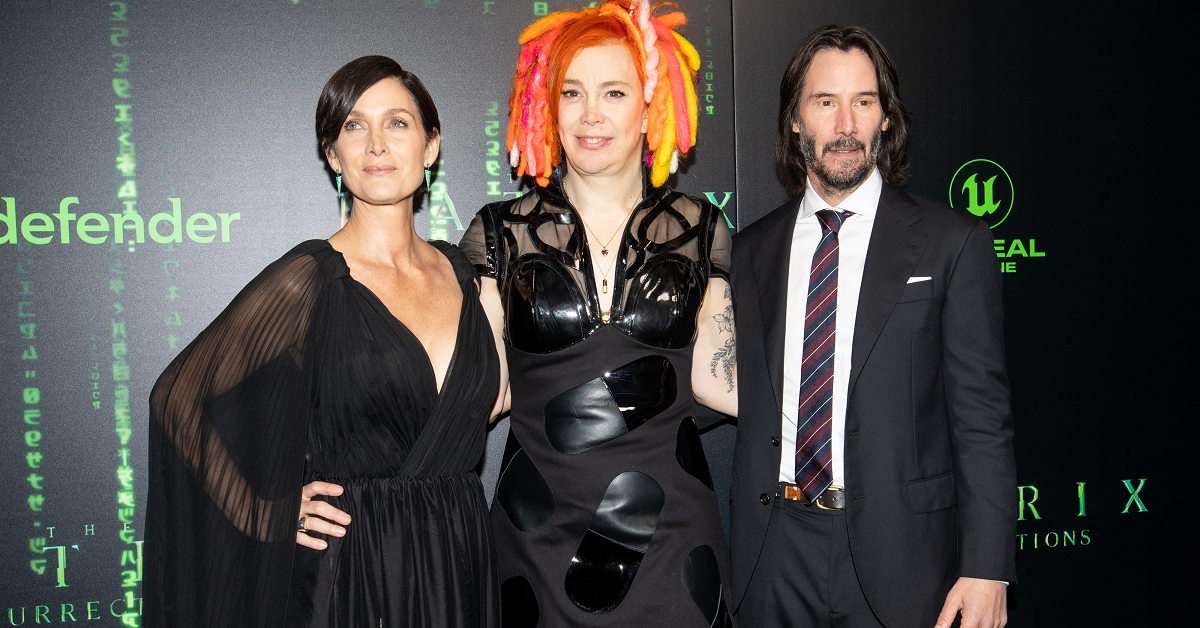 Article continues below advertisement
This look is common for characters exiting the Matrix, but the two different hairstyles led to some confusion about his look. While some speculated that Keanu may have just been wearing a bald cap for his scenes outside the Matrix, it seems that he did shave his head to film his scenes in the real world for the new movie. He was spotted walking through Berlin, Germany, where the movie was being filmed, sporting the buzzcut.
Keanu grew his hair back out after filming ended.
Keanu really did buzz his hair for the new film, but he spent the year since the movie wrapped shooting growing it back out so that it looks almost the same as it did before. Those who weren't paying close attention may not have ever known that he shaved his head, which is part of the reason that there was so much confusion around whether he actually had.
Article continues below advertisement
Keanu's shaved head is a popular look.
Keanu is clearly fond of the longer locks he usually sports now, but there were plenty of people online who made it clear that they liked the actor with his shaved head.
"Keanu Reeves' shaved head gets 2 thumbs up," one person wrote on Twitter.
"Keanu Reeves with buzzed hair *chef's kiss*," another added.
If there are more new Matrix sequels, that hair may even make another appearance.
Article continues below advertisement
Will there be more 'Matrix' sequels?
For many years, it seemed like The Matrix would remain a trilogy of films with no decades-later follow-up. The news that they were making a new one was met with shock in some corners, but given the end of Resurrections, it's certainly possible that there could be more Matrix films on the way.
This installment ends on a pretty fulfilling, happy note, but there is definitely room for more sequels if Lana Wachowski, this time working without her sister, decides that more sequels are warranted. Keanu may get tired of shaving his head over and over again for these films, but depending on the success of Resurrections, it's certainly possible that he'll be asked to again.