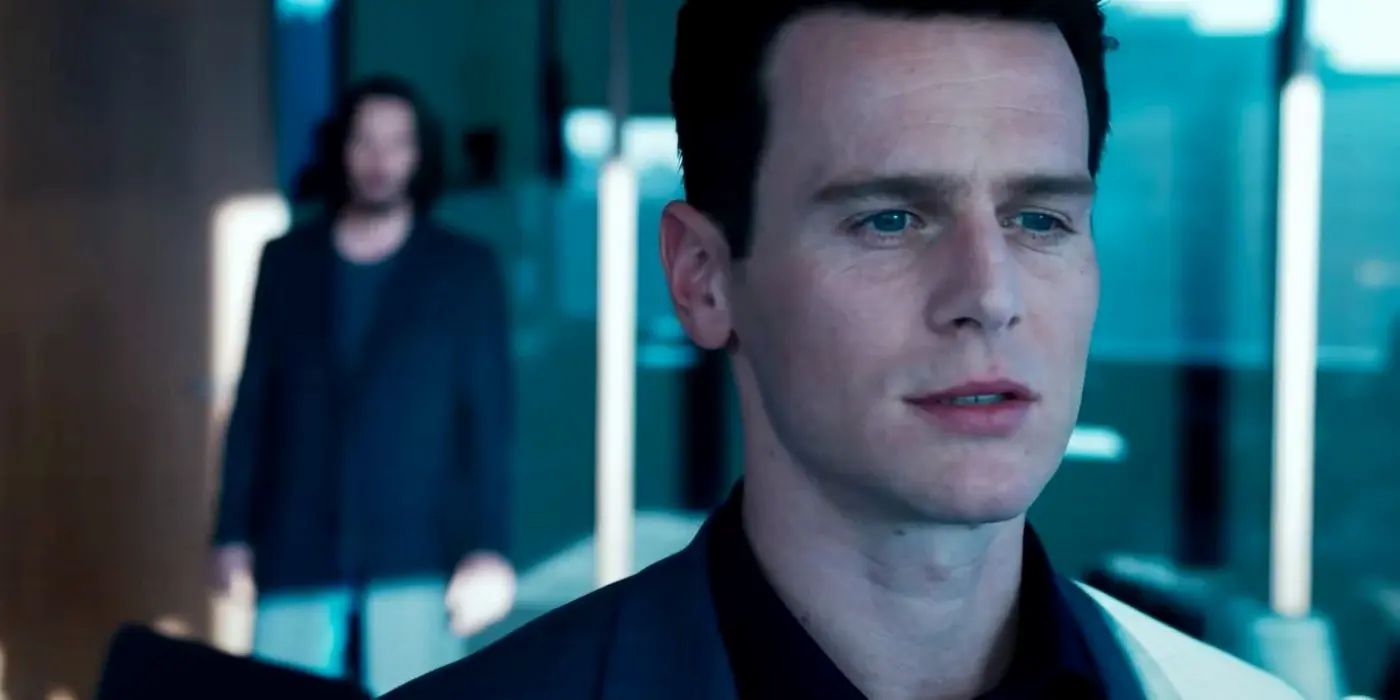 'The Matrix Resurrections' Has an in-Film Advertisement for a New Video Game
One of the coolest things about The Matrix series is that the franchise didn't just use its videogames to make a quick licensing buck.
And believe it or not, the post-credits scene at the end of The Matrix Resurrections is a reminder of how the film franchise takes its gaming seriously.
Article continues below advertisement
Yes, there is a post-credits scene at the end of 'The Matrix Resurrections,' and it's pretty deep.
In order to fully appreciate it, you'll have to recall one of the scenes early on in the movie between Agent Smith and Neo. Yes, I know what you're thinking: "But Agent Smith isn't in the movie! If it isn't Hugo Weaving, then it's not Agent Smith!"
And while there are probably a lot of people who will agree with you, that doesn't change the fact that Smith is back in the Matrix and working with Mr. Anderson.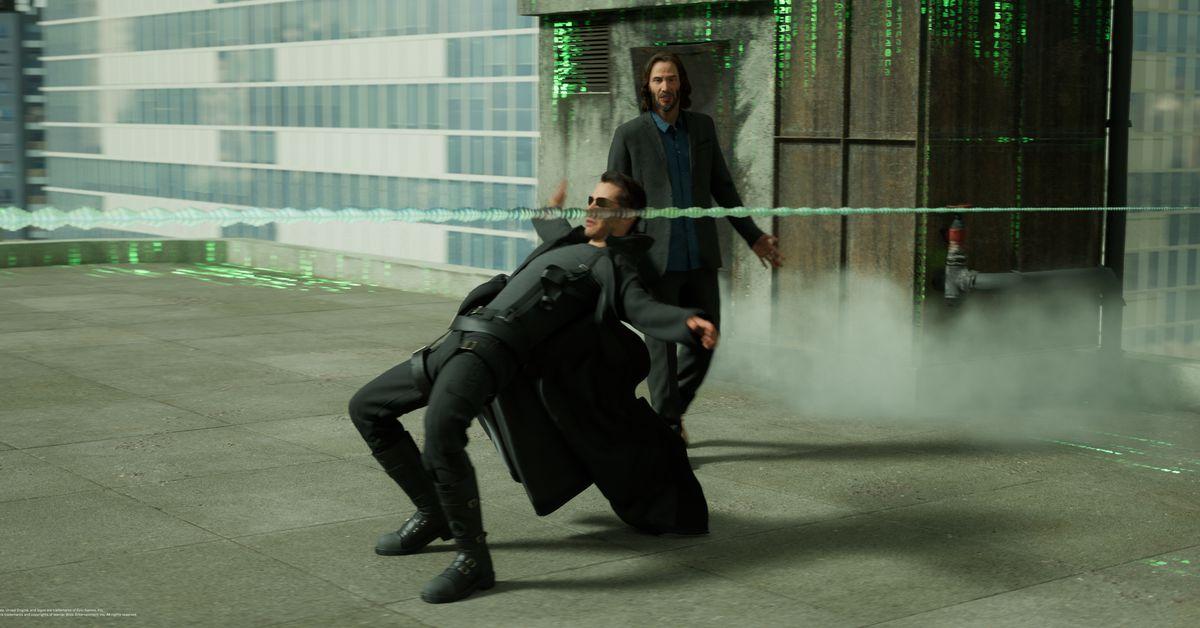 Article continues below advertisement
There's a super-meta scene in the opening of the flick that pairs Neo's former arch-nemesis with "The Chosen One" as a business partner. He tells Neo, aka "Mr. Anderson" that Warner Bros. wants a fourth Matrix game.
Yes, it's a super meta moment that takes viewers aback, and this could be construed in a variety of ways.
Is Lana Wachowski commenting on the fact that big businesses just won't let popular franchises die? It certainly seems like it because Neo and Smith begin to talk about different ideas for the game. Bullet Time is referenced, as is a super in-depth narrative that requires several anguished moves of mental gymnastics to understand.
Article continues below advertisement
What makes this even more meta is the fact that the previous Matrix videogames were released on different platforms with different premises. Enter the Matrix didn't let you play as Neo. Instead, you commanded Ghost and Niobe, which made for a bit more of a challenge.
These two characters completed side missions that were integral to humanity's victory over the machines that led to years of peace (prior to the events of The Matrix Resurrections.)
Article continues below advertisement
The game also had a "hack" mode that allowed players to unlock a hidden one-on-one fighting game that was actually pretty good. While the game's combat system was praised, it was ultimately rushed, leading to a slew of "what could have been" questions.
There was also a Matrix MMO called The Matrix Online that also built out more of the simulation/Zion's world and even though it wasn't a raging success, it at least contributed to the franchise's narrative.
Article continues below advertisement
The Matrix: Path of Neo is arguably one of the best licensed video games ever created, period. It's ridiculously fun, has a ton of fan service moments, and a lot of the glitches and bugs in Enter the Matrix were rectified.
So what does this have to do with the fourth Matrix movie and its post-credits scene?
Article continues below advertisement
Well, the post-credits scene features Agent Smith saying, "Face reality. Movies are dead. Games are dead. Narrative is dead."
Is this a tongue-in-cheek way of Lana Wachowski saying that we're in a crappy time all around for artistic mediums? Is it a shot against Warner Bros. and video game tie-ins? Is it an admission of taking the blue pill?
Maybe, but it's also a reminder that there is, indeed, a fourth Matrix video game coming out that follows the release of the fourth movie, called The Matrix Awakens. Check it out below:
Article continues below advertisement
The Matrix Resurrections is currently streaming on HBO Max and is in theaters everywhere.