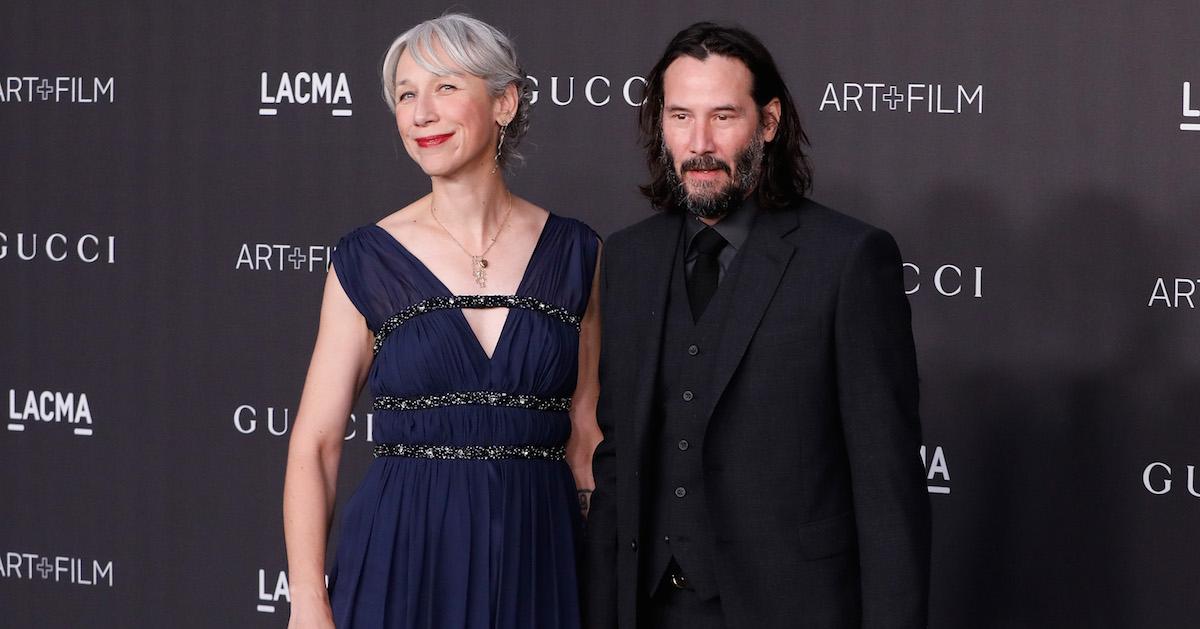 Lonely No More! Keanu Reeves, Aka the Internet's Boyfriend, Has a New Lady in His Life
Keanu Reeves is one of Hollywood's golden boys. Instead of flaunting girlfriend after girlfriend, or discussing his satisfaction with single life (like many others do), the actor hasn't appeared publicly with a girlfriend since the '90s, and he's spoken candidly about feeling lonely. Well, it appears as if Keanu's loneliness has come to an end, as he just stepped out with a new ladylove: artist Alexandra Grant.
Article continues below advertisement
The pair was friends for nearly a decade before taking their friendship to a full-fledged relationship. And, not like he needs the approval, but the internet is thrilled for Keanu. Who is Keanu Reeves' girlfriend Alexandra Grant? We've got the details on the couple's first red carpet appearance, and how they developed their friendship before going public.
Article continues below advertisement
Who is Keanu Reeves' girlfriend Alexandra Grant?
Of course, after seeing the pictures of Keanu and Alexandra at the LACMA Art+ Film Gala in L.A. on Nov. 2, fans couldn't help but wonder who the mysterious woman was. Alexandra is an L.A. based artist who has grew up in France, Mexico, and Spain. She's collaborated with celebrities before on her artwork, according to her website, including Keanu, Channing Hansen (the brother of singer Beck), and Michael Joyce (a former tennis player).
Some say that it's a bad idea to mix business and pleasure, but Alexandra and Keanu are proving that idea wrong. Keanu published a book in 2011 called Ode to Happiness, a picture book geared toward grown-ups, and Alexandra was the illustrator.
In 2016, Keanu had Alexandra serve as the illustrator for his next book: Shadows. The two then founded X Artists' Books together in 2017, a publishing house for books that don't exactly fit in with one particular genre.
Article continues below advertisement
The internet is thrilled that Keanu has found love once again, and he's receiving particular praise for dating someone who is age-appropriate. Alexandra is 46 years old, while Keanu is 55.
The couple was spotted holding hands at a fashion show in June, and onlookers saw them enjoying a dinner together in early October, but this red carpet appearance is the first time Keanu has been public with someone since tragedy struck years ago.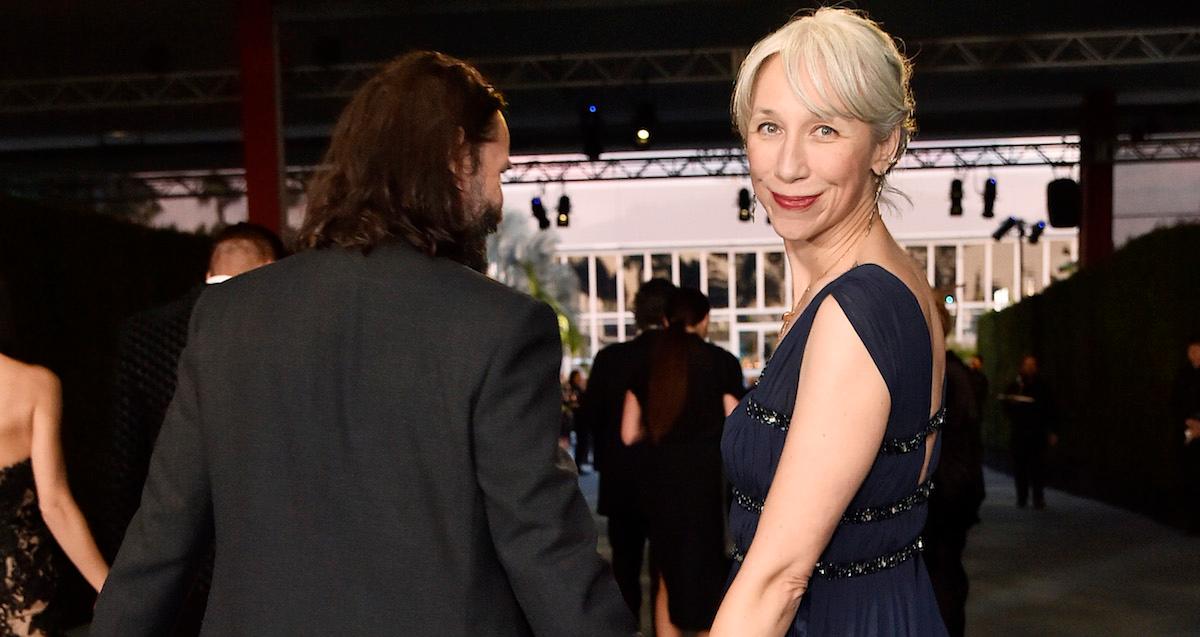 Article continues below advertisement
Keanu's ex-girlfriend Jennifer Syme died in a car accident.
The last woman Keanu was in a public relationship with was Jennifer Syme, a personal assistant and actress. The couple began dating in 1998, and Jennifer gave birth to a stillborn daughter named Ava Archer Syme-Reeves in 1999. The couple soon broke up after the grief over the loss of their child became unbearable.
Jennifer died in a car accident in 2001 after leaving a party at Marilyn Manson's house. After a party guest drove her home, Jennifer decided to return to the party and she drove herself back. She ended up hitting several parked cars outside of the party, and she was ejected from the car and died instantaneously. It was later discovered that she was under the influence at the time, and that she wasn't wearing her seatbelt.
Article continues below advertisement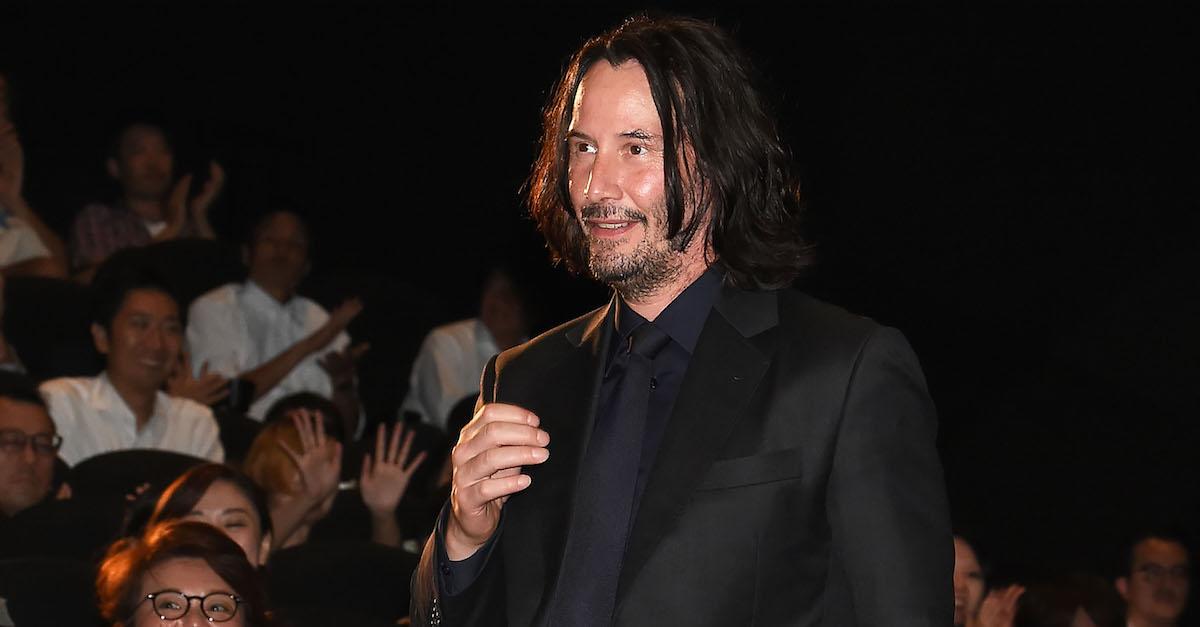 Years later, Keanu spoke about his unending grief over Jenner and Ava's deaths. Understandably, Keanu became less involved in the public eye.
Hopefully he's found happiness with his new public relationship with Alexandra.