Larray and Brady Potter Celebrated Their First Anniversary in April 2020
Does Larray have a boyfriend? The star-status content creator is in a happy relationship with Brady Potter. Read on to find out more about the duo.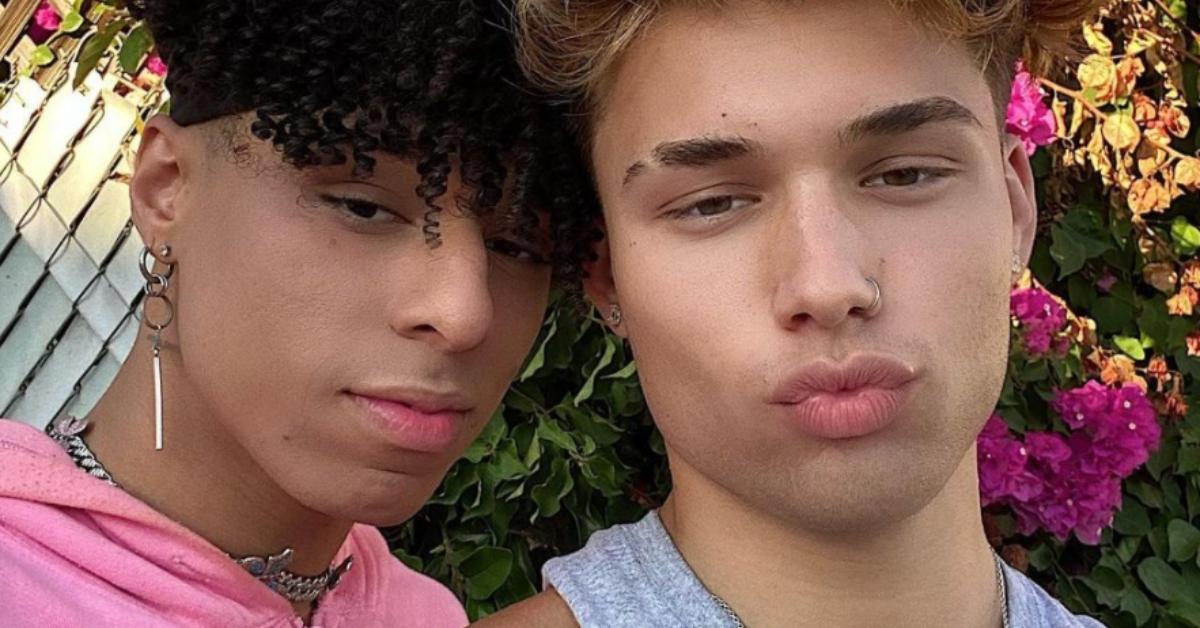 YouTuber and all-round social media wizard Larray (aka Larri Merritt) rose to prominence with entertaining videos capturing humorous challenges, exquisitely staged dares, and curious events taking place in his everyday life.
As a member of The Hype House, the star regularly treats his followers to TikToks showcasing his finest dance moves, alongside short clips of his latest adventures with Addison Rae and the like. But does Larray have a boyfriend?
Article continues below advertisement
Larray and his boyfriend, Brady Potter, have been together for quite some time now.
Larray started dating fellow social media sensation Brady Potter in April 2019.
As Brady explained in one of Larray's previous YouTube videos, titled "CONFRONTING MY BOYFRIEND'S EX GIRLFRIEND," they first met at a party — and they hit it off immediately.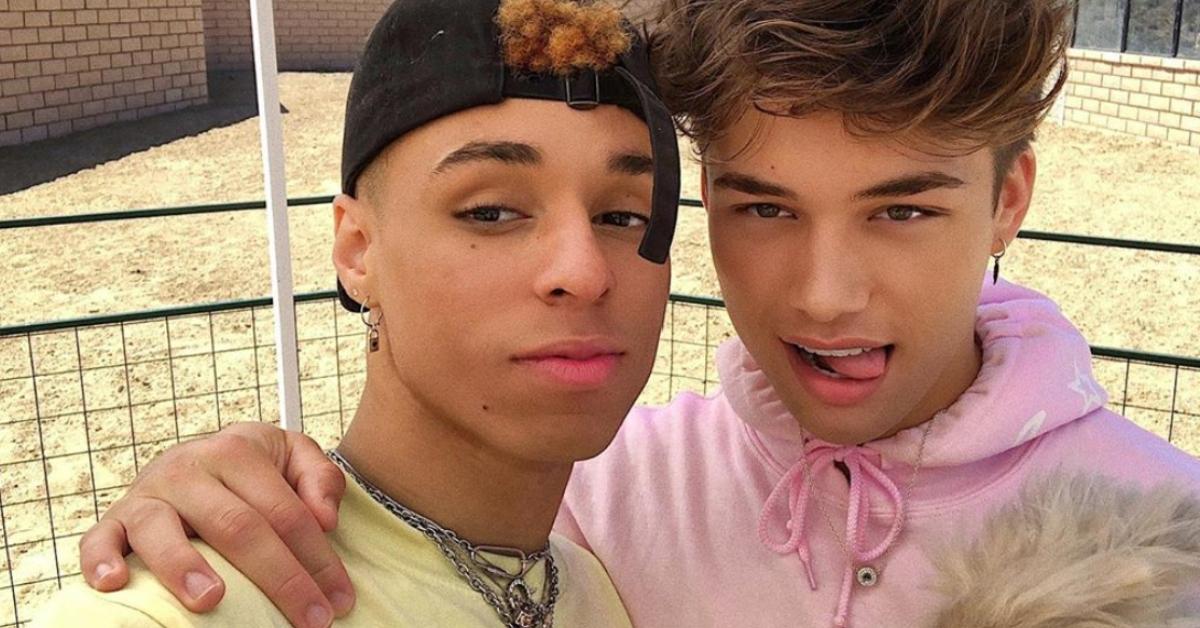 Article continues below advertisement
As an Instagram model, Brady earned renown for his fierce selfies, some of which see him strike a casual pose in the middle of a flower bed or showcase his six-pack on the Santa Monica Pier, Calif. These earned him about 618,000 followers on the platform.
After launching his YouTube channel in June 2018, Brady obtained about 649,000 subscribers with videos documenting experiments like "RECREATING VIRAL CAT CONTENT," "LIVING ON OUR TRAMPOLINE FOR 24 HOURS!!" or "turning our house into a STRIP CLUB." Of course, Larray makes appearances on Brady's channel regularly, featuring in videos like "WE HAD A BABY" or "I WORE MY BOYFRIENDS CLOTHES FOR A WEEK."
Article continues below advertisement
Needless to add, Brady has become a regular fixture in Larray's videos as well. Take, for instance, "READING MY BOYFRIENDS DMS," which charts Larray's slow but steady descent into a state of mild shock upon learning about how wanna-be romantic suitors have tried to approach his boyfriend on Instagram.
Article continues below advertisement
Brady also appeared in "MAKING MY BOYFRIEND DO WHATEVER I SAY," which documents the results of one of the latest challenges the couple undertook. As Larray explains at the start, he asked his boyfriend to agree to do whatever he asked him to, with him subjecting himself to the same hardships in return.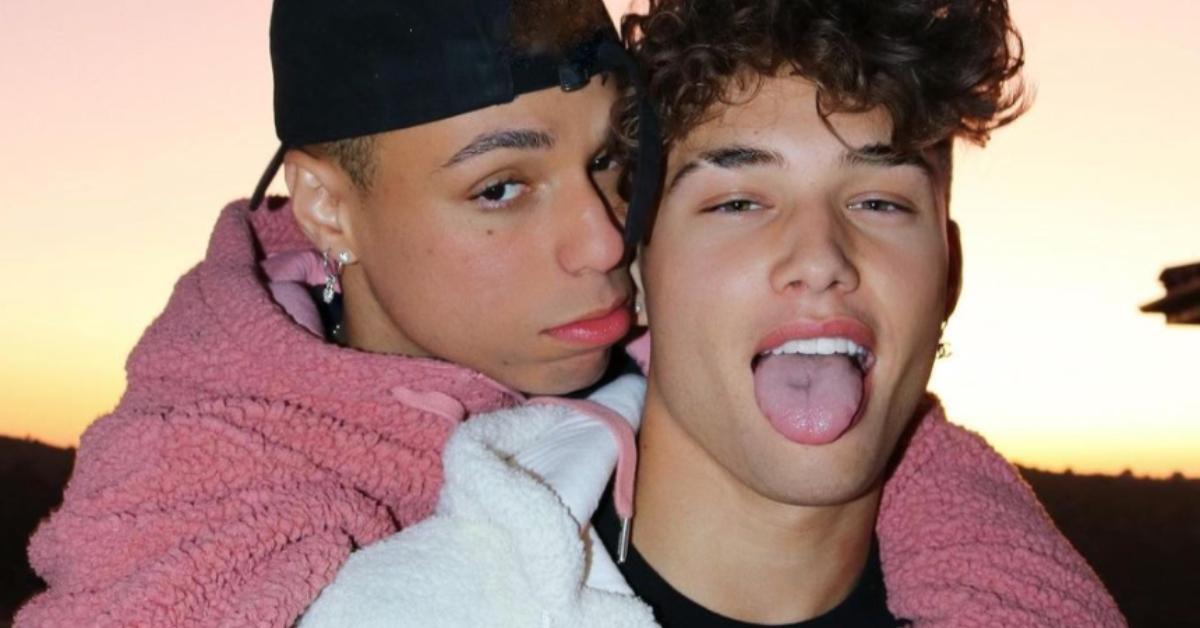 Article continues below advertisement
"Even though he is the love of my life, we tend to not agree on some things," Larray said at the outset of the video.
"I wanted to try something where basically we have to say yes to each other for 24 hours," he went on to add.
Things take an interesting turn after Larray asks Brady to take him to a Starbucks. In return for the favor, Brady asks him to pay his rent for the next month. Later on in the video, Larray dares Brady to confess to one of his friends that he has a crush on him. Afterward, they head over to a Gucci store so that Brady can buy Larray a new backpack.
Brady also made a brief appearance in "THIS WAS A VERY BAD IDEA," a video in which Larray tries to emulate the style of David Dobrik. As part of the project, the YouTuber also attempts to scare his friends with a flame-thrower.