We Finally Know if Matt James Gets Engaged on 'The Bachelor' (SPOILERS!)
Does Matt James get engaged? The Season 25 conclusion has stumped both fans and spoiler accounts alike and the finale sets the record straight.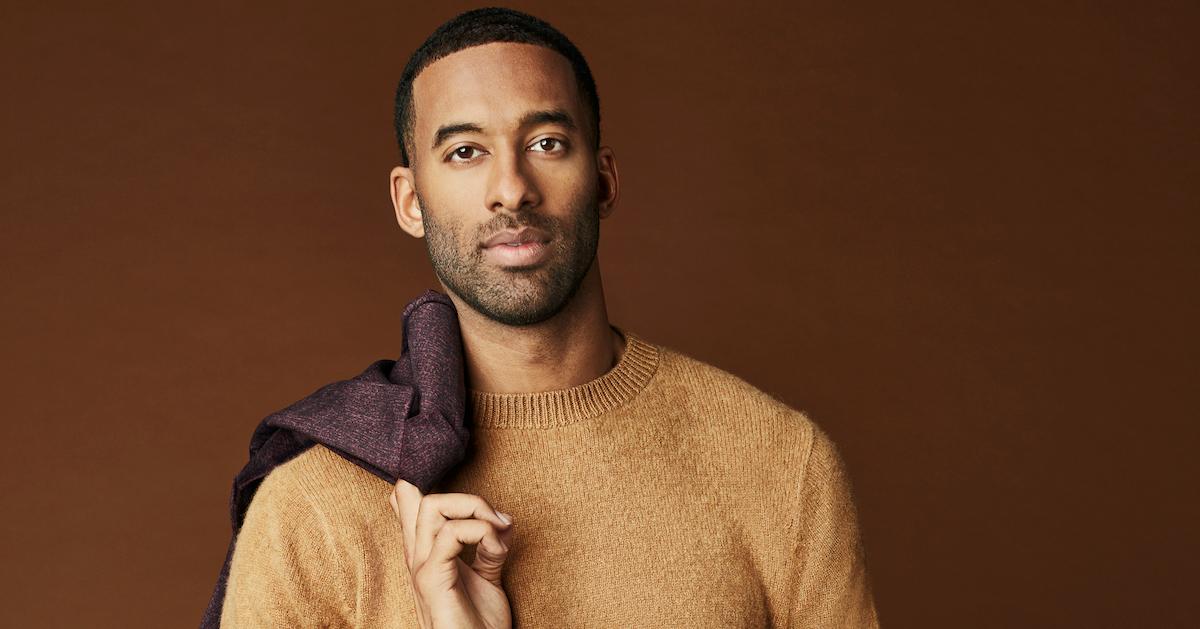 Warning: SPOILERS are ahead for Season 25 of The Bachelor.
Matt James' run as The Bachelor has been like no other season before — and it's not just because it was filmed at a Pennsylvania resort due to the pandemic.
Since the ABC Food Tours founder took over as the lead in January of 2021, there's been no shortage of drama between the contestants, and there's also been a multitude of controversies behind the scenes.
Article continues below advertisement
From Rachael Kirkconnell's past racist photos to Chris Harrison's hosting break, Matt's season has been entirely unique — but does it end with a proposal?
Does Matt James get engaged at the end of his season? Though spoiler accounts agreed on who received his final rose, there had been conflicting reports about whether or not he got down on one knee.
However, the Season 25 finale and the After the Final Rose special have answered everyone's questions.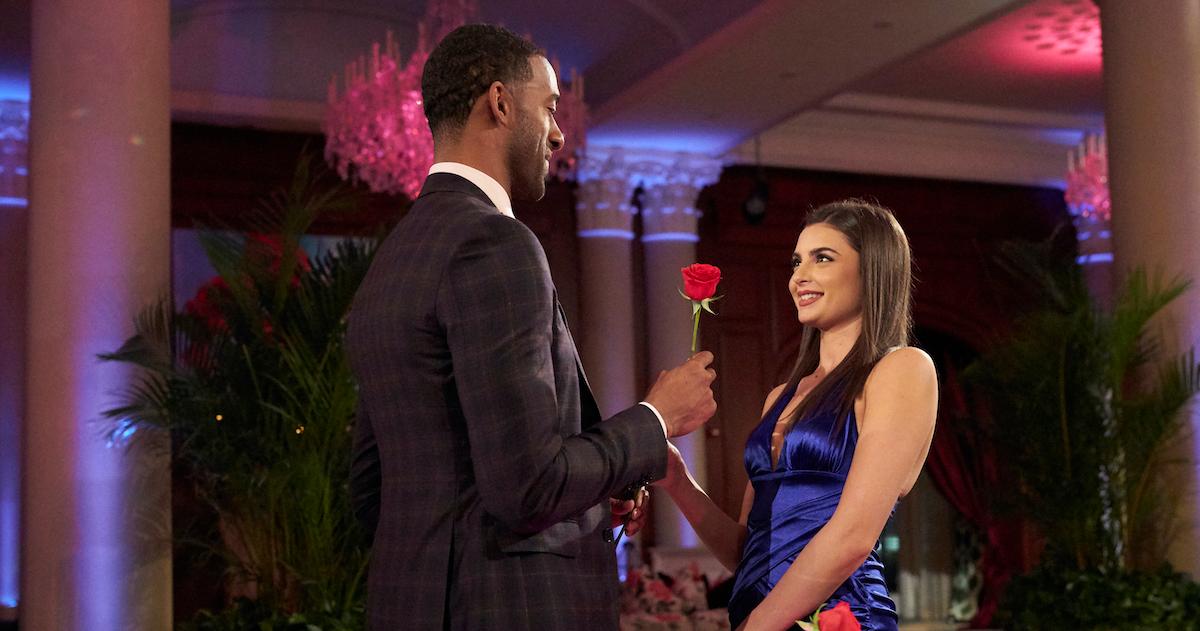 Article continues below advertisement
Does Matt James get engaged on 'The Bachelor'?
For years, fans of all things Bachelor-related have turned to Reality Steve for spoilers to find out how each season will end. Before Matt's season even premiered, he shared that the commercial real estate associate picked Rachael Kirkconnell as his final rose recipient.
Back in January 2021, Reality Steve reported that Matt does not get engaged. But, he did note that people in Rachael's Georgia hometown were sharing that there was an engagement, so many fans were confused on the matter.
Article continues below advertisement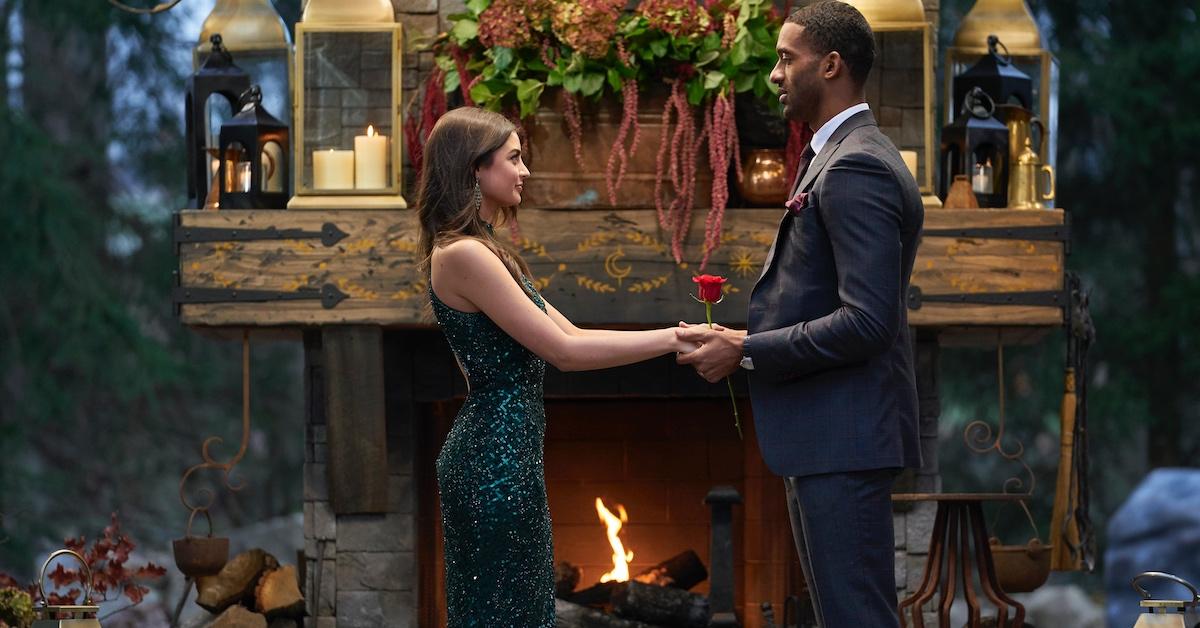 As viewers know, Matt didn't explicitly ask any of his finalists' parents for their blessing during the hometown episode (which is a staple on The Bachelor and The Bachelorette). This had many fans convinced that the 29-year-old was not seriously considering a proposal.
Article continues below advertisement
And it looks like many fans were right. In the Season 25 finale, Matt expressed not being ready to get down on one knee, but not wanting to lose Rachael in his life. So the pair agreed to leave the show in a committed relationship, instead of as an engaged couple.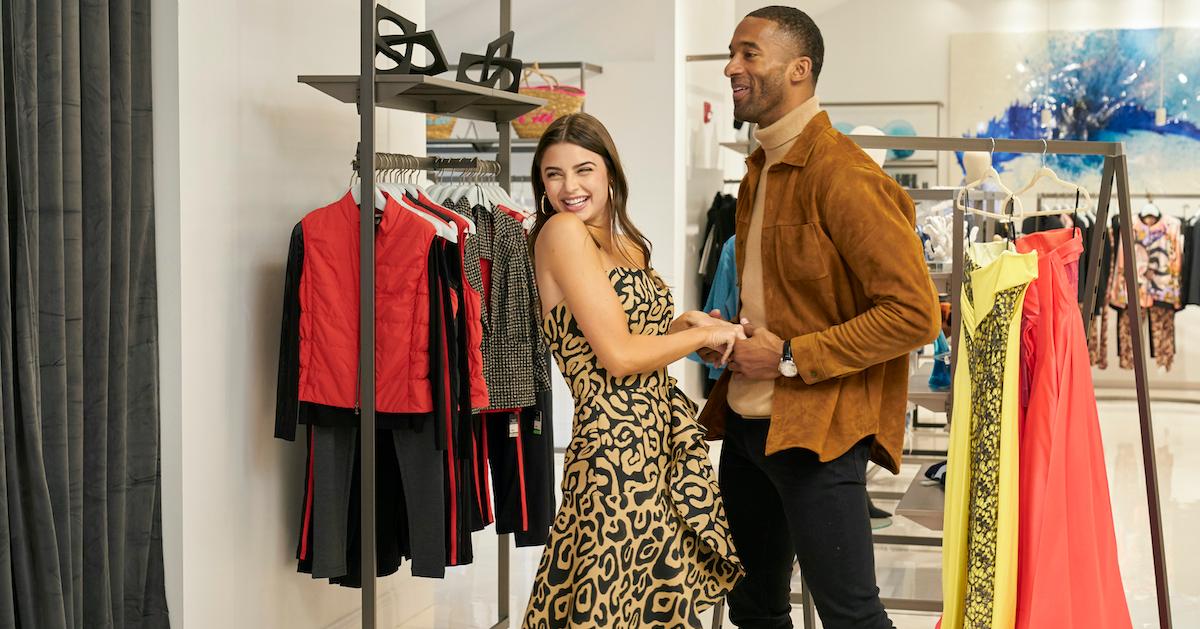 Article continues below advertisement
Matt James and Rachael Kirkconnell have since broken up.
When photos of Rachael resurfaced that showcased her at an Old South-themed fraternity party, many wondered whether she was still in a relationship with the former college football player.
Though the reality couple was rumored to still be an item in the immediate aftermath of the controversy, things have changed.
In February 2021, both Reality Steve and HuffPost shared that Matt and Rachael had officially parted ways. Shortly thereafter, Matt released a statement on Instagram about Rachael's "incredibly disappointing photos," which were "devastating and heartbreaking" for him.
He also assured fans that they would "hear more from [him] in the end" during the After the Final Rose special (which was hosted by Emmanuel Acho).
Article continues below advertisement
Matt James shed more light on why he and Rachael Kirkconnell broke up on the 'After the Rose' special.
And RealitySteve hit the nail right on the head. On the After the Final Rose finale special, Matt shared that he broke up with Rachael because of the controversy. And in taking time to check on himself, he realized that she doesn't understand certain things.
Article continues below advertisement
"When she spoke out and publicly acknowledged that she would do better and she apologized is when I was finally able to take check on myself and see where I was at, and I wasn't OK," Matt said. "It was in that moment and the conversation that I had that I realized that Rachael might not understand what it means to be Black in America."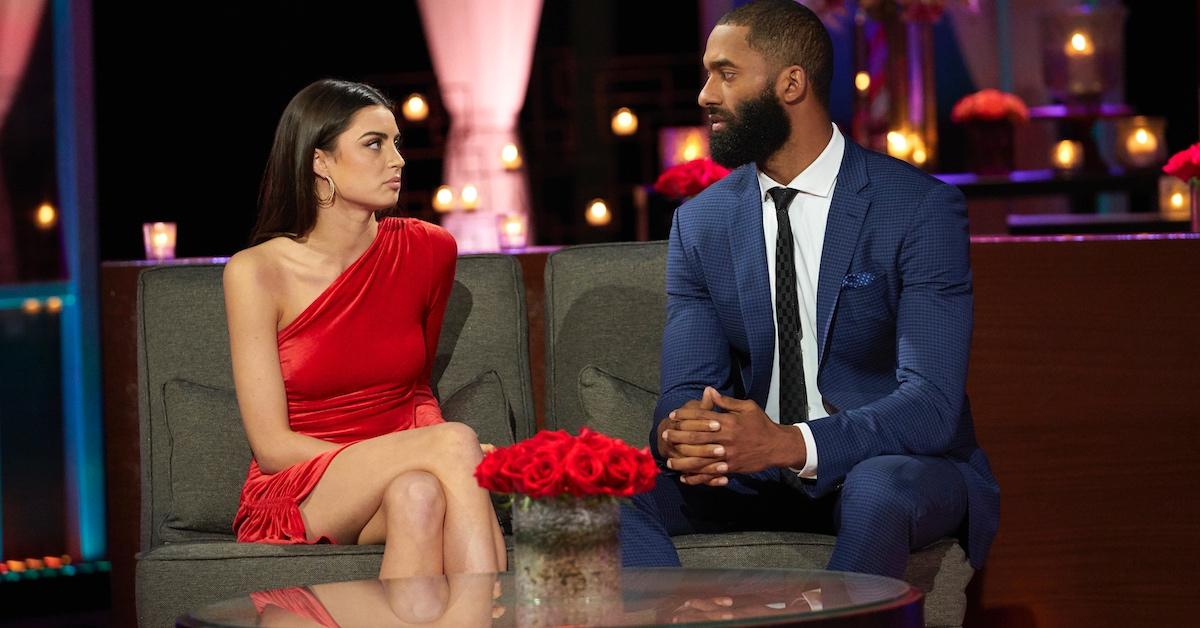 Naturally, because Matt is reportedly single, rumors are now circulating that he has embarked on a relationship with one of his other finalists (which his Bachelor predecessor, Peter Weber, also did). This has not been corroborated.
Now that the finale has aired, it will be interesting to see if Matt actually follows Peter's lead. He did have strong relationships with some of the women on the show, so anything is possible.