Was 'The Bachelor' Season 25's "Women Tell All" Filmed Before or After the Rachael Kirkconnell Controversy?
After Chris Harrison's replacement, viewers are wondering when the Matt James "The Bachelor: Women Tell All" special was filmed and who's hosting.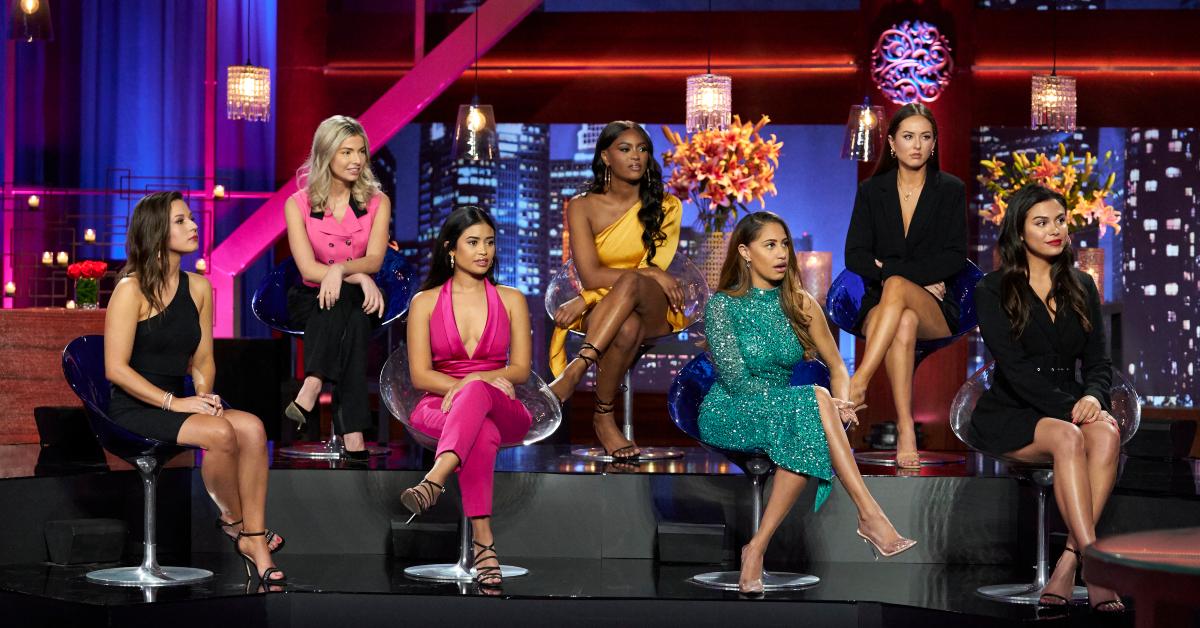 They say that it's better to have loved and lost than to never have loved at all, but we'll see what the ladies of The Bachelor have to say about that after it's all said and done.
As we approach the Season 25 finale, spoilers have revealed who gets Matt James's final rose, but we can't help but enjoy all of the drama that ensues along the way. With Episode 9, the infamous "Women Tell All" is set to premiere soon. Was the special filmed before or after the Rachael Kirkconnell controversy?
Article continues below advertisement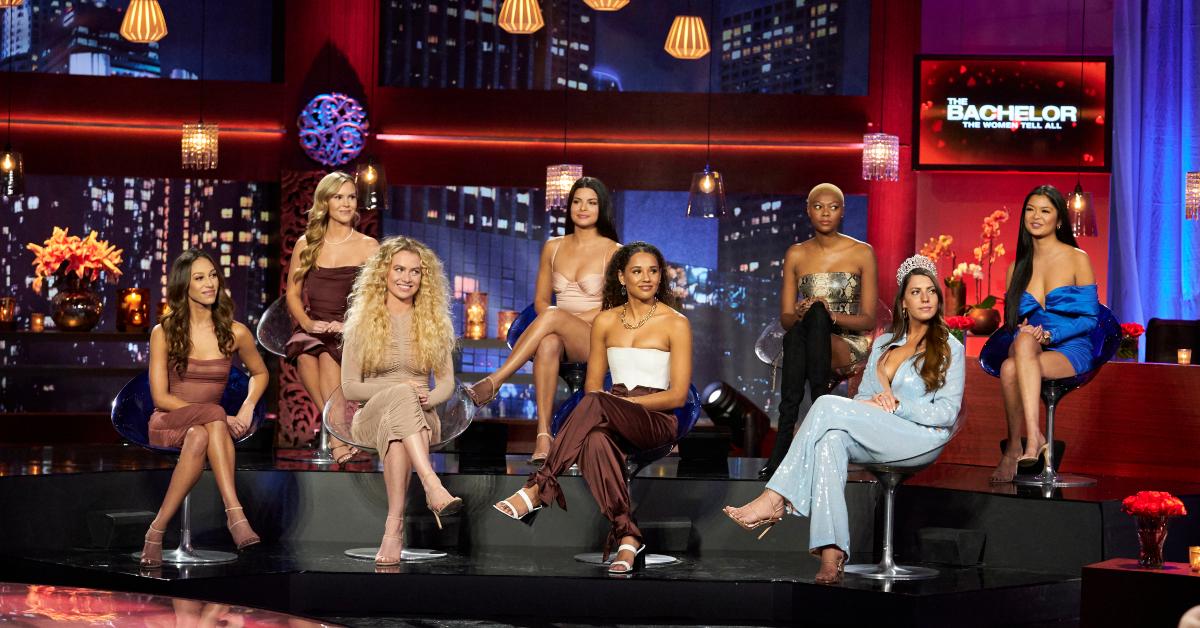 When was the Matt James "Women Tell All" episode filmed?
According to reports, the "WTA" special of The Bachelor was filmed in Los Angeles on Feb. 4. Reality Steve said that based on his research, the "WTA" will feature every bachelorette who competed for Matt's heart in Season 25, including but not limited to Queen Victoria Larson.
Article continues below advertisement
Spoilers reveal, "I don't have the details of it yet, but, on Friday a bunch of the girls went back on their IGs and were clearly in Southern California, so there's at least a few that we know were at the WTA based on those IG posts. The ones I noticed were: MJ, Katie, Pieper, Abigail, Anna, Chelsea, Sarah, and Serena C ... So those are just a few names I have for you of those who were in attendance."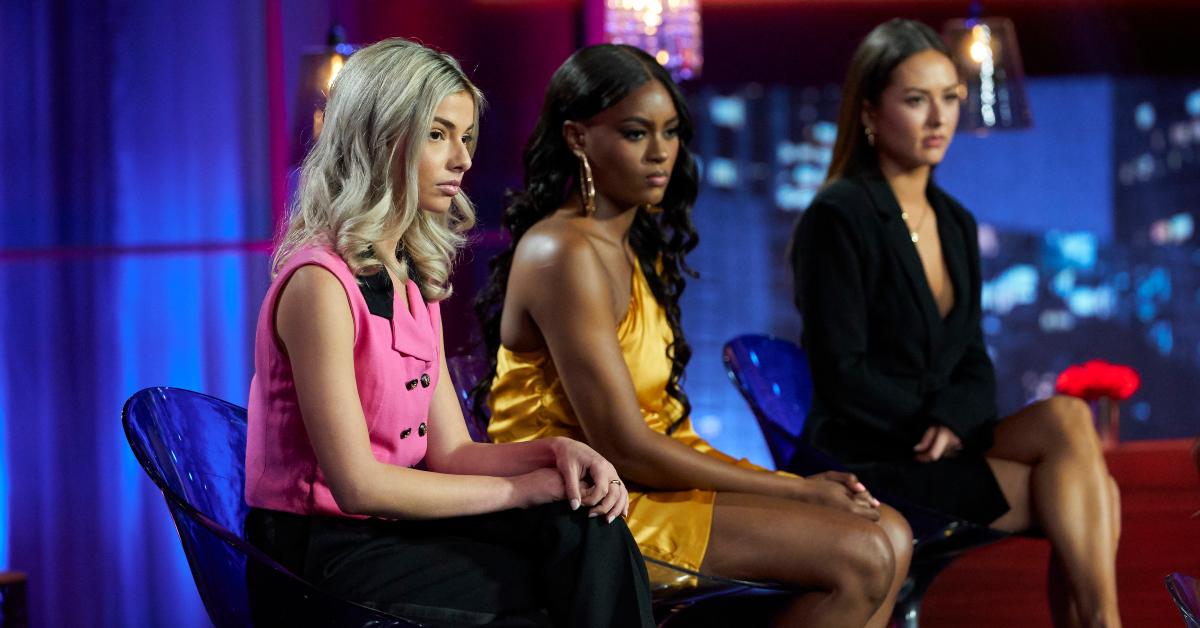 Article continues below advertisement
"Victoria deleted her IG last week, but it resurfaced last night, so there wasn't any IG evidence that she was there, but she was. I believe also that Serena P was there, and we know she finished 4th," Reality Steve shared.
With both old flames and feuds being reignited, it goes without saying that this season's "Women Tell All" will have no shortage of drama, but who's hosting the event?
Who is hosting the "Women Tell All" special for Season 25 of 'The Bachelor'?
In February 2020, The Bachelor host Chris Harrison stepped down from his position as host temporarily after coming to Rachael Kirkconnell's defense when she was faced with allegations of racism.
While his leaving means that he will not be hosting the show's post-season reunion, Chris will still moderate the "WTA," which was shot before he landed himself in hot water on social media.
Article continues below advertisement
Showrunners announced that The Bachelor's "After the Final Rose" episode will air on March 15 and will now be hosted by former NFL player Emmanuel Acho, who confirmed the news on social media.
Article continues below advertisement
He wrote, "I've accepted the Rose and am honored to be hosting [The Bachelor] 'After the Final Rose' this year. It's been a pivotal season, and this episode will hopefully be one of the most storied shows in TV history. Empathy is needed and change is coming. Share the news! I'll see y'all then!"
"I'm the author of 2020 NYT bestseller, 'Uncomfortable Conversations with a Black Man.' A book that answers all the racial questions you've been too afraid to ask. Go read it," Emmanuel added.
You can watch new episodes of The Bachelor on Mondays at 8 p.m. ET on ABC.