Michelle Williams Impressive Singing Questioned on the FX Series 'Fosse/Verdon'
Details on Michelle William's transformation into Gwen Verdon in FX's 'Fosse/Verdon' — plus, more on having to sing and dance like the Broadway icon.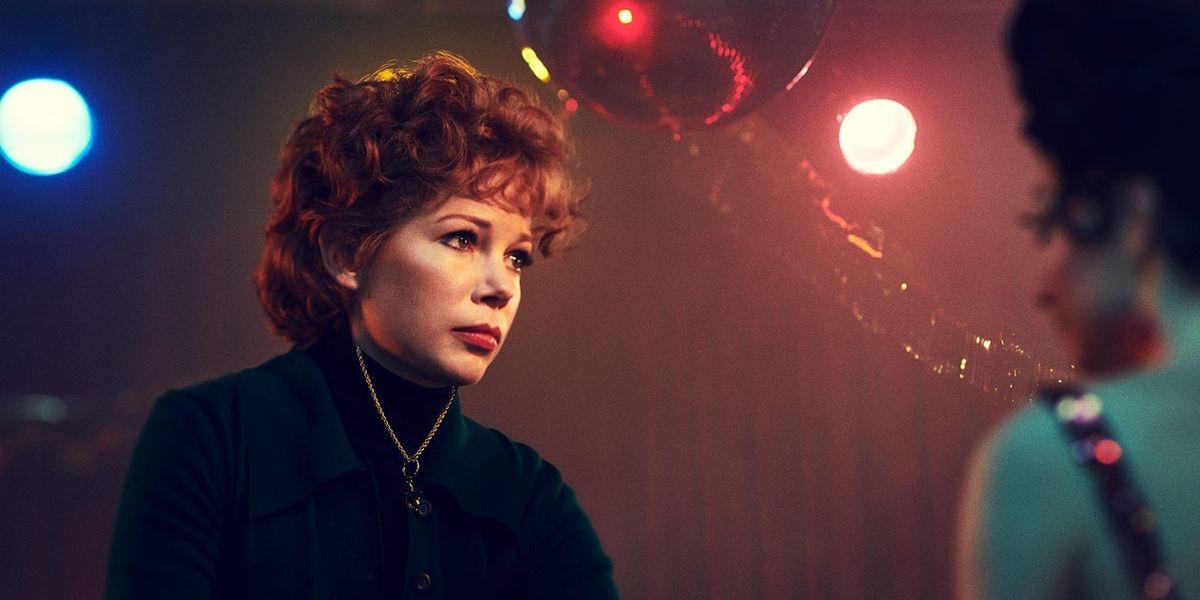 The limited FX series Fosse/Verdon explores the behind-the-scenes relationship and partnership between Bob Fosse and Gwen Verdon. Sam Rockwell plays legendary filmmaker and choreographer, Bob Fosse, while Michelle Williams tackles the role of the greatest Broadway dancer of all time, Gwen Verdon.
Article continues below advertisement
Transforming into these Broadway legends was not easy task, and four-time Oscar nominee Michelle explained her preparation for the series.
"It's a lot," the 38-year-old told Entertainment Tonight. "I mean, you start researching as soon as you get the part. There's like one good moment when you get the job and then the panic sets in and you go to work."
Tackling the role of a historical figure was not the only challenge for the actress; Michelle needed to convincingly be able to sing and dance like the Chicago star.
Article continues below advertisement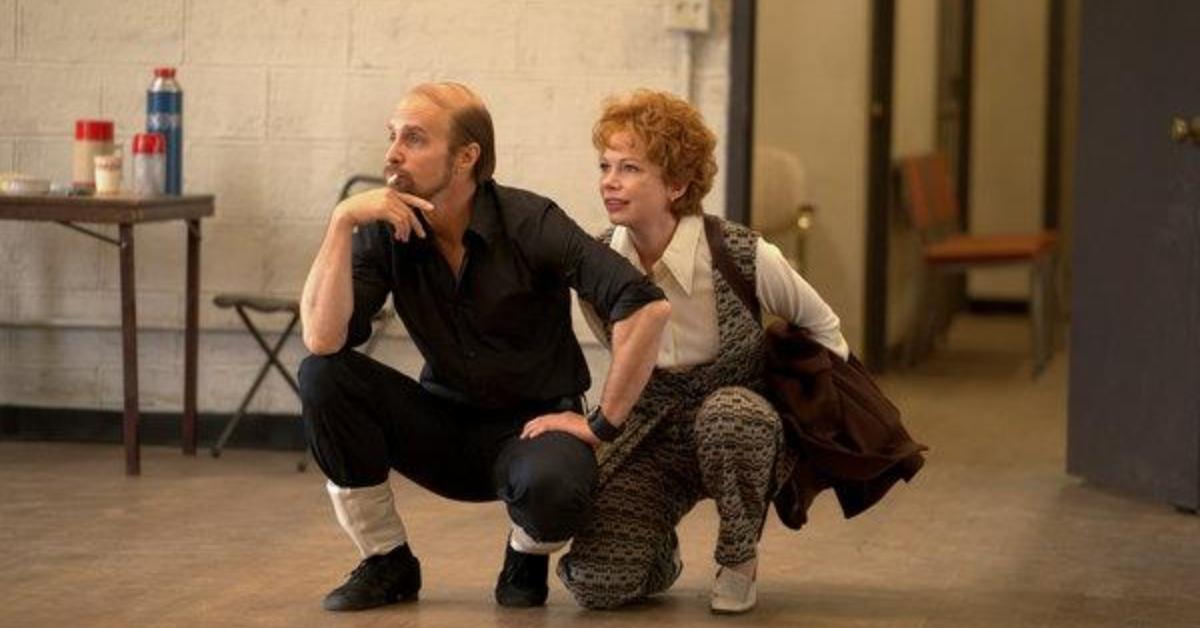 Wait, does Michelle Williams really sing in Fosse/Verdon?
Yes, and this is not the first time Michelle has been asked to sing and/or dance for a role. She's previously played the role of Sally Bowles in a stage production of Cabaret and co-starred in the musical film, The Greatest Showman.
Article continues below advertisement
Michelle revealed to Playbill that working in a Broadway production in 2014 really helped her feel secure in taking on this project, saying, "It all laid the groundwork for this job, which was one of the toughest of my life."
She continued, "The Broadway experience... I wouldn't have been able to do this without it. Nothing makes you tougher than Broadway. Nothing."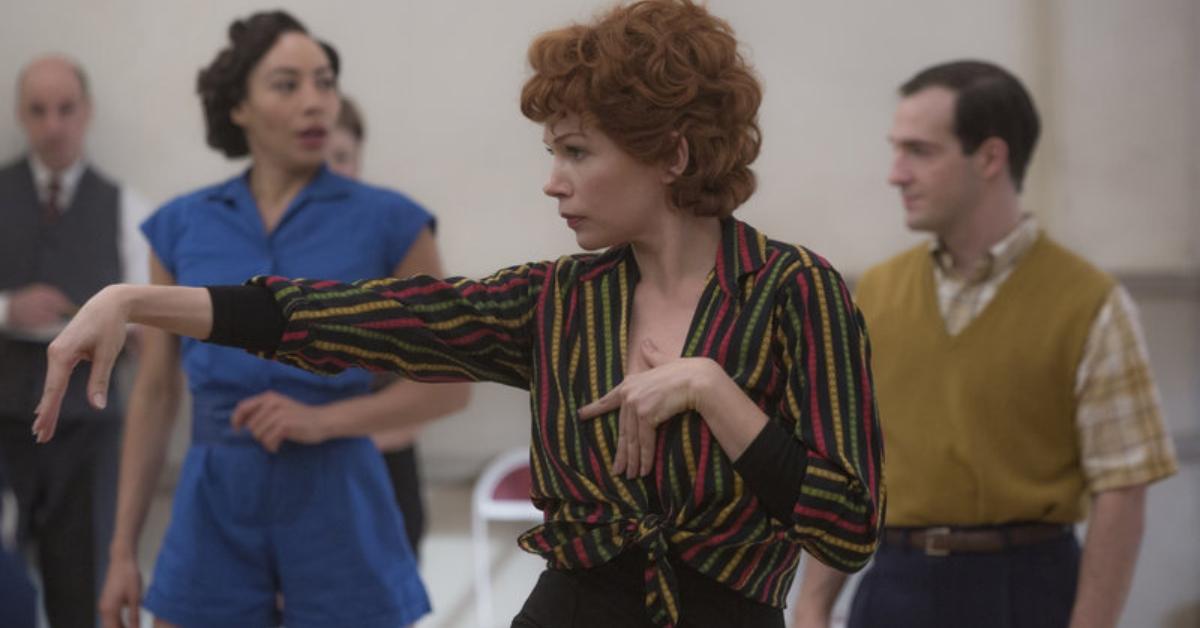 Article continues below advertisement
The series showcases the decades-long partnership between the two icons, taking audiences inside their tumultuous relationship and their individual ups and downs. With infamous performances played out on screen, Michelle is the ultimate scene stealer in the limited series.
Aside from learning to recreate Gwen's dance moves, the actress revealed that meditating also helped her get into character. "I had to become a bigger person in order to play her. I needed to expand my consciousness to be able to grasp her," she told Variety. "There was all kinds of stuff in terms of research and physical preparation and the reading and the watching and the listening and like this constant sort of studying, but I also had to grow my whole my mind."
Article continues below advertisement
In real life, Gwen Verdon had to undergo vocal-cord surgery. 
During her run of Chicago, Gwen had to step away from the Broadway show to undergo surgery to repair her vocal-cords after accidentally ingesting confetti from a loose cannon on stage. Liza Minnelli was called in as her replacement for the time being while Gwen recovered.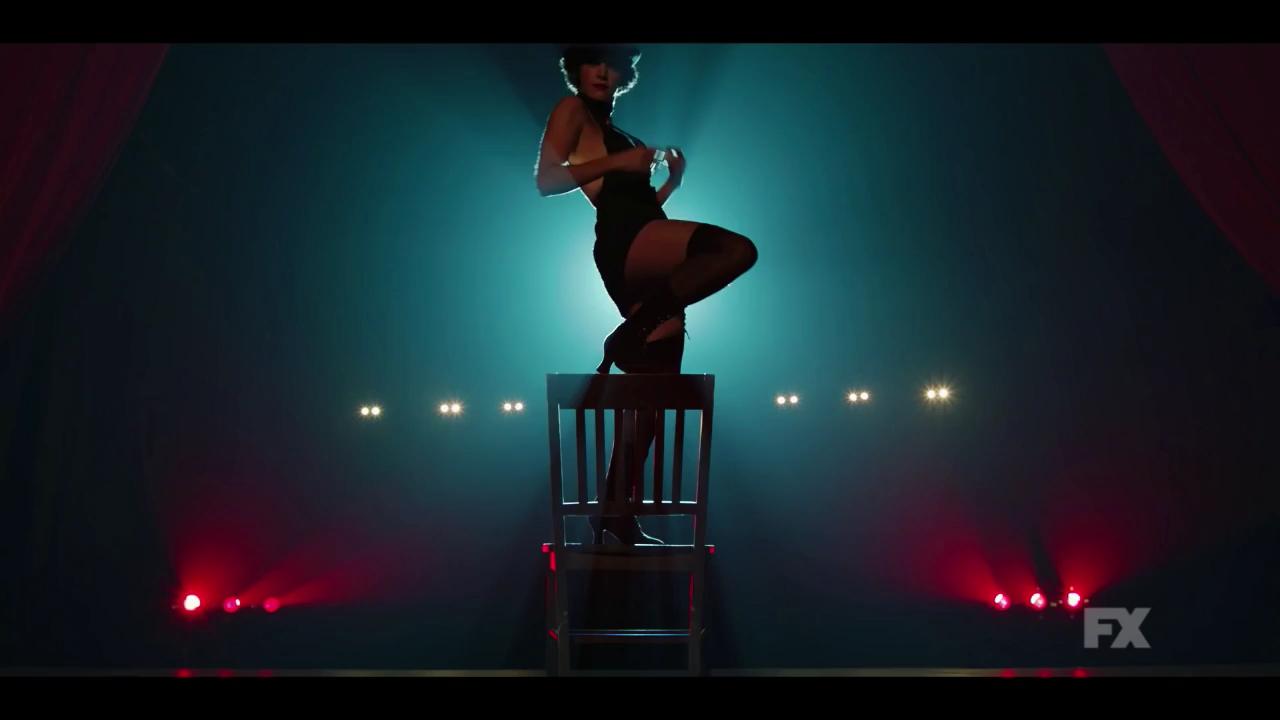 Liza went on to receive glowing reviews for her rendition of Roxie Hart in Chicago during her five-week run, which was a major blow to Gwen's ego. The standoff between the two Broadway legends is played out during Episode 7 of the FX series. And, as expected, Michelle steals the scene — and pretty much bags an Emmy nomination.
Watch Fosse/Verdon Tuesdays at 10 p.m. ET on FX.