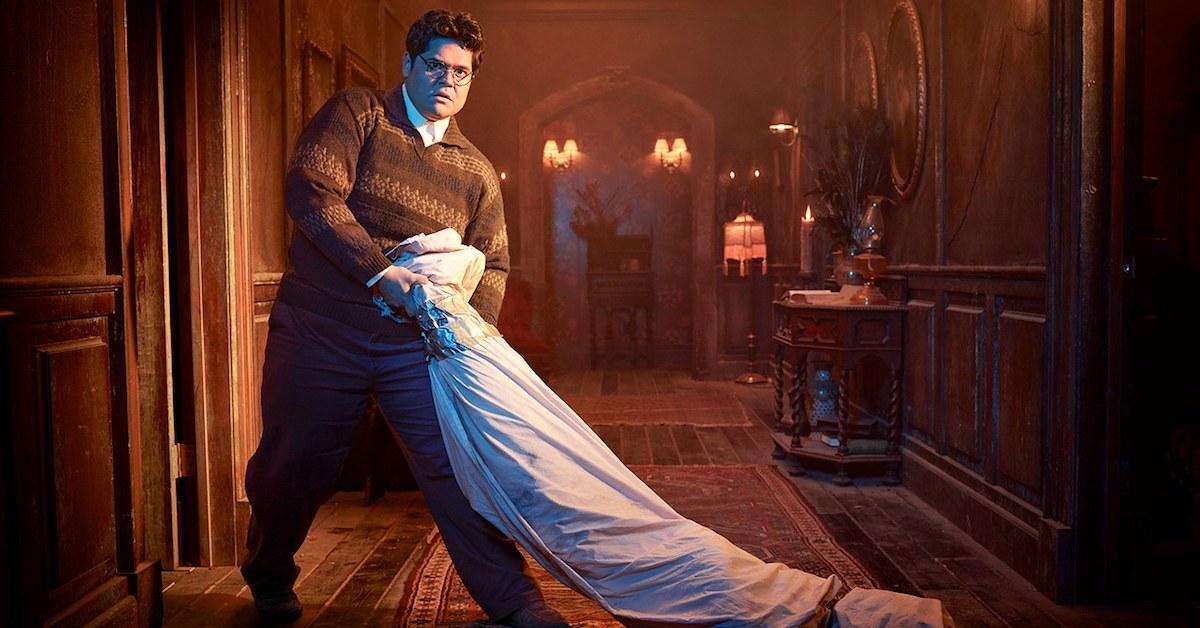 Guillermo, the Human Slave on 'What We Do in the Shadows,' Is Secretly All of Us
It's time we talk about the comedic brilliance of FX's new show, What We Do in the Shadows. The series, which is based on the 2014 film of the same name, follows a group of vampire roommates as they attempt to conquer Staten Island — need we say more?
The trio of undead — Nandor, Laszlo, and Nadja — also cohabit with Guillermo, who's referred to as Nandor's "familiar." In layman's terms: He's the vampire's servant/protector during the daylight hours. He's also our new favorite character.
Article continues below advertisement
Scroll down for a quick overview of this fascinating comedy, as well as everything you need to know about Guillermo before watching the first episode.
Who exactly is Guillermo on What We Do in the Shadows?
The faithful — and human — butler (who's played by Harvey Guillén) wants nothing more than to be a vampire like his master, Nandor. He's spent the past 10 years closing curtains to block the sunlight, securing coffin lids, and procuring an unending supply of virgin blood for his boss to snack on.
Article continues below advertisement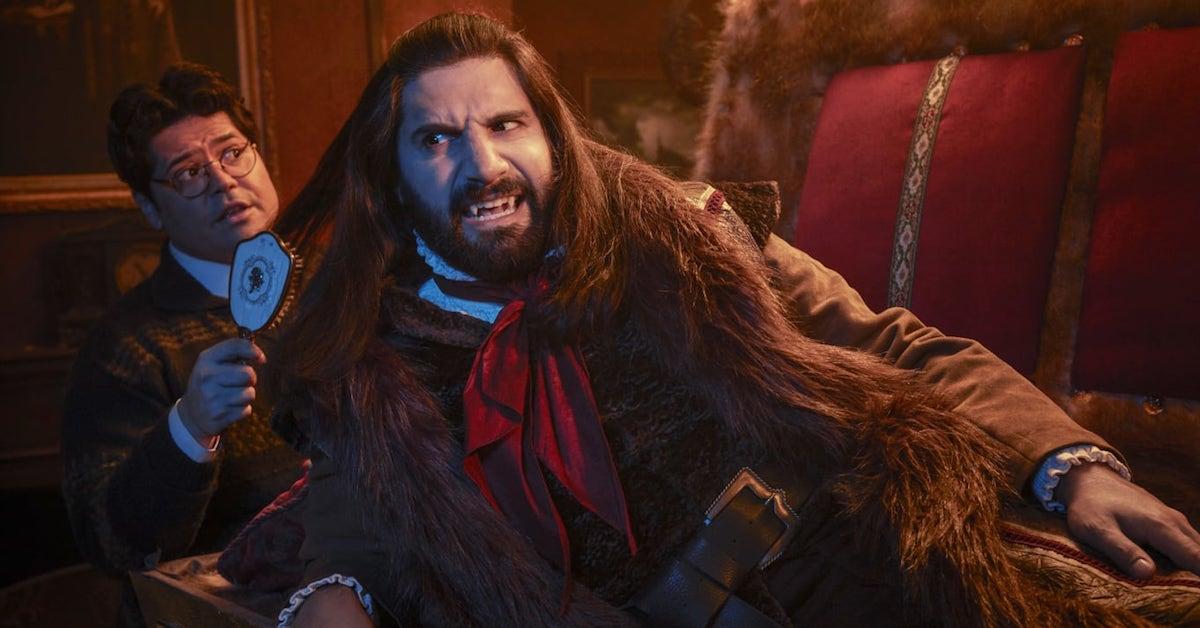 "We kind of do all the dirty work," Harvey said of his role as a human slave. "I'm not a vampire but I long to be a vampire, so I actually do whatever it takes to please my master."
The actor added, "This is not your Twilight at all. These are vampires set in Staten Island in everyday scenarios … paying for groceries, signing up for community service."
Article continues below advertisement
Though the roommates have been living in NYC for hundreds of years, an unexpected visit from their dark lord and leader reminds them why they were dumped there in the first place: to obtain total domination over the New World.
"The show is funny and silly, but it is about the sadness of eternal life," executive producer Paul Simms told The New York Times. Writer and director Taika Waititi added, "Humans are so [expletive] stupid and boring and lazy, that given the gift of immortality, you'd never get around to doing anything. You'd just put off everything.
"People that have been alive for 5,000 years, going: 'I've got forever to learn how to play violin. Why start now?' Humans, they still carry on human nature into being an undead creature. All those hang-ups stay with you."
Article continues below advertisement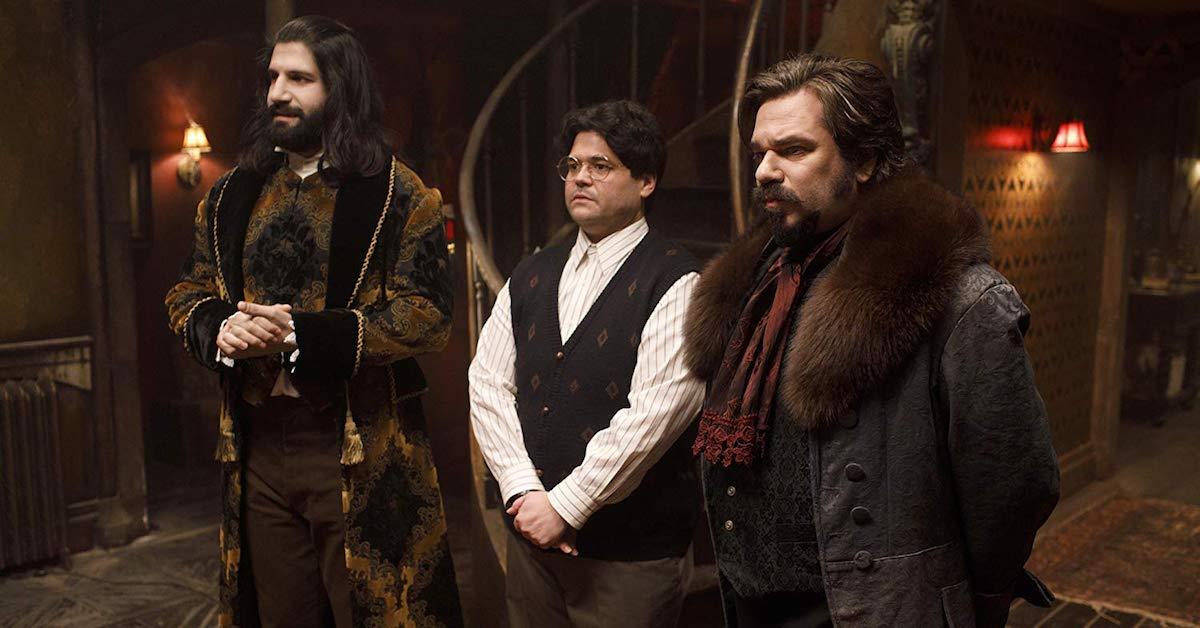 Even though these characters are outrageous, they're weirdly relatable, especially Guillermo. "I feel like [he] represents all humans," Harvey explained to SYFY WIRE.
"We all long to move up the ladder, corporate or wherever you work at. You work hard, and you pay your dues, but sometimes you don't get what you want. Unfortunately for him, and a lot of people who can relate to him, he has to find other ways of getting what he wants because you play by the book and then it doesn't pan out. So, he's going to have to do things differently."
Here's where to watch What We Do in the Shadows:
Catch new episodes of the comedy horror mockumentary on Wednesdays at 10 p.m. ET on FX. In an interview with Thrillist, Taika teased that there's plenty of fun to be had this season.
"You can watch any episode out of order, really, and still get something good from it," he revealed. "The themes of family and love and how humans would deal with immortality… all those things stretch throughout and it's all developing [as the season progresses]."