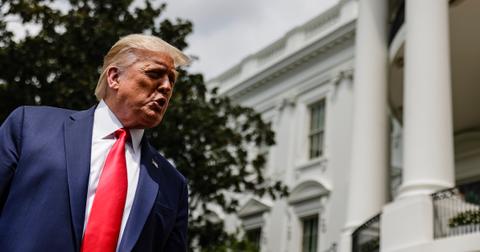 Trump Touts Executive Order on Pre-Existing Conditions; Obamacare Beat Him to It
By Michelle Stein

Updated
From the time President Donald Trump assumed his role at the White House, his administration has been outspoken about doing everything possible to repeal the Affordable Care Act — aka, "Obamacare" — which went into affect in 2010. Although the ACA isn't perfect, it did introduce a number of important protections for healthcare consumers, including a new rule involving pre-existing conditions.
Let's take a closer look at what, exactly, Obamacare did in relation to pre-existing conditions. Because President Trump's comments in August 2020 have left people scratching their heads.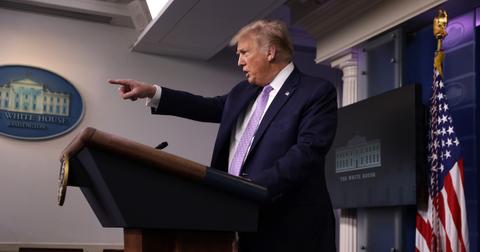 Trump said he's working on an executive order for pre-existing conditions.
On Aug. 7, President Trump held a press conference in the ballroom of his golf club in Bedminster, N.J. — and that's when he dropped the news of a potential upcoming executive order.
"Over the next two weeks I'll be pursuing a major executive order requiring health insurance companies to cover all pre-existing conditions for all customers," the POTUS said that evening without offering any further details about the plan, according to CNBC. "That's a big thing."
Does Obamacare cover pre-existing conditions?
Yes, it does.
You can probably imagine the general public's confusion when President Trump touted he was working on an executive order that would force insurance companies to cover consumers' pre-existing conditions. That's because it's literally been a thing in the U.S. for the past 10 years. In 2010, Obamacare effectively prohibited insurance companies from denying coverage to people with pre-existing conditions.
Thanks to Obamacare, we have ALREADY had coverage for preexisting conditions FOR THE PAST TEN YEARS, despite trump's repeated attempts to kill it -- during a pandemic.#ThanksObama

— BrooklynDad_Defiant! (@mmpadellan) August 8, 2020
Source: Twitter
The Trump administration has repeatedly worked to repeal Obamacare.