Patrick Mahomes II Is an Advocate for Those Suffering From Chronic Illnesses
Patrick Mahomes II is one of the best quarterbacks in professional football, but does he have diabetes or some other chronic illness?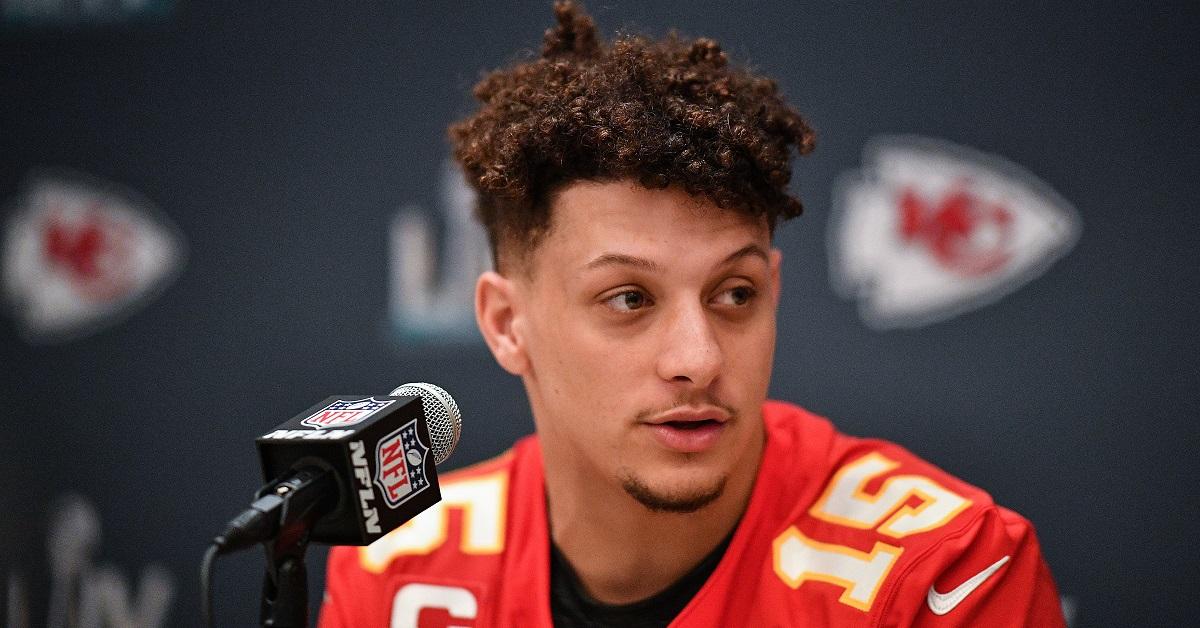 Every week, Patrick Mahomes II takes to the field and proves that he's one of the best in the league. He's already won a Super Bowl and been named the league MVP, and he's not showing any signs of slowing down. His success on the field has justifiably been the focus of most of the coverage around Patrick, but there are some who think the elite quarterback may have personal health issues.
Article continues below advertisement
Does Patrick Mahomes have diabetes?
Unless he does a very good job of hiding it, Patrick does not have diabetes. There's been no indication that he has it from interviews or the press, and the public has heard hardly anything about any form of health struggles from the young quarterback. Mahomes's talent has shone through, and it seems that there haven't been many health problems to get in his way.
Article continues below advertisement
Patrick Mahomes is a frequent napper.
Although he's perfectly healthy, Patrick has one habit that makes him somewhat unusual, even for a professional athlete.
"Patrick is the most prolific sleeper in professional sports," his trainer, Bobby Stroupe, told The Washington Post. "He gets 10 hours of sleep a night and naps all day. There's not even another species that does that, outside of lions, I think. … If sleeping was on a video game, he'd be rated 100."
Bobby thinks that Patrick's excessive sleeping was one of the reasons he healed so quickly after he dislocated his knee in a game against the Denver Broncos. Patrick was only out for two weeks with an injury that could have debilitated him for months. Although his napping may have helped him heal, some have worried that the side effects for Patrick could ultimately put him at risk for diabetes and other chronic illnesses.
Article continues below advertisement
Patrick does charity work for several illness-related causes.
Patrick has not been personally diagnosed with diabetes, but he did launch a charity designed to help children in need. The charity is not solely focused on children with diabetes or other chronic illnesses, but it has donated to a variety of causes that support kids in need. Given the size of Patrick's deal with the Kansas City Chiefs, he'll likely have plenty of opportunities to help those in need moving forward.
Article continues below advertisement
Patrick and his girlfriend recently got engaged.
Patrick also recently got engaged to his girlfriend Brittany Matthews. The two have been dating since they were in high school, and their relationship hasn't slowed down in spite of Patrick's enormous success on the field. They already live together, and they share two dogs. The two shared the news on their Instagram profiles. Patrick took advantage of his position on the Chiefs, using a private booth at Arrowhead Stadium.
"My heart is so full! I love this man so incredibly much and today was so so special!" Brittany wrote on Instagram. "Couldn't imagine this day being any more perfect."
The two met while they were attending Whitehouse High School in Whitehouse, Tex., and even attended the prom together in 2013.