'1000-lb Sisters' Star Tammy Slaton Tested Positive for COVID-19
Does Tammy Slaton have COVID-19? The '1000-lb Sisters' star has reportedly tested positive for the virus, but she is doing well. Details inside.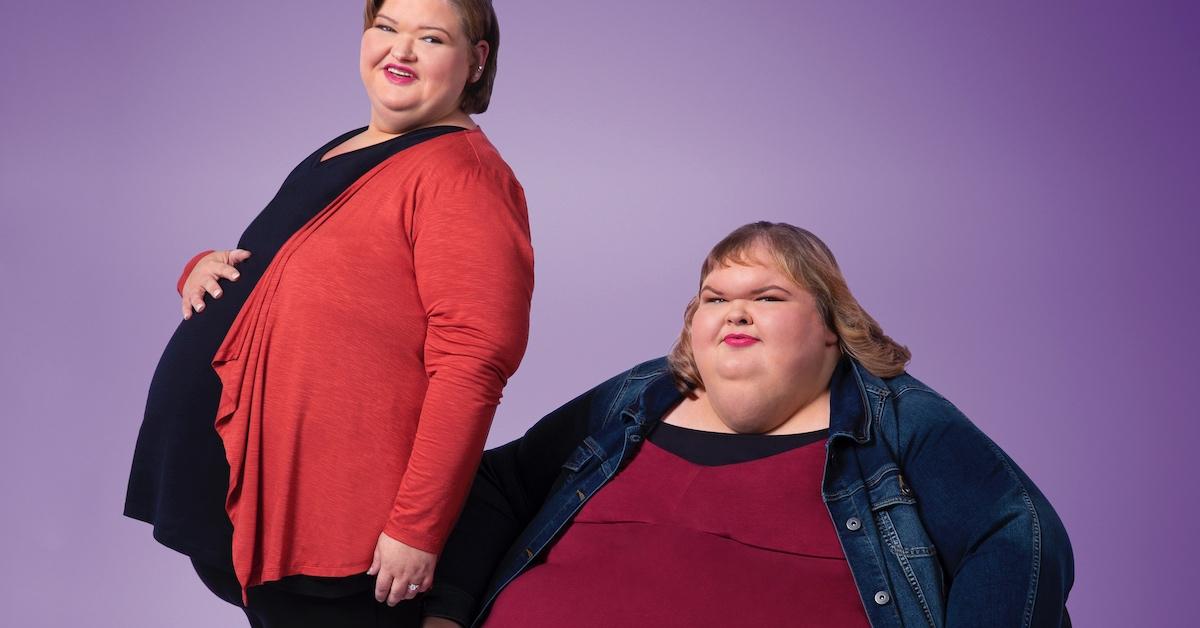 It's not breaking news that the COVID-19 pandemic has taken a toll on the world. Due to the pandemic, many shows were either halted, delayed, or canceled. And of course, that was done to protect the health and safety of cast and crew. And while some shows resumed filming after some time, it didn't stop COVID-19 from making its rounds.
Article continues below advertisement
With that said, many people have been wondering if Tammy Slaton of the TLC hit show 1000-lb Sisters has COVID-19. Since Tammy already has pre-existing health conditions that can make her susceptible to contracting the disease, it's a valid question. So, does Tammy have COVID-19? Here's everything we know.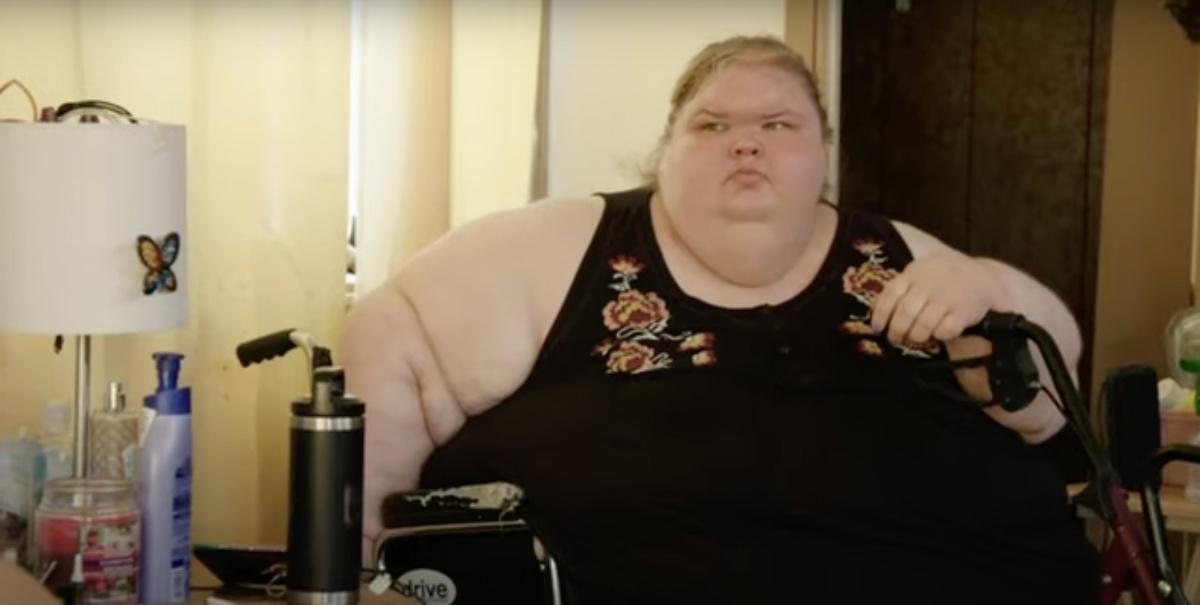 Article continues below advertisement
Tammy has recently tested positive for COVID-19.
One of the saddest things about COVID-19 is that you can take all the proper measures and still end up contracting the virus. And while it's a scary thought having to deal with a positive diagnosis, there are things you can do to help your body can bounce back.
According to SoapDirt, Tammy tested positive for COVID-19. In fact, she had to be hospitalized to prevent her health from declining.
Article continues below advertisement
In a YouTube video, Tammy got candid with fans about her condition, experiencing pneumonia, and the steps she was taking to get better.
"I was in the hospital for just about two weeks," she said. "I'm doing great. I mean yes, I'm on oxygen. That's just to keep my lungs sturdy, strength — I won't be on oxygen much longer. I was on 15 liters of oxygen and now I'm on three."
Article continues below advertisement
And while there were many fans that supported her on her journey and wished her well, others were not so kind.
She took to the app again to address naysayers about her condition.
"Some of the comments are stupid," she said. "There's people saying I wasn't in the hospital for COVID-19. I'm glad you were there. I'm glad that you know."
She continued, "So if somebody is going around saying this bulls--t they're lying to you. Don't always believe everything you read on the internet. If you have a problem with me, fine, so be it. But I'm not the one going around saying that I was sick when I wasn't."
Article continues below advertisement
Fans criticized Tammy for vaping amid COVID-19 diagnosis.
And while many people's hearts do go out to Tammy, there are some who are finding it hard to wish her well. While we all know that certain things in life happen without notice, that doesn't mean that we shouldn't take the appropriate steps to stay safe and healthy. And fans are convinced that Tammy is not doing what's best for her health.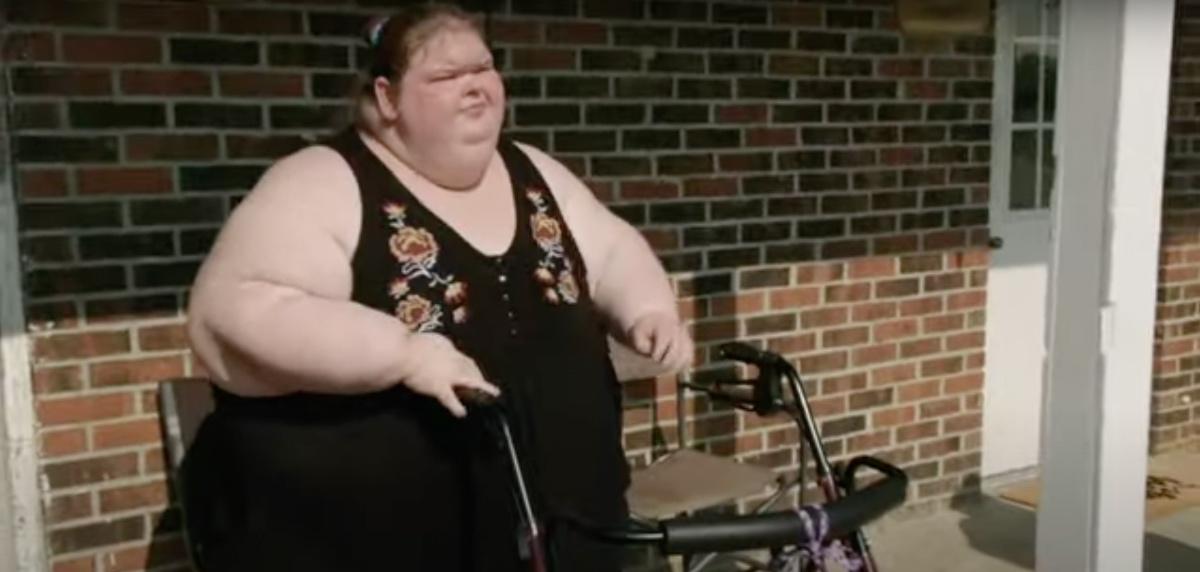 Article continues below advertisement
Fans were outraged after looking at Tammy's TikTok. While the app is all about making videos, many people feel that Tammy took things too far with one of her posts.
In a TikTok video she posted, smoke was coming out of her mouth — which led fans to believe that she was vaping. So naturally, many people quickly attacked her in the comments for the video.
"You can barely walk, why are you smoking?" one fan says.
"Girl you have an OXYGEN TANK AND ARE SMOKING ON TIKTOK FOR VIEWS. It's never worth your life sis," another fan commented.
Article continues below advertisement
Despite the backlash she received from fans, Tammy has not responded to the talk. However, in her recent TikTok videos, she has been spotted wearing her oxygen tank.
Article continues below advertisement
With all the controversy aside, it's important for everyone to keep themselves safe and quarantined. COVID-19 is a serious virus that has proven to be fatal.
The best way to prevent contracting or spreading coronavirus is with thorough hand washing, social distancing, and wearing a mask or cloth facial covering. If you feel you may be experiencing symptoms of coronavirus, which include persistent cough (usually dry), fever, shortness of breath, and fatigue, please call your doctor before going to get tested. For comprehensive resources and updates, visit the CDC website. If you are experiencing anxiety about the virus, seek out mental health support from your provider or visit NAMI.org.