Woman Finds Dog's Ashes in Box at Goodwill, Buys It to Honor Pet's Memory
A thrift store shopper said that they came across a dog's ashes in a box for sale. They purchased them to honor the pet's memory.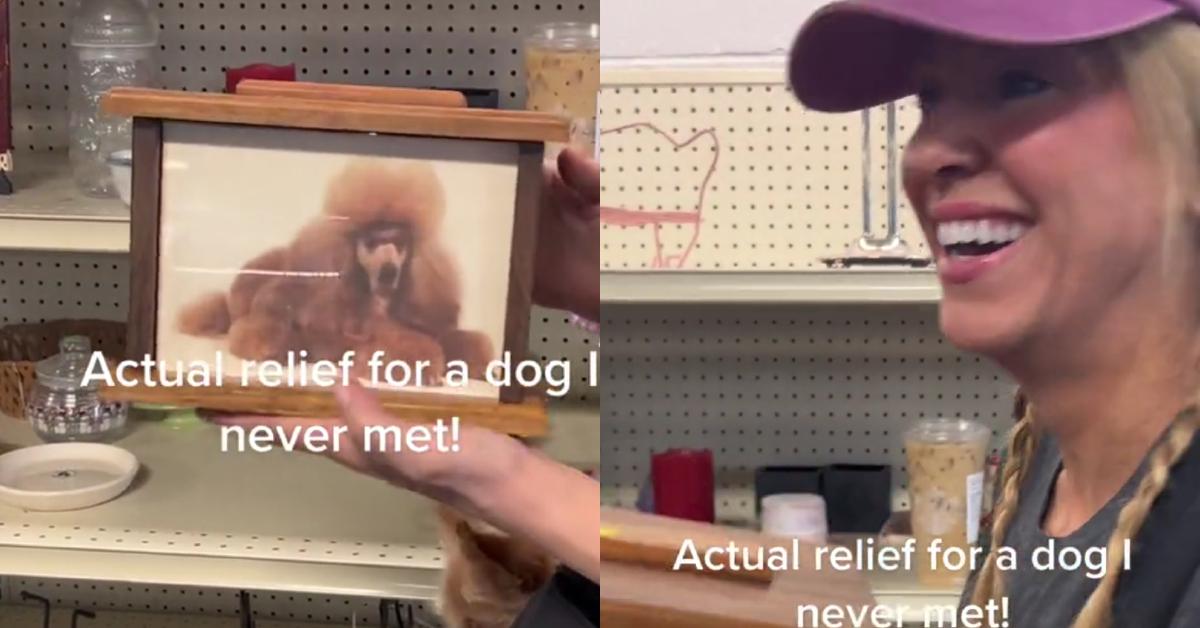 Usually, people shop at Goodwill stores in an attempt to try and find some cool items that they can't get anywhere else, or bargains of the century.
Article continues below advertisement
However, there have been a number of thrifters who've been shocked at some of the price tags they've been coming across while on the prowl for cool finds. Like one social media user who found a Habitat for Humanity store putting up items under "insane" prices, or another shopper who caught an antique store upcharging an $8.99 Goodwill brass swan.
One TikToker recently found something at a thrift store that can certainly be defined as a unique product, but wouldn't be considered a "find" by any means: the ashes of someone's beloved pet.
Article continues below advertisement
TikToker Shampooches (@shampoochespetgrooming) posted a viral clip of a recent venture to a thrift store where they made they find. They write in a text overlay of the video: "To my horror I realized someone had left their dog's ASHES at Goodwill!"
Article continues below advertisement
They continued to talk about the experience in a caption for the video: "I love thrifting but this find stopped me in my tracks! Who donates their dogs ashes!"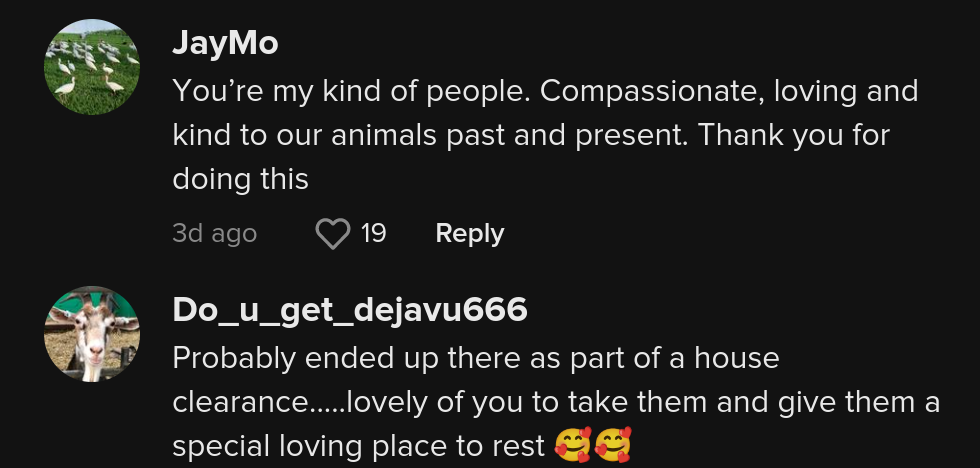 Article continues below advertisement
Shampooches went on to say that they took the ashes out of the thrift store to find a home for the dog, who is named Miss Glamazon.
"I initially left her behind but we got up early and went back to get her first thing in the morning. Her name is now Miss Glamazon and she has a home now and her spirit will be among lots of dogs every day now!" they said.
Article continues below advertisement

There were a number of TikTokers who didn't believe that the ashes were intentionally donated by the owner of the pet and speculated that the case was just a part of their belongings that were donated after they had passed away.
Article continues below advertisement
"It may not have been on purpose. Maybe the person died and had no family and someone donated all belongings," one commenter wrote.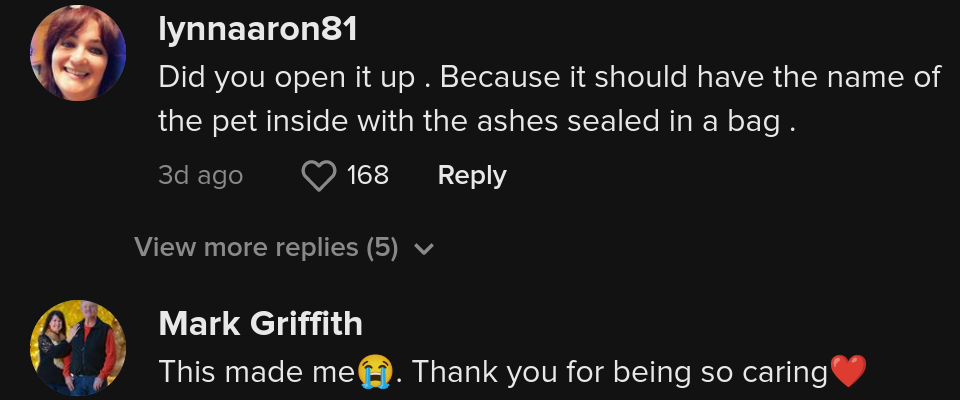 Article continues below advertisement
Another said, "Oh my god me sitting here crying over a dog I don't know thank you so much for bringing her home"
Someone else thought that Shampooches finding the ashes was a case of kismet.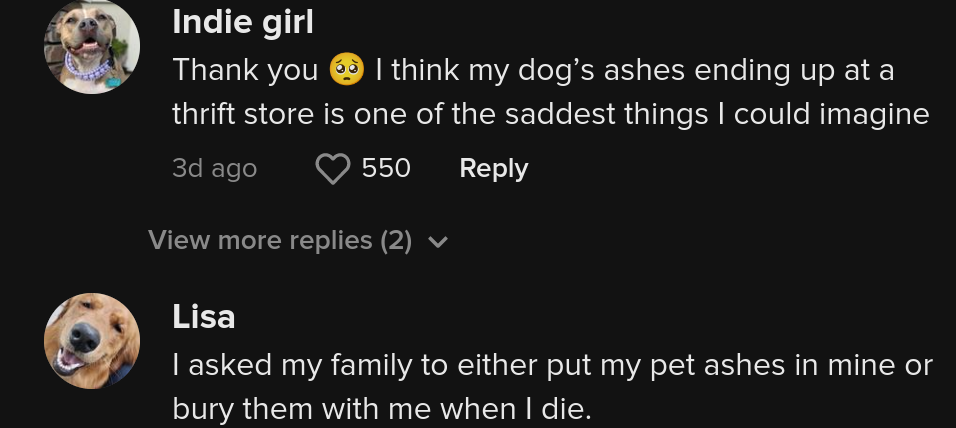 Article continues below advertisement
"She was waiting for you! Thank you for honoring this sweet girl. You know someone loved her once upon a time."
There were other folks in the comments who applauded Shampooches for the way that they handled the situation and honored a pet that she didn't even know in life.

Article continues below advertisement
"The dog's owner may have passed away. So wonderful that you care enough to honor this pet."
This isn't the first time someone has found the ashes of a dearly departed loved on in a thrift store.
Newsweek reported in April of 2023 that TikTok user Josie Chase came across the urn for only $3.99, and it contained the ashes of someone. She also purchased the ashes in an attempt to find its original owner. Failing that, she said that she was planning on spreading the ashes in order to honor the deceased.