Doja Cat Tells Fans She "Can't Wait to F---ing Disappear" in Heated Twitter Rant
Is Doja Cat quitting music? Here's why fans are speculating that the hitmaker may be retiring.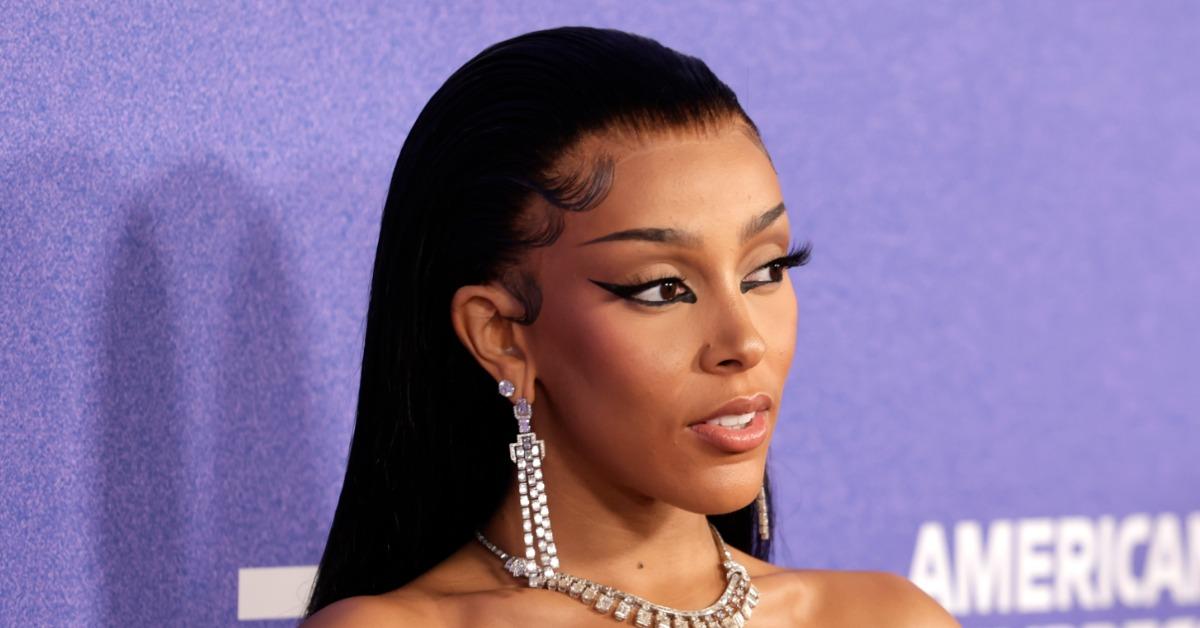 If there's one thing that Doja Cat does, it's always keep her fans on their toes. Whether it be through her hilarious public appearances, social media posts, or just her general presence in pop culture, Doja certainly knows how to keep fans interested. However, her most recent Twitter rant seems to have been a complete 180 from her normal demeanor and may even indicate that she is considering quitting music.
Article continues below advertisement
So, is Doja actually planning on quitting music? Furthermore, what's her beef with her fans in Paraguay and how does it relate to her quitting the biz? Keep reading to find out.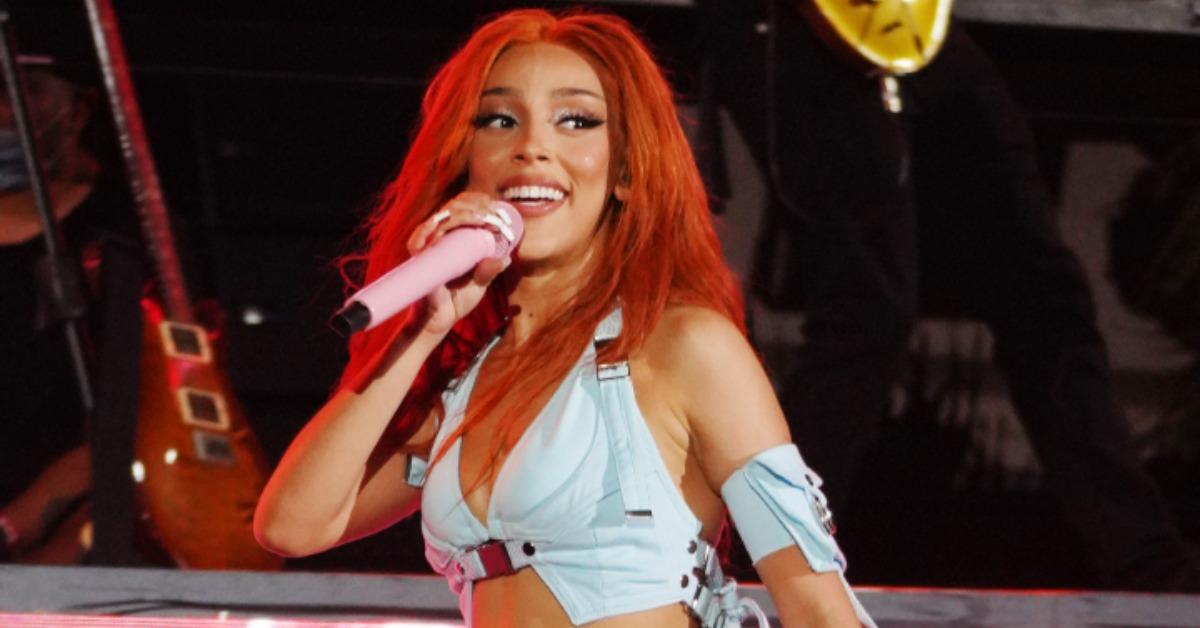 Article continues below advertisement
Is Doja Cat actually quitting music?
Fans are worried that Doja may be prematurely ending her musical career after a series of erratic tweets posted by the star in the early hours of March 25, 2022. In her posts, Doja told her followers that she's over the music industry and looking for a way out.
"It's gone and I don't give a f--k anymore I f---in quit I can't wait to f---ing disappear and I don't need you to believe in me anymore. Everything is dead to me, music is dead, and I'm a f---ing fool for ever thinking I was made for this this is a f---ing nightmare unfollow me," the star tweeted.
Article continues below advertisement
In a subsequent tweet, Doja doubled down, saying, "This s--t ain't for me so I'm out. Y'all take care." She has not provided any subsequent clarification on the circumstances that led to her tweets or whether she is actually retiring.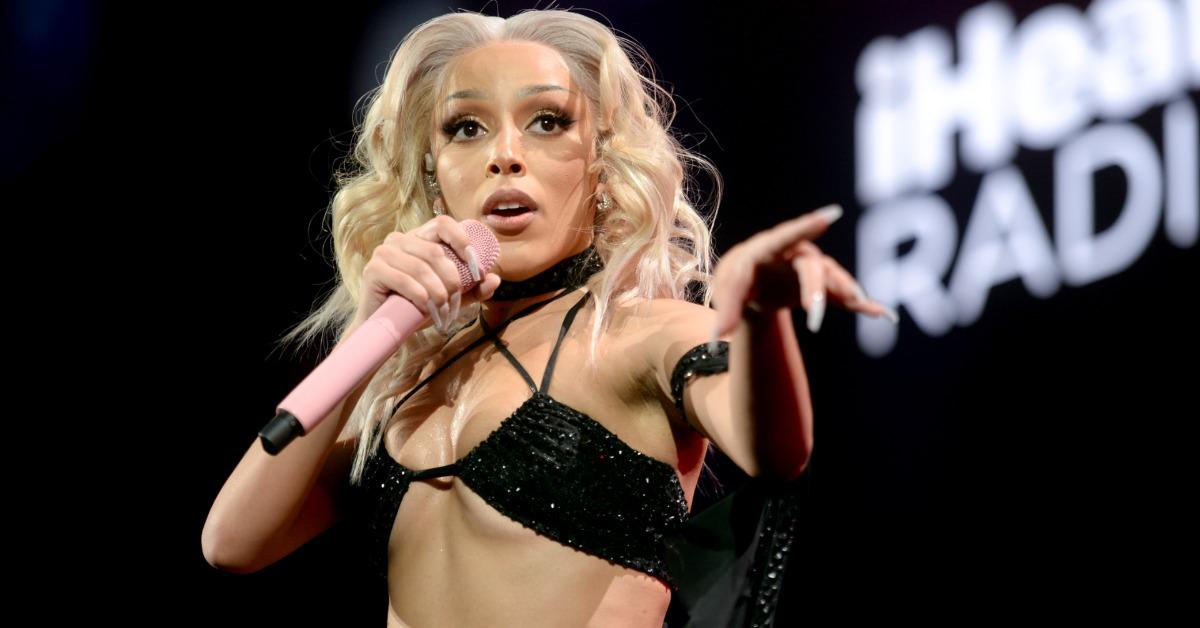 Article continues below advertisement
Why is Doja Cat quitting music? It has to do with a canceled show in Paraguay.
Doja's been having a tough time with her live performances in South America. First, her set at Asuncionico Festival 2022 in Paraguay was canceled due to inclement weather. Then, she had a mediocre performance at Lollapalooza in Brazil, for which she apologized to fans, admitting that the show wasn't "good enough" and promising to do better.
However, Rolling Stone reports that Doja's Paraguayan fans weren't pleased that the "Say So" singer never tweeted them about her canceled performance in their country. The backlash against Doja started when the singer tweeted about leaving her hotel in Paraguay and "there wasn't one person outside the hotel waiting for me. Let that sink in." She also shared, "I regret spending all the time I did getting ready that day for the show I've been busting my a-- every day to put on for you but god bless."
Article continues below advertisement
Fans shot back saying that when they had spent the entire previous day outside her hotel, "You never came out or said a word," they wrote. "And you think we would go again the next day?"
Doja didn't appear apologetic in the face of angry fans and instead expressed her own frustrations by changing her Twitter name to "I quit." Her signature unfiltered wit was also on display when she responded to a tweet calling her Paraguay's No. 1 enemy by simply saying, "I'm not sorry."
When another fan quoted that response and told her that she can't win against Paraguayans, Doja clapped back again and said, "I moved on I'm just gonna let everybody be mad."
Earlier this month, Doja was announced as being a part of The Weeknd's After Hours Till Dawn tour, so it's highly unlikely that she's going to quit music any time soon. In the meantime, it doesn't seem as though the singer's going to be losing sleep over angry fans on Twitter.