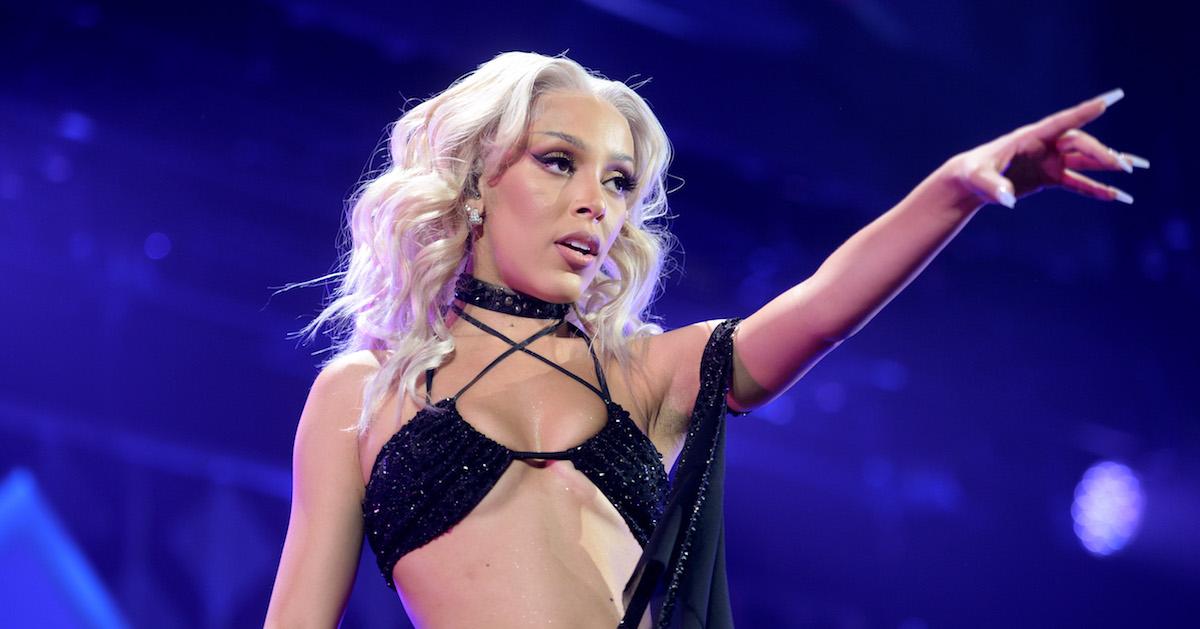 Here's What You Should Know About Doja Cat's Dating History, From Johnny Utah to Joji
A lot of people are interested in the personal life of Doja Cat after she splashed onto the music scene in such a major way. Her first song "Mooo!" premiered in 2018, and since then she's been doing really well for herself in the music industry.
Article continues below advertisement
This is probably why so many people are curious to know who she's dating at the moment. Here's what you should know about Doja's dating history and the latest rumors about her and Joji (aka George Kusunoki Miller).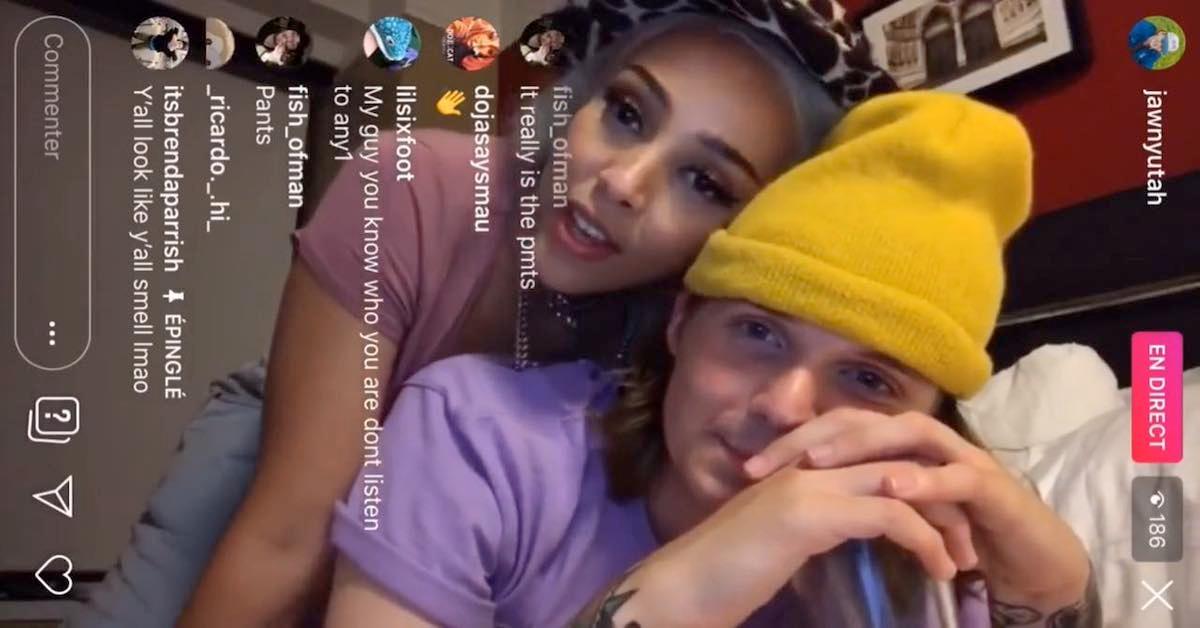 Article continues below advertisement
Here's a breakdown of Doja Cat's dating history — including rumors.
The only public relationship Doja Cat's had since becoming famous is the one she shared with Johnny Utah. He's also known as JAWNY, and just like Doja, he's also a musician. The two linked up in 2019 for the first time and stayed together until February 2020. They described the start of their relationship in an adorable Instagram live video that's now been saved as a permanent YouTube archived clip.
It turns out they were flirting via their Instagram comment sections until finally sliding into each other's DMs. Doja revealed she wasn't a big fan of JAWNY's song "Honey Pie" at first, but she did like the way he moved. Instagram flirtations resulted in a real-life relationship, but unfortunately, it didn't last very long. Doja went on Instagram live to discuss the breakup with her fans and followers after it all fell apart.
Article continues below advertisement
She revealed that there wasn't any drama or weirdness going on between them and that they still remained on good terms with each other post-split. After that, rumors about Doja and French Montana sparked in October 2020. The reason why? They were spotted getting cozy on a boat together, but it turns out rumors of a fling were completely false from the jump. Doja revealed they were collaborating on a song together and spending time in such close proximity for business purposes only.
Article continues below advertisement
After Doja was featured in an episode of Lil Dicky's hit show Dave, fans began wondering if they were romantically linked in real life too. They might have portrayed potential love interests in an episode of the second season of the show, but it turns out they're really nothing more than platonic friends.
Article continues below advertisement
Did Doja Cat date Bree Runway?
By the summer of 2021, all talks of Doja reconciling with JAWNY disappeared, and all gossip about Doja dating Lil Dicky vanished — but rumors about her and a fellow female rapper Bree Runway started making the rounds. Doja and Bree were spotted hanging out together at a party hosted by Drake, causing the Internet to go into a frenzy.
They posted a bunch of cute pictures together online, but it's truly the captions that led everyone to believe something romantic was going on. Bree posted, "You know I'm crazy about my woman! Love you, Doja Cat. Best night ever." Doja posted, "I have a girlfriend and I'm going public: Bree Runway," with a smirking face emoji. However, the rumors were never addressed further, and speculation about their supposed relationship died down pretty quickly.
Article continues below advertisement
In February 2022, Doja Cat sparked dating rumors with Joji.
Doja Cat first took a liking toward musician and YouTube comedian Joji back in 2015, according to a Redditor named rajmahchawal. In February 2022, Doja abruptly ended an Instagram Live after a mystery man accidentally walked in on her mid-recording. Fans have been trying to identify him by his voice, and many fans believe this mystery man to be Joji himself.
He and Doja will both perform at the 2022 Coachella Valley Music and Arts Festival. The rumors have yet to be confirmed, and the two haven't been spotted out publicly, but we think they would make a pretty cute couple.
He and Doja will both perform at the 2022 Coachella Valley Music and Arts Festival. The rumors are yet to be confirmed.