Doja Cat Might Be Newly Single After Breaking Up With This Singer
Who is Doja Cat's boyfriend? The singer's song "Say So" went viral on YouTube and TikTok. Find out about her personal life, and her controversy.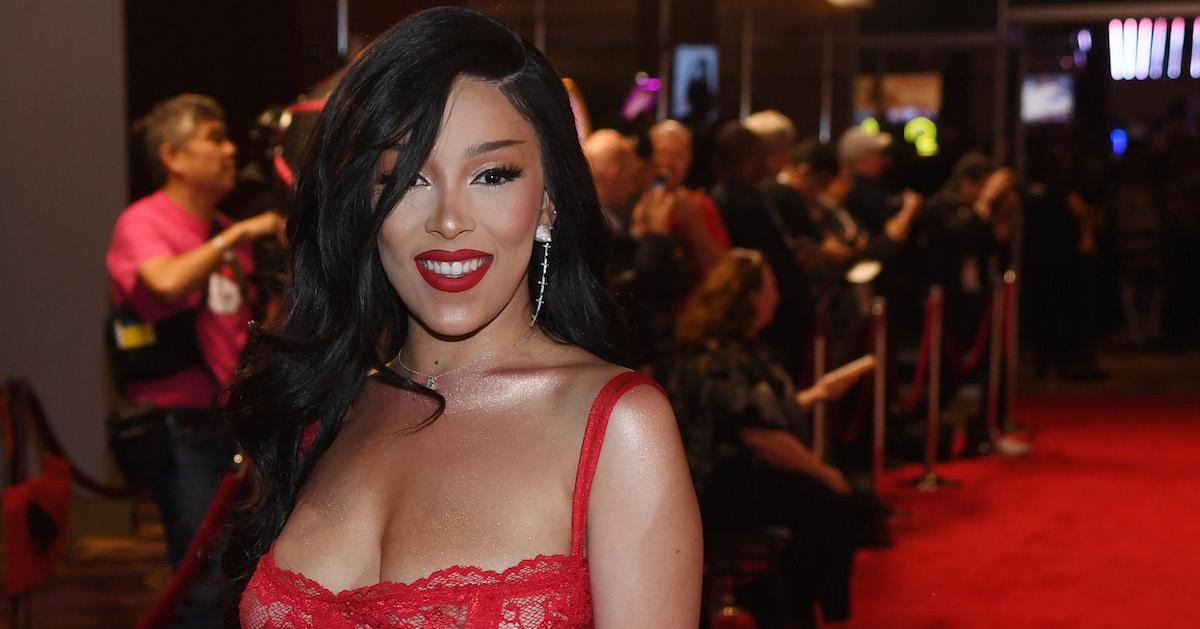 If you haven't yet heard the name Doja Cat (birth name Amala Ratna Zandile Dlamini), you soon will as many are saying that she's 2020's Lil Nas X. With the release of her song "Say So" and its subsequent popularity on the video app TikTok, Doja Cat is proving that 2020 is her year. The songstress's latest release became part of a viral dance challenge on TikTok, which essentially means that it was playing on millions of screens and getting in the heads of its users.
Article continues below advertisement
The 24-year-old's song is climbing the charts because of the app, just like Lil Nas X did in 2019 with his smash hit "Old Town Road." Doja Cat even got in on the fun with the release of the '70s-themed music video for "Say So," which included Haley Sharpe, the TikTok star who created the dance challenge. With her eccentric style, raunchy outfits, and catchy lyrics, fans are dying to know just who she is.
Who is Doja Cat's boyfriend? Read on to find out about the online sensation's personal life.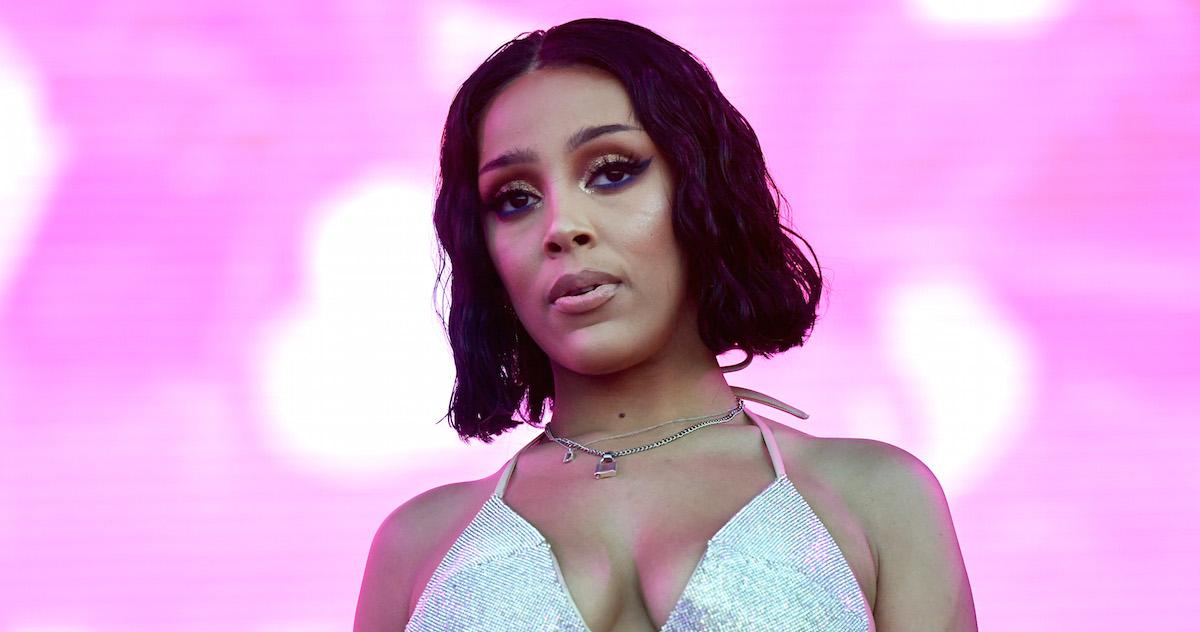 Article continues below advertisement
Who is Doja Cat's boyfriend? Her relationship status reportedly just changed.
Before Doja Cat's career transitioned from a social media singer to a full blown viral artist, she dated 23-year-old Indie artist Johnny Utah (who also goes by JAWNY). The pair met in 2019, and they discussed how they first began talking in an Instagram live that was subsequently posted on Reddit once it disappeared.
Johnny said that Doja first noticed Johnny and his music on YouTube.
"I found his music video for 'Honeypie' and I didn't like the song," Doja Cat said about her first impression of Johnny.
"She hated it. She hates the song. She didn't like the song at all," Johnny continued.
Article continues below advertisement
"But I liked the way you moved," Doja said. "I don't know. It was your pants. I was like 'oh, I like your pants. I went to his YouTube video and [then] commented on his Instagram and I was like, 'I love you baby.'"
Doja explained that Johnny commented on one of her Instagrams too, which was the beginning of their relationship. He put notifications on so that he would be alerted the next time Doja posted a photo, and he planned to post a funny comment to grab her attention.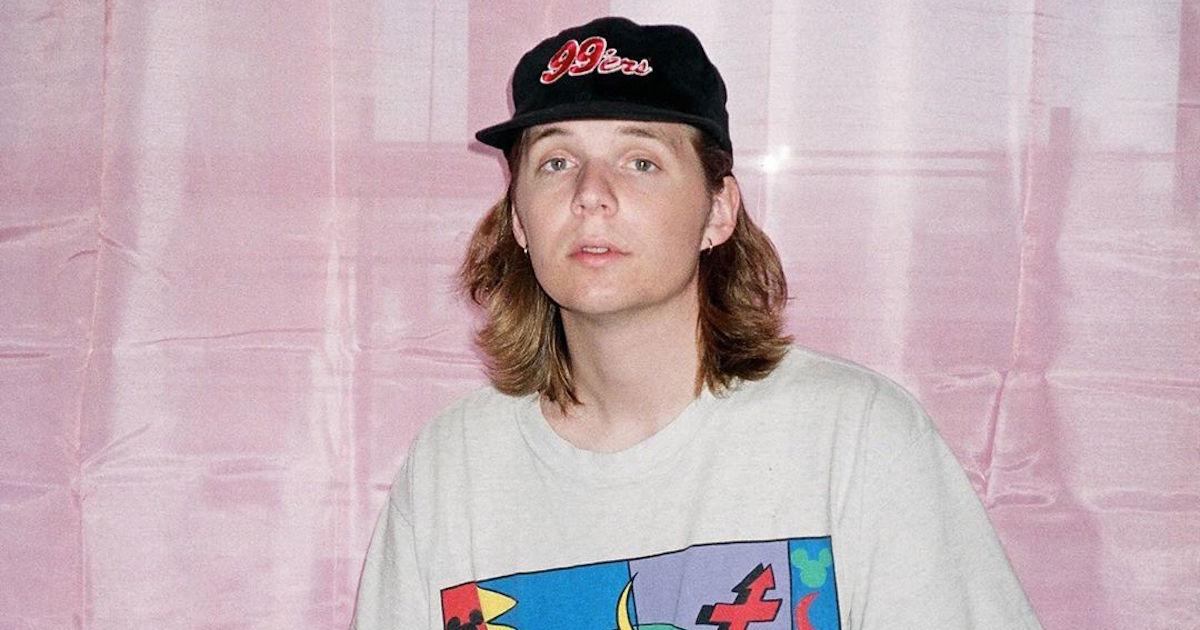 Article continues below advertisement
Johnny wrote, 'Hey girl, I just showed this pic to my little cousin and I told him that we're together. Don't make me look like a liar now. He looks up to me."
The comment got more than a thousand likes, and Doja then began talking to Johnny. While the pair had a very modern beginning of their romance, things have fizzled out and the pair has apparently broken up.
Doja Cat seems to be single now.
According to PopBuzz, Doja Cat confirmed her breakup with Johnny Utah in February 2020 in an Instagram live video. She said that she doesn't keep tabs on her ex on social media, but that the two are on good terms.
"Everything is ok," she allegedly said in the video. I unfollowed my ex-boyfriend and everything is okay. We have been cool. Nothing weird going on. No drama, or weird s--t going on. S--t just didn't work out."
Doja's career is quickly taking off, so it's not too surprising that she is single. Plus, it may be for the best, considering the fact that she didn't like her former beau's musical style anyway.