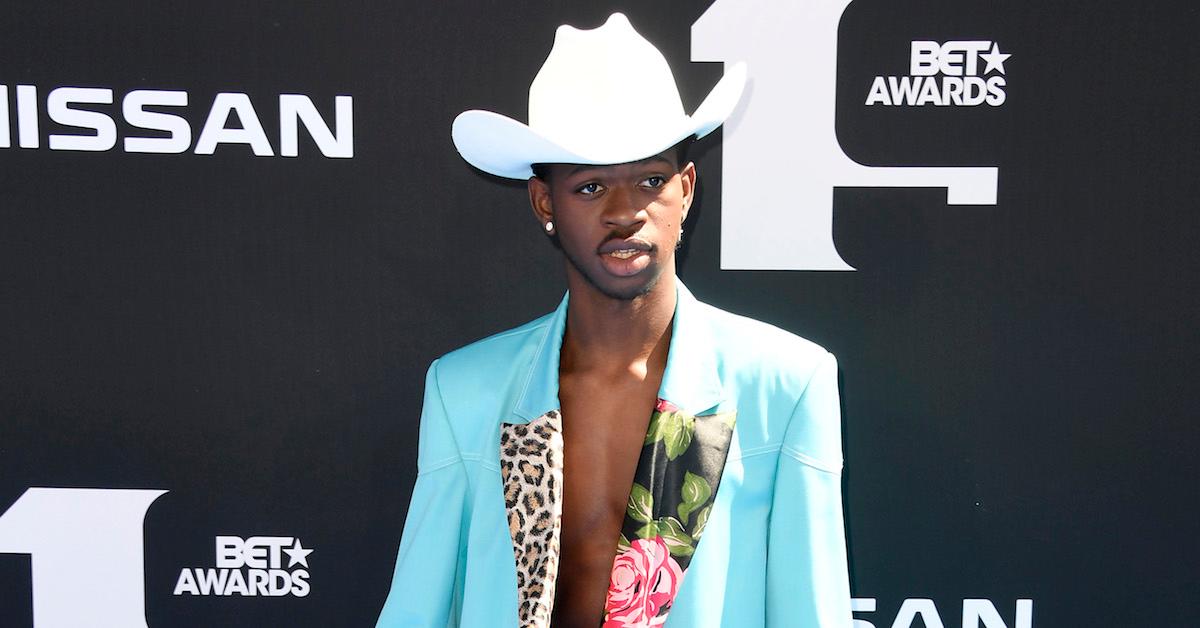 Is Lil Nas X Canceled? Rapper Accused of Writing Islamophobic Tweets
Is Lil Nas X canceled? That's what a subsection of Twitter would like to see happen after starting the viral hashtag #LilNasXIsOverParty a few hours before the 2019 BET Awards began on June 23.
The rapper, who performed his hit song "Old Town Road" with Billy Ray Cyrus at the ceremony, has been accused of making Islamophobic remarks through an old Twitter account. Here's what we know about the controversy.
Article continues below advertisement
Why is Lil Nas X canceled?
On Sunday, disturbing tweets written in 2017 from a Nicki Minaj fan account (@nasmaraj) started surfacing because of Lil Nas X's alleged connection to them. Apparently, the 20-year-old had been the admin of @nasmaraj before Twitter suspended the page.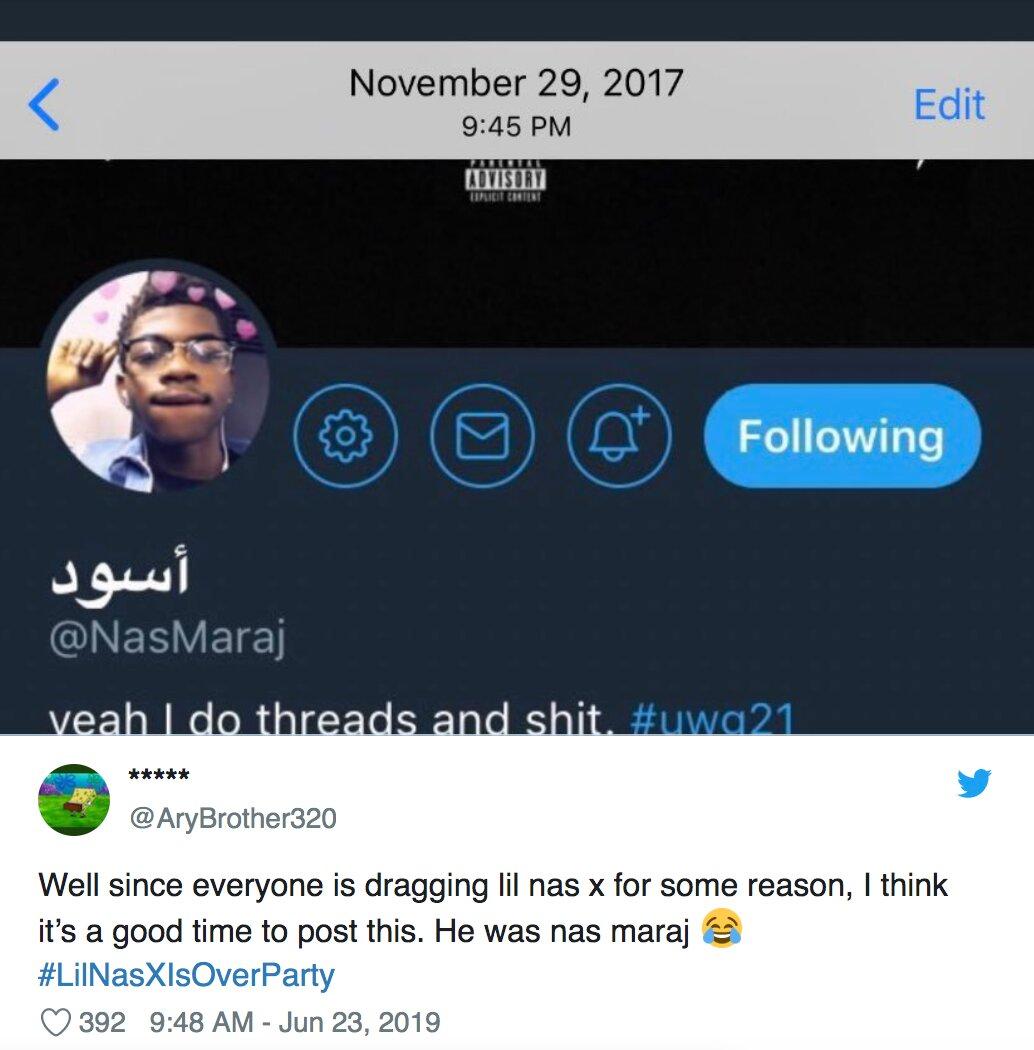 Article continues below advertisement
Back in April, New York Magazine's Intelligencer reported that several music publications "have seemingly been strong-armed into not mentioning Lil Nas X's online past" by his media team.
For example, an update on Hot New Hip Hop stated that "Lil Nas X's team has reached out to us to confirm that the Lil Nas X did not run a Nicki Minaj fanpage, despite Billboard's initial reports." However, Intelligencer remains unconvinced.
One of the problematic tweets reads, "Ariana Grande stans that are Islamic are such a self-drag. Your deadass 'religion' killed multiple kids for media attention."
Another says, "Stop pretending there is no correlation between violence & islam. The quran has several verses that say KILL! #YouAintNoMuslimBruv."
Article continues below advertisement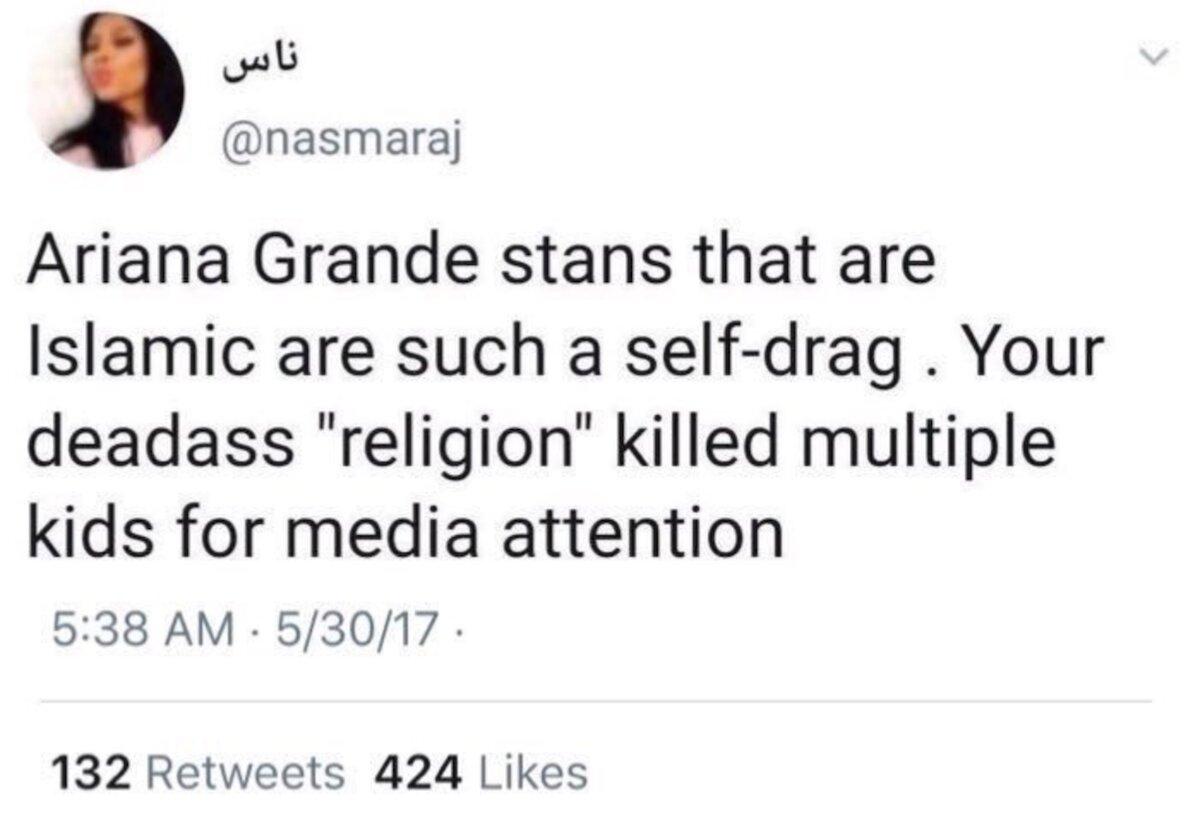 Lil Nas X first addressed his alleged involvement with the account in an April 10 interview with NPR. "It's like a big misunderstanding and it's not one that I even want to give the time, because I'm never putting someone as the face of my career," he explained.
"I know even more things are being made up and they're gonna be out there," he added. "It is disappointing when a big blog will post something without me talking about it but, I mean, it happens."
Article continues below advertisement
Fans continued to argue about the validity of the reports, with one follower arguing that, regardless of the truth, Lil Nas X is a changed man. The individual, who goes by @X2isMe on Twitter, pointed to a May 20 tweet from the artist as proof.
"I deserve any hate that comes my way for all the hate I used to spread if I'm being honest," Lil Nas X wrote in the screenshotted message, which appears to have since been deleted. "Just happy I'm not that person no more [sic]."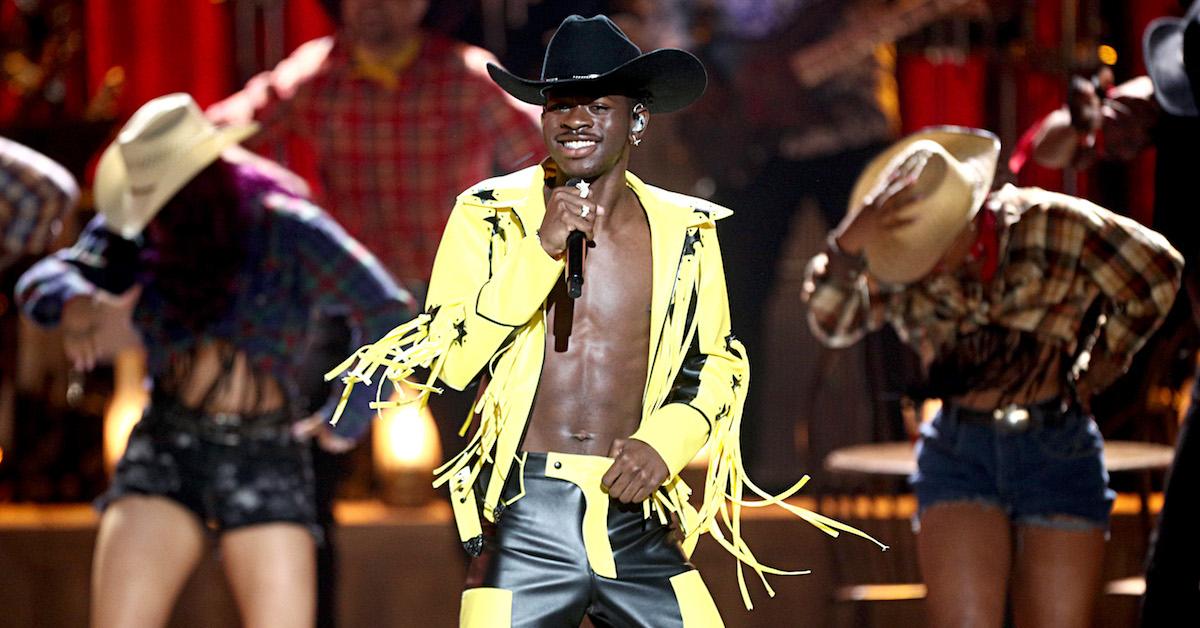 Article continues below advertisement
Lil Nas X joked about being "canceled" before the 2019 BET Awards.
The Georgia native, whose current Twitter handle is @LilNasX, acknowledged the trending hashtag before he took the stage that evening. Next to a video of a deformed and rather creepy-looking Shrek dancing, he wrote, "me at the lil nas x is over party."
He also commented "me after getting cancelled" alongside a short clip of Squidward from SpongeBob SquarePants sitting in a box, asking for money.
Despite the drama stewing on Twitter, Lil Nas X had the entire BET audience on its feet during his performance of "Old Town Road." We have a feeling he's not going anywhere anytime soon.