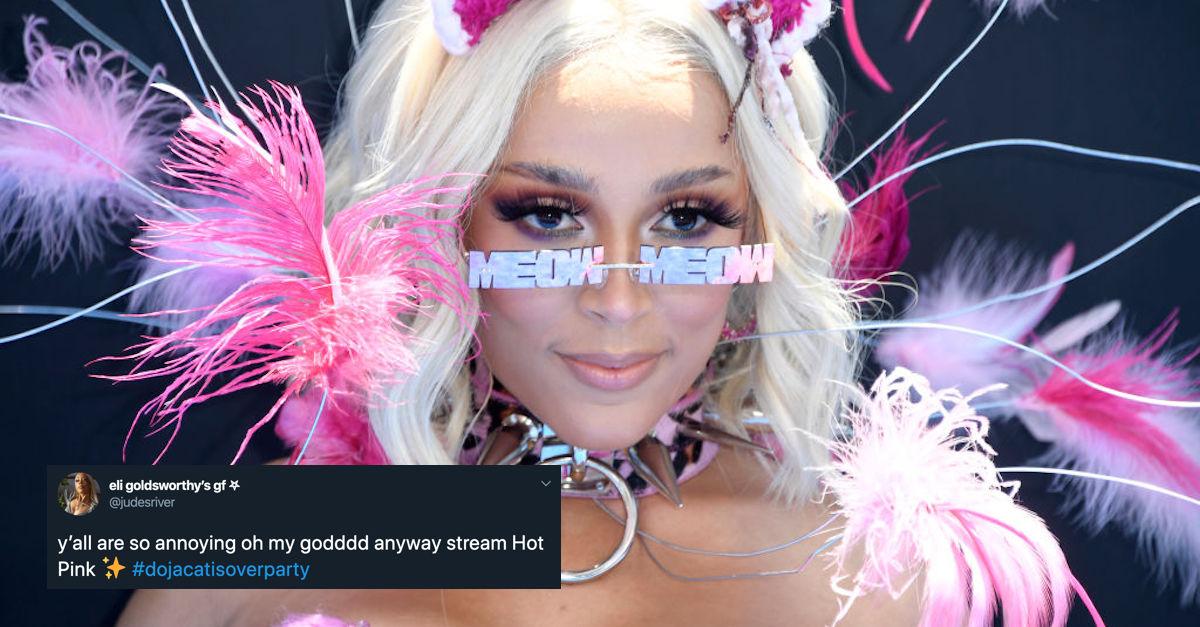 The #DojaCatIsOverParty Hashtag Explained
It's another day, which means yet another celebrity is getting "canceled." Upon logging onto Twitter and navigating to your ever-exciting Explore Page, you may have noticed the hashtag #DojaCatIsOverParty trending. And although the "Say So" rapper is undeniably outspoken, you're probably wondering what she could have possibly done to get canceled.
Article continues below advertisement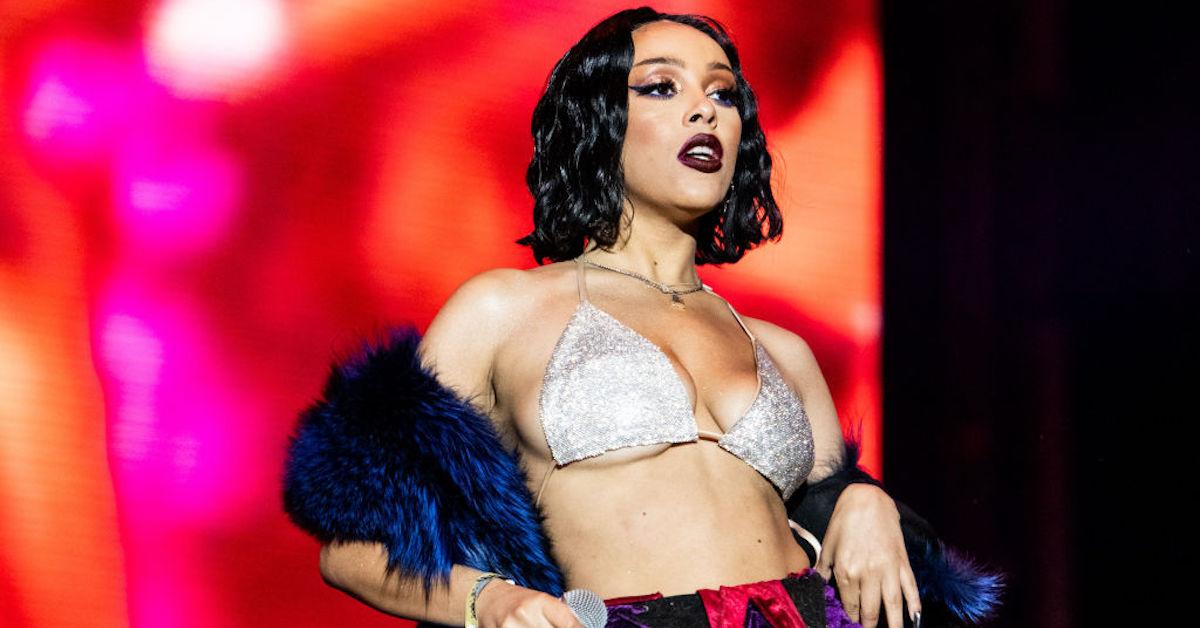 Article continues below advertisement
Is Doja Cat transphobic?
Filing through old tweets from celebrities — especially from those that you love and respect — almost never bodes well, and that was basically the case with Doja Cat. Two years back in 2018, someone uncovered Doja Cat's tweets from three years prior, in which the "Hot Pink" singer referred to fellow rappers, Earl Sweatshirt and Tyler, The Creator as "f----ts" according to Nylon.
Fans weren't particularly thrilled by Doja Cat's apology for said tweets, either — when someone first called her out, Doja initially responded by retweeting the screenshot with the shockingly passive caption, "Lmfaooooooo." Later, she defended herself, saying "I called a couple people f----ts when I was in high school in 2015 does this mean I don't deserve support?" But still, that wasn't quite what fans were looking for.
Article continues below advertisement
Doja Cat then tried apologizing again — in another long tweet, she said she "used horrible derogatory and hateful words toward people out of ignorance," and deleted it before following up with a shortened version, saying: "I apologize for the derogatory terms I've used in the past and no one should be discriminated against for their race, religion, or sexual orientation." It seems Doja Cat regrets her mistakes, but many are still disappointed, still calling her "homophobic" and "transphobic."
Article continues below advertisement
Doja Cat and Nicki Minaj's beef explained:
Apparently, fans of Doja Cat and Nicki are feuding, and here's why. Doja Cat is known for speaking her mind, and apparently, she may have said something negative about fans at one of Nicki's recent performances.
In a series of tweets, which have since been deleted, Doja Cat called out "Barbz," aka Nicki Minaj's fanbase, for how they were acting towards her fans. She said, "I don't give a f--k what you want to call who ever the f--k those people are but they sucked so f-----g bad dude," before referring to them as "scum."
Article continues below advertisement
This may have come after Doja took a stab at Nicki — according to Twitter user @ctrIrv, Barbz are accusing her of saying Nicki's performance was bad, though the evidence is nowhere to be found. Why can't there be two badass female rappers co-existing RN? We aren't sure, but we definitely wish they could make amends.
Article continues below advertisement
There's ample pushback against the #DojaCatIsOverParty hashtag.
While Doja has certainly gone over the line at times, fans of Doja and Barbz alike are stepping in, saying she shouldn't be a victim of cancel culture.
Article continues below advertisement
Article continues below advertisement
Fans are worried about Doja Cat right now.
Fans that are sticking by Doja Cat are extremely worried for the "Moo" singer. On April 5, she apparently went on a Twitter rant that led people to believe something was seriously wrong. According to Cheat Sheet, someone apparently misquoted her "Say So" lyric, and she fired back.
"'I wouldn't F--k him but he won't stop cheesing.' ? are you f------g kidding me?" she tweeted of the misquoted lyrics. The line actually goes: "I wouldn't bug him, but he won't stop cheesing."
She continued, saying: "IM F****** LOSING IT RIGHT NOW. IM GOING TO TAKE A S*** ON MY LAPTOP AND THROW IT LIKE A FRISBY YOU F****** B****." After fans started checking in to see if she's OK, Doja Cat responded "F*** NO, BABY!?!?!?!?" Now, fans are seriously worried — all of us are sending her well-wishes.
Article continues below advertisement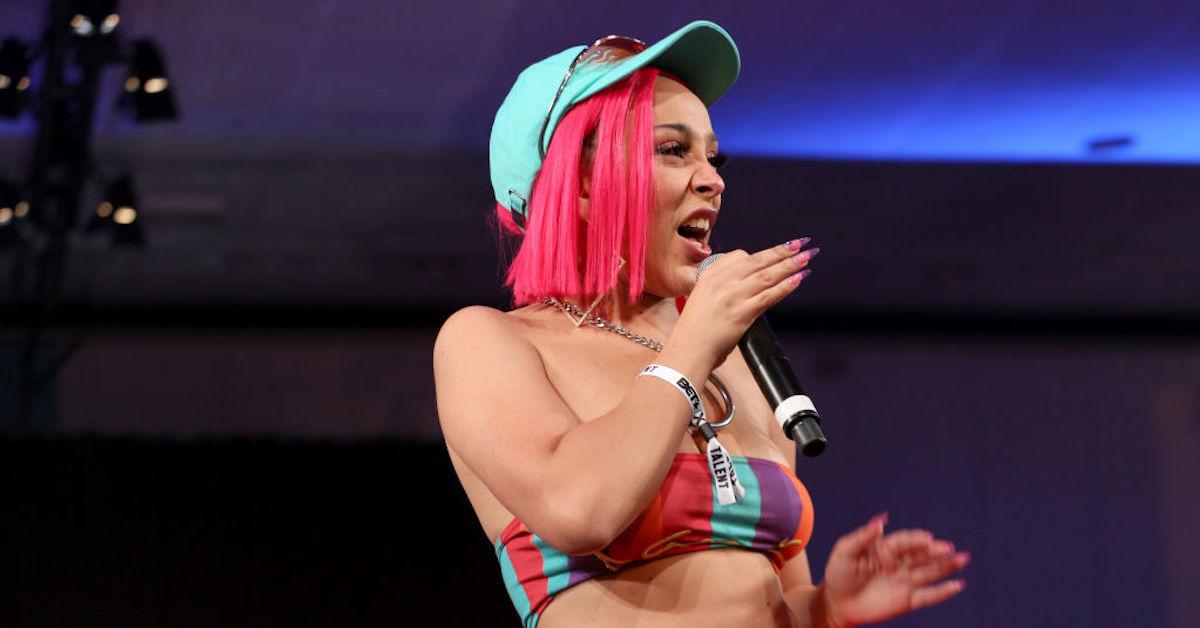 Doja Cat's past tweets were undeniably inappropriate, and her feud with Nicki seems wildly unnecessary, but does Doja Cat truly deserve the #DojaCatIsOverParty hashtag? Either way, we're sending love her way — fingers crossed she's doing OK.