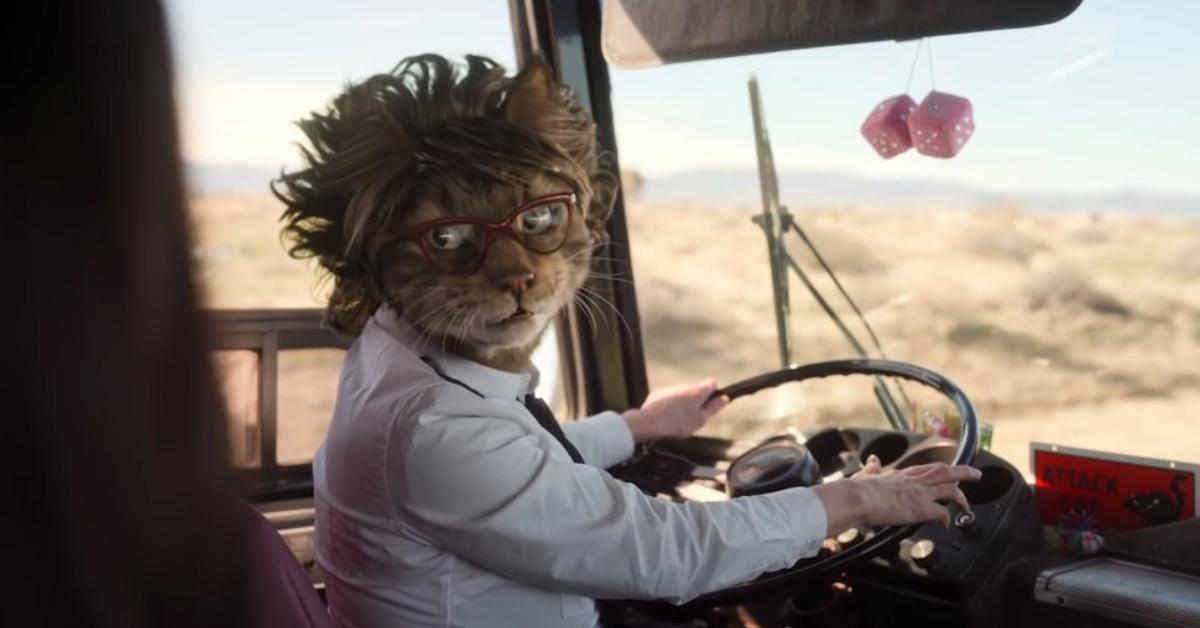 Who's the Actress Who Plays the Cat Lady on 'Dollface'? She's Kind of an Icon
Warning: The following article contains spoilers for the Hulu series Dollface.
A lady with the head of a cat tells Jules Wiley (Kat Dennings) in a metaphorical airport, "Good luck figuring out where you wanna go, dollface!" Welcome back to Season 2 of the Hulu comedy Dollface. The show is all about celebrating the joy of female friendships, so naturally (?) there's a lady with an actual face of a cat, and she pops up periodically to help Jules appreciate and connect with the ladies in her life.
Article continues below advertisement
But who or what is the Cat Lady exactly? Does she represent some archaic concept of singlehood that Jules is afraid of? Is she just here to knock some sense into our leading lady? Obviously, the Cat Lady isn't real, but rather a figment of Jules's imagination. Even so, this figment provides sage advice to Jules on many occasions, and the actress behind the character is just as iconic as the Cat Lady herself.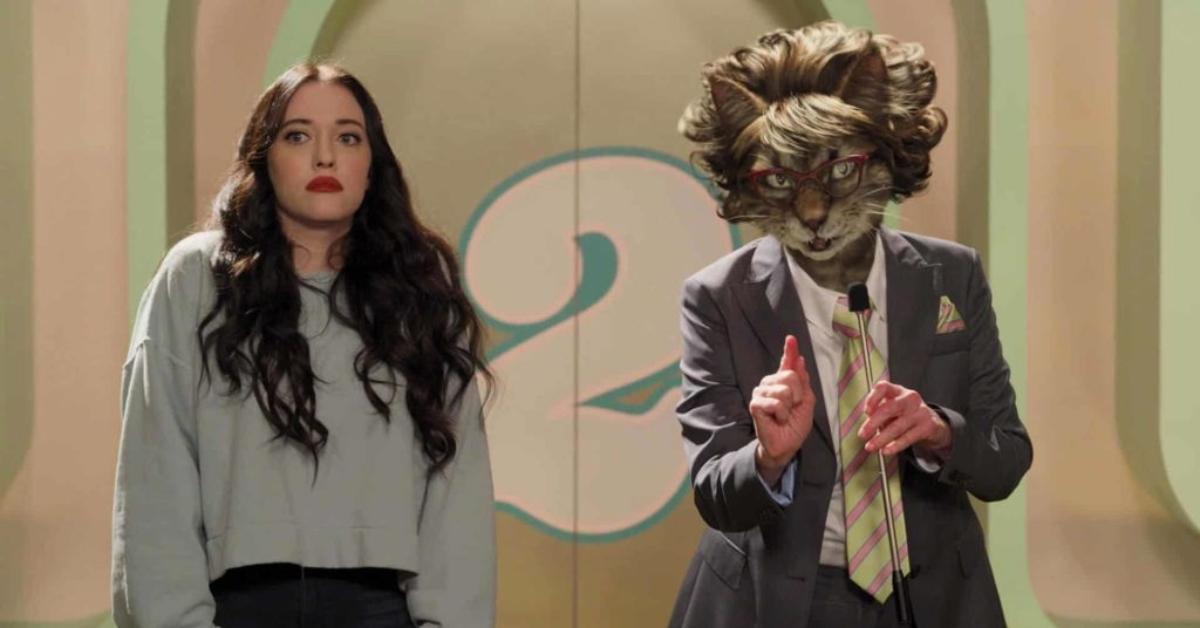 Article continues below advertisement
The actress behind the Cat Lady is someone you've definitely seen before.
Beth Grant, the legendary 72-year-old character actress, is the woman behind the Cat Lady. Beth is one of those actresses whose name you might not know off the top of your head, but whose face you almost certainly recognize from at least one of her 235 (!) acting credits. Dollface fans are probably most likely to know her from all six seasons of The Mindy Project, on which she played the hilarious and slightly terrifying Beverly. (Remember when she punched Mindy in the nose after getting fired?)
While she's certainly a comic superstar, having appeared on shows like The Golden Girls, Friends, and The Office, as well as voicing characters on King of the Hill and American Dad, she's no stranger to the serious side. Beth has been featured on award-winning dramas like The X-Files, Six Feet Under, Dexter, and Grey's Anatomy. Her resume also includes roles in some truly iconic films including Rain Man, Donnie Darko, Little Miss Sunshine, and No Country for Old Men.
Article continues below advertisement
Does Beth just voice the Cat Lady, or does she portray her on set?
Beth has been enthusiastically promoting her role as the Cat Lady on her official Instagram page. In one post, she showed photos of herself on set of Dollface, wearing the outfit the Cat Lady wore in the airport scene. It appears that Beth does, in fact, act out all of the scenes herself and editors add on the head of the cat in post-production.
Check out Beth's iconic Cat Lady character on Dollface Season 2, which is currently streaming in full on Hulu.