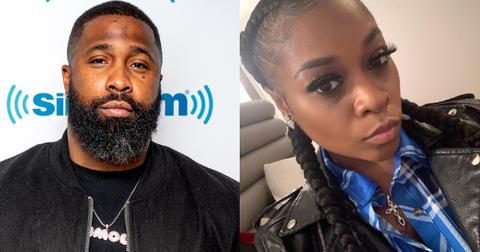 Don and Ashley From 'Black Ink Crew: Chicago' Are Splitting After She Found a Video of Him Cheating
By Lizzy Rosenberg

Feb. 6 2020, Published 4:02 p.m. ET
Everybody who has been in a longterm relationship knows that even the most perfect of marriages require a ton of hard work... take Jay-Z and Beyoncé, for example. Although the celebrity couple has loved each other for almost two decades now, they've certainly had their fair share of ups and downs (ahem: Becky with the "good hair").
Article continues below advertisement
Anyway, it's important to note that not all couples make it though major bumps in the road as gracefully as Bey and Jay — Don Brumfield and Ashley Pickens from VH1's Black Ink Crew: Chicago, for instance, were unfortunately unable to do so. It appears that the married stars of the reality series have officially parted ways — Ashley has taken her things and left, because yet another Snapchat video of Don cheating has reportedly surfaced. So here's what we know, regarding what happened.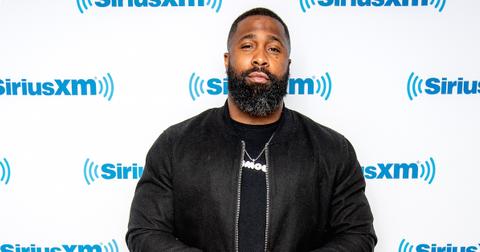 Article continues below advertisement
'Black Ink Crew: Chicago's Ashley received yet another Snapchat video of Don cheating.
In a recent episode of the reality series, Ashley tells one of her friends she decided to move out because of a recent Snapchat video she received, showing Don "cozying up" with another woman at a night club. According to Inquisitr, this has happened many times before. In 2017, Don apparently posted a video to Snapchat that showed him with a woman in handcuffs and black underwear. We don't know what went on in this new incriminating video, but we do know it's led her to consider filing for divorce.
Understandably, Ashley no longer trusts Don, because of his unfaithful past, according to Urban Belle. Despite Ashley thinking that Don had changed for the better, he hadn't. This was the last straw, as she apparently decided to move out, leaving Don — and her wedding ring — behind. Yikes!
Article continues below advertisement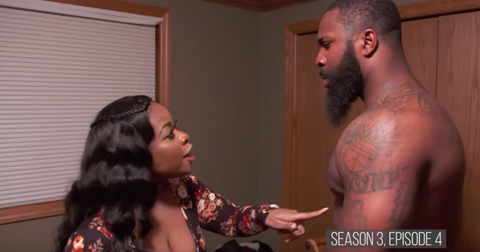 Despite their split, they are most likely going to continue co-parenting their five children.
That's right — Don and Ashley are the parents of five children. One child, however, isn't Ashley's, despite the fact she and Don were together when Don became the father. But, I digress. Together, they parent all five kids, and in the past, when they had considered separating, they planned to co-parent their children for the sake of their livelihood, according to VH1.
So, chances are they will continue to co-parent their children equally, as they had planned to do so before.
Article continues below advertisement
Twitter doesn't know how to feel about this breakup.
A number of Black Ink Crew: Chicago fans believe Ashley needs to finally leave Don for good, while others think she's overreacting, as he may have just been dancing with other women. A handful of viewers, however, just want Don and Ashley to end it because they're constantly fighting, and clearly, they aren't a good match. Check out what Twitter has to say about the ongoing Don-Ashley drama, below.
Article continues below advertisement
At this moment, I have to side with Don. Does Ashley not remember when Don worked extra shifts so he could supply HER a new and improved lifestyle? If you forgive Don, then forgive him and work on it. If you're gonna bitch about it then just divorce him. #BlackInkCHI pic.twitter.com/NGcKHi9Efi

— Alexis Carrington Colby (@NewSeasonTre) January 30, 2020
Article continues below advertisement
Ashley doing too much. I thought it was a snap of Don getting his dick sucked. We did all this cuz the man in a club and bitches are twerking? It's not that deep... #BlackInkCHI

— Black AF. 🤟🏿 (@i_talkHELLASHxT) February 6, 2020
Article continues below advertisement
Ashley and Don have experienced quite a bit of relationship drama over the last several years, so it might be better for them to simply end it. Will they stay together or ultimately file for divorce?
Catch new episodes of Black Ink Crew: Chicago on Wednesdays at 8 p.m. ET on VH1.