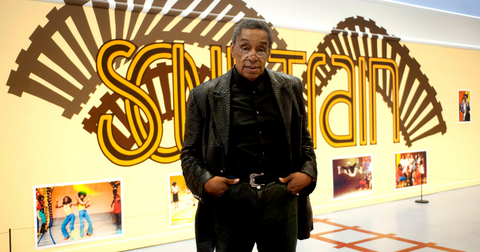 Don Cornelius Was a Well-Known Name, but Not a Lot Is Known About His First Wife
By Devan McGuinness

Updated
Ask anyone who was around in the '70s and they'll probably tell you memories of the TV show Soul Train. According to The Hollywood Reporter, Don Cornelius launched the show back in the 1970s with only $400 in his pocket and a dream to syndicate his local Chicago dance show to television. Ultimately, Soul Train moved to Los Angeles and started their national syndication that would stand strong for 35 years.
Since Soul Train was a huge success, Don Cornelius became a well-known name. However, his life ended in tragedy, and eight years after his death, there's still not a whole lot known about his personal life, including Don Cornelius' first wife.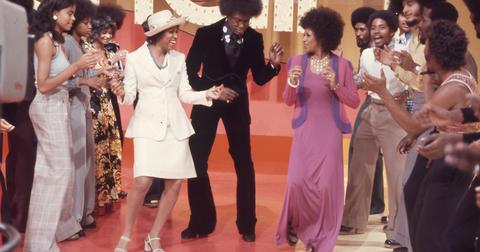 Don Cornelius and his first wife divorced before 'Soul Train' launched.
According to The New York Times, Don grew up on the South Side of Chicago and was the son of a homemaker and a postal worker. When he was old enough, Don enlisted in the Marines where he served in South Korea and was there for a year and a half.
Upon returning to Chicago, The New York Times reports he worked as a police officer and a salesman, and married his "high-school sweetheart," Delores Harrison, Don Cornelius' first wife.
The couple went on to become parents to two children, both sons, named Anthony and Raymond. There isn't a lot known about their marriage or Don's early life with his first wife.
Don Cornelius and his first wife's marriage ended in divorce.
By 1966, Don and Delores' marriage was over. They later divorced, and Don left his job as a salesman and wanted to try his hands at broadcasting. He found work in 1966 as a news reporter and disc jockey at a local Chicago radio show.
From there, he went on to do what he was famous for doing. He created, produced, hosted, and owned Soul Train, which went on to air for 35 years, before ending in March 2006. His catchphrase, "and you can bet your last money, it's all gonna be a stone gas, honey," lived on long after the show.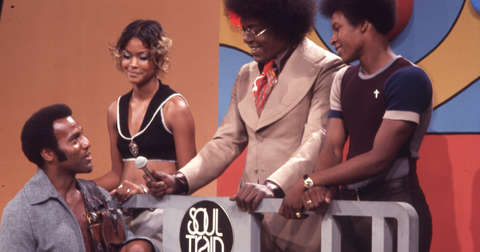 Don Cornelius died shortly after his second marriage ended.
Don went on to get married a second time, to Viktoria Chapman Cornelius, in 2001. However, by 2009, his second marriage was over, and Don was found in his home in 2012 with an apparent self-inflicted gunshot wound, according to The Hollywood Reporter.
His oldest son, Anthony, who is now a television producer and executive produces the series American Soul, a drama series based on his father's time at Soul Train, told the publication at the time that he saw no signs his dad was suicidal.
"He was not feeling well so it's really hard to say why my dad decided he had had enough," Anthony told The Hollywood Reporter in 2012. "It's just one of those things. You just never know what someone is thinking. I can tell you due to health, things like divorce and relationships, there's all kinds of things that may trigger a reaction like that. But as his son, as one who was really close, I can't tell you [why]."
Not much is known at this time about the health or whereabouts of Don Cornelius' first wife.