'Arsenio Hall: Smart & Classy' Debuts on Netflix and Marks the Return of a Comic Genius
'Arsenio Hall: Smart & Classy' is the stand-up comedy special debut for the long-time entertainer. Here's the rundown on the comedian.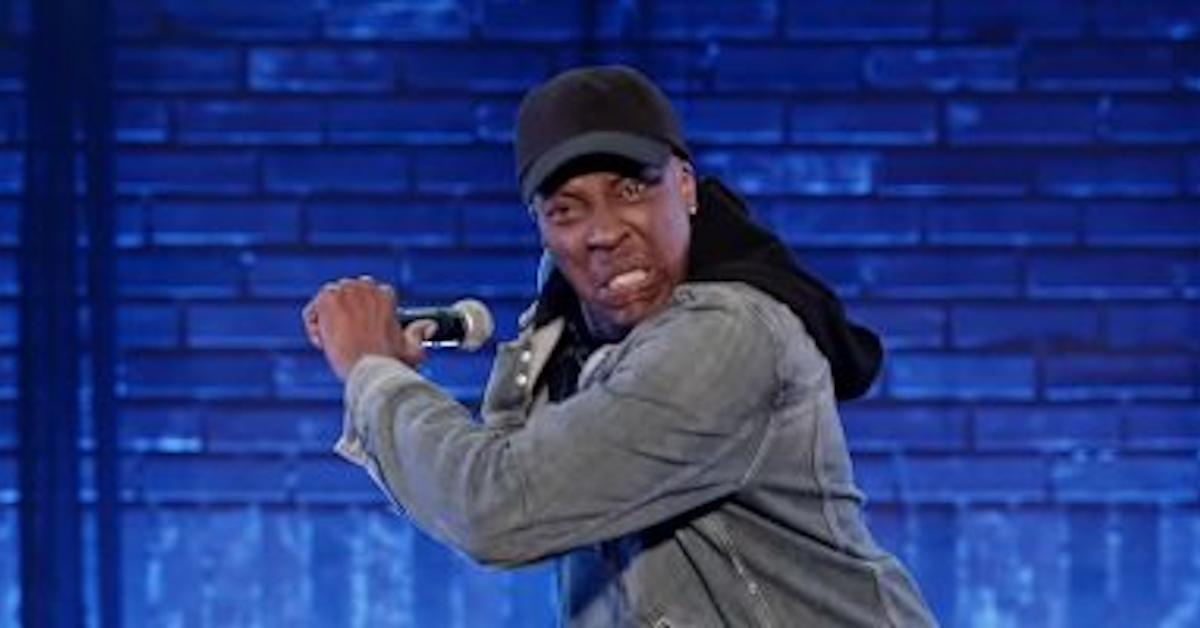 Netflix arguably is the top streaming platform when it comes to stand-up comedy specials. The service arguably has the best assortment of them, and there are tons of comedians whose careers either directly blew up as a result of their placement on Netflix, or gave their careers a second-wind as a result.
Article continues below advertisement
It also helps that legends like Dave Chappelle, who recently debuted the "problematic" Sticks & Stones found a home with the network. Eddie Murphy, himself is launching a stand-up comeback thanks to the streaming giant, and yet another familiar name is joining the Netflix team of high-profile comedians: Arsenio Hall.
It might seem weird that so many comics are finding a home on the streaming giant and producing their own shows — but the fact is that they must be pulling in good numbers and it looks like Netflix allows them to do pretty much whatever they want. Jerry Seinfeld's Comedians in Cars Getting Coffee is a prime example of that. The lifelong comic genius gets to just hang out with comedians and drive around in classic automobiles — it's basically everything he wants to do and it makes for brilliant TV.
Article continues below advertisement
Arsenio Hall's early career:
Arsenio began as a stand-up comedian after moving from Cleveland to Chicago, then Los Angeles. He had a few appearances on Soul Train, then managed to score a side-kick gig on Alan Thicke's talk show Thicke of the Night.
Article continues below advertisement
Alan's show didn't last long, but Arsenio's positive impression on audiences did. He was called in to host for Joan Rivers' ill-fated The Late Show on FOX. Rivers left the program after relations with the network deteriorated. Hall's time on the show ended up being very popular, and after The Show was ultimately canceled in 1988, he got a phone call from Paramount to host his own talk program: The Arsenio Hall Show.
From 1989 through 1994, The Arsenio Hall Show had great ratings, despite a steady drop in the final year. Although the program wasn't in danger of being canceled, Arsenio decided not to renew his contract saying it was "time" to call the show quits.
Hall, independently wealthy from the program, dedicated the bulk of his time to raising a family, while advocating for charitable causes and appearing on TV talk shows as a guest.
Article continues below advertisement
Why is Arsenio Hall making a comeback now with Smart & Classy?
Coming to America fans definitely remember the hilarious work both he and Eddie Murphy put into the film together (as well as Harlem Nights). They're bringing their chemistry to the big screen again with Coming 2 America, and while Eddie's making a comeback, it probably makes sense for Arsenio to do the same.
While Eddie Murphy's stand-up special dates haven't been announced, Arsenio Hall: Smart & Classy will be out on Oct. 29th.
Article continues below advertisement
Judging from the trailer, the special looks pretty darn good, so it could be that he's making career moves now simply because... he can? What's interesting to note is that even though Arsenio's no stranger to the entertainment game, this is actually his first stand-up comedy special ever, and he's 63 years old. That's pretty awesome to see.
Article continues below advertisement
Arsenio Hall's kids:
The talk show host has one child with his former girlfriend, Cheryl Bonacci, who was also Arsenio's personal manager. The two were together for years, but amicably split and share custody of their son, Arsenio Hall Jr., who was born in 1999. Cheryl recently shared a touching tribute to her son on social media, and passionately works as a Social Justice Advocate.
Arsenio Jr. often goes by the name Cheron, probably as a move to disassociate himself from his father's name. Not that the two have a strained relationship, they're often seen hanging out together and Arsenio talks very highly and fondly of his child - it's sweet to see. Arsenio Jr.'s decision to go by Cheron is most likely a Nic Cage type move to try and carve a name on his own, plus I'd imagine it gets annoying having to have that conversation with strangers all of the time. "Yeah, that Arsenio Hall, yes, he's an awesome guy. No, I don't say, 'Roo, roo, roo' when I'm happy."
Article continues below advertisement
If Arsenio Hall's hosting stylings were before your time (it was honestly over my head when his show was on air, I was too young to really understand it) then you'll be able to check him out on Netflix right here and decide if The Apprentice winner still has his comedic chops. I'm excited, but then again, I'm an old fart by my wife's cousin's standards, so what do I know?