Donald Glover Just Announced the Birth of His Third Son With Michelle White
Donald Glover had his third son at the height of the coronavirus pandemic, but some fans are curious who the 'Atlanta' creator's other sons are.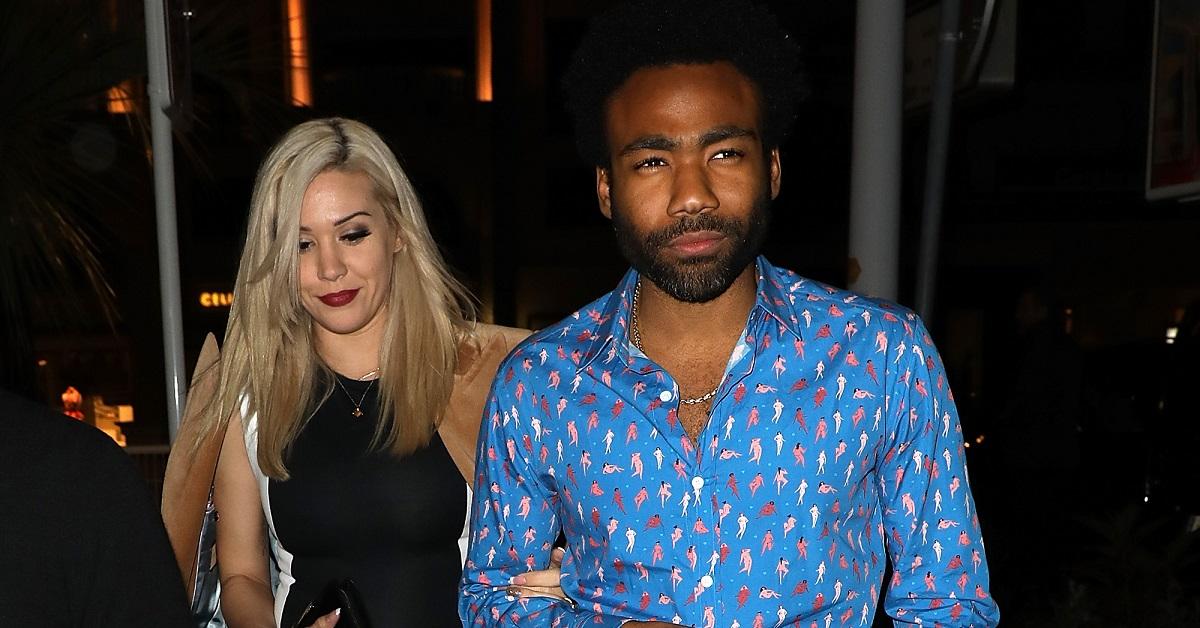 Plenty of people had children during the coronavirus pandemic, and it turns out that Donald Glover and his partner Michelle White were among them. During an interview with I May Destroy You creator Michaela Coel published in GQ, Donald revealed that his third son was born during the quarantine. As Donald explained, his son was born as protests erupted in the aftermath of George Floyd's death.
Article continues below advertisement
Donald Glover has had three kids with Michelle White.
Donald's third child was named after his father, Donald Glover Sr.
"It was such an intense, weird moment, because I'm watching that video and it's like eight minutes long, so you're sitting there and I had just had this amazing, joyful, expanding moment, plus my dad had passed away recently, so [my son] was named after my father," he explained. "I don't even know what, really, the word is to describe it. It was just expanding: the empathy and compassion and the terror and the joy of it."
Article continues below advertisement
Donald is also thinking about more kids, although he's not sure how he's going to have them. Michaela told him that she was planning to freeze her eggs, and Donald said that he may do something similar with his sperm. He's also considered adoption, possibly in order to get some gender diversity in his family.
"Because adopting kids, my family adopting kids ... And we actually have been talking about [it], because we have three boys so I'm like, 'Oh, it might be nice to get a girl in there,'" Donald explained. "So I think all those are great options. But it is hard." Before the birth of his most recent son, Donald also had two other sons with Michelle.
Article continues below advertisement
What are Donald Glover's kids' names?
Donald and Michelle's three children were all born two years apart. Legend, their first son, was born in early 2016. Their second son, Drake, was born in January of 2018, and Donald was born in 2020. Following Drake's birth, Donald was frank about the roles that both he and Michelle play in parenting. "I think my partner, she does all the hard stuff, to be honest," Glover said at the time.
Article continues below advertisement
"She's just very supportive. I haven't really had to change anything," Donald continued. "But it's given me definitely another perception on what life is. It gives me a lot of context."
Even as he acknowledges that Michelle has taken on the brunt of the parenting duties, Donald has discussed how parenting has changed his perspective on fame, and how it's similar to having kids.
"You're always ready, but you're always not ready. It's never really a good time," Donald said at TCA when discussing how fame and parenthood are similar. "I definitely wouldn't handle it differently. I'm happy that it happened when it happened because I don't know if I would've handled it in the way that I have the contact to handle it now."
Although Donald referred to Michelle as his wife on the Lion King red carpet, there's no indication that the two are planning on marrying. For now, it seems they're content to be in a long-term partnership with one another.