"Don't Get a Job at the Bank" — Woman Says It Was Her Worst Mistake
"Don't work in a bank," warns a professional banker. This TikToker has dedicated nearly her entire platform to warning people not to work in banks.
These days, there are plenty of horror stories about the mental, physical, and emotional toll that certain jobs can take on someone. From a toxic "grindset" of crunching over content, unsafe work environments that threaten one's sense of security, and the oppressive neglect that customers can lob onto unsuspecting laborers, folks are being warned left and right about the red flags that can pop up at certain jobs. Food service, retail, and game development are typically the prime suspects.
Article continues below advertisement
However, one woman has practically dedicated her entire platform on TikTok to warn people about the dangers that professional banking can have on your overall health. According to her bio, Financial Teller on TikTok (@financialteller) is a banker from Idaho who has all sorts of advice for folks who are looking to work in a bank as well as horror stories for people who may not know what goes on behind the desk.
She sums up her argument in five simple words: "Don't work at a bank." Here's what she has to say.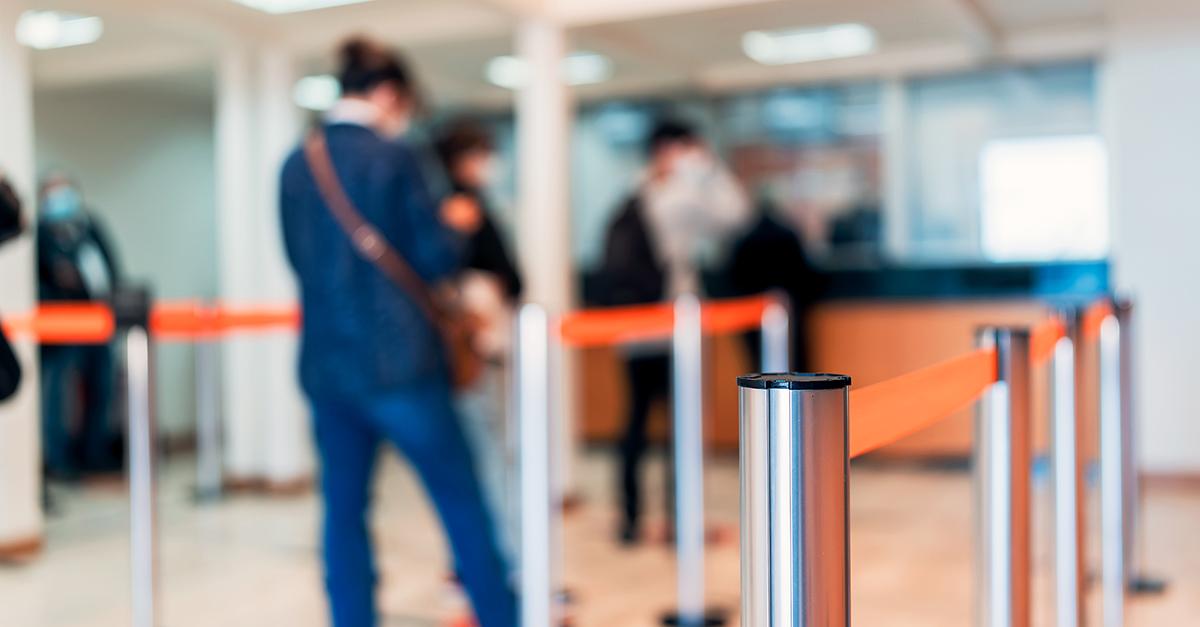 Article continues below advertisement
This woman urges that people "don't work at a bank."
In mid-August 2023, OP posted a stitch with another TikTok that asked, "what's a mistake you learned the hard way that you can now help others avoid?"
Her intro is short, succinct, and sharp.
"Don't get a job at the bank," she urged. "Plain and simple."
She offered a little more in her initial TikTok, specifically calling out a bank called Credit Union and warning folks to stay away.
"Don't work in the banking industry," she repeated.
Article continues below advertisement
Though her advice pretty much says it all from the jump, she did elaborate in a follow-up. In a slightly longer video posted days after the fact, she decided to share some of her woes as an assistant manager at a bank.
Article continues below advertisement
"There is no work-life balance," she explained. She went on to talk about how banks are often understaffed with workers often being asked to fill multiple roles beyond their skill set or means. What's more, they aren't even being fairly compensated for their extra work. Not only that, but they are often made to meet the unrealistic demands of their "rude" customers.
"We're just always running around with our heads cut off," she stated. "It is just one of the most toxic work environments. Working in banking, in my experience, has a huge cost to your mental, physical, and emotional well-being and it's just not worth it."
Article continues below advertisement
Honestly, her bold statements shouldn't come as a surprise. OP's entire TikTok is filled with videos of her regaling folks with a fresh new terror from her jobs in the banking industry. She's openly discussed the lack of lunch breaks they get, having to deal with customers trauma-dumping to them, and experiencing sexual harassment at her job.
Article continues below advertisement
Folks in the comments have been quick to agree as well. One person claimed that their mental health "took a giant nose dive" when they worked at a bank and that they had no regrets about quitting.
Many claim to have had similar experiences while still working at a bank, and OP's statements have inspired them to considering finding new jobs.
Article continues below advertisement
Throughout her content, however, OP has also been a strong advocate for mental health and advises people, especially those currently working in banking, to take care of themselves in this industry. She even has advice for anyone looking for jobs in banking.
"I'm not saying you can never work in a bank, but I would say pick wisely," she suggested in a video.
Mental, physical, and emotional health is all too important in taking any new job, banking included. As far as this TikToker is concerned, she urges folks to always prioritize themselves before their jobs, especially when it comes to working at a bank.