Donyale Luna's Avoidance of Her Black Identity Affected Her History as a Fashion Pioneer
Max's documentary, 'Donyale Luna: Supermodel,' explores the late supermodel's complicated relationship with race and her identity as a Black woman.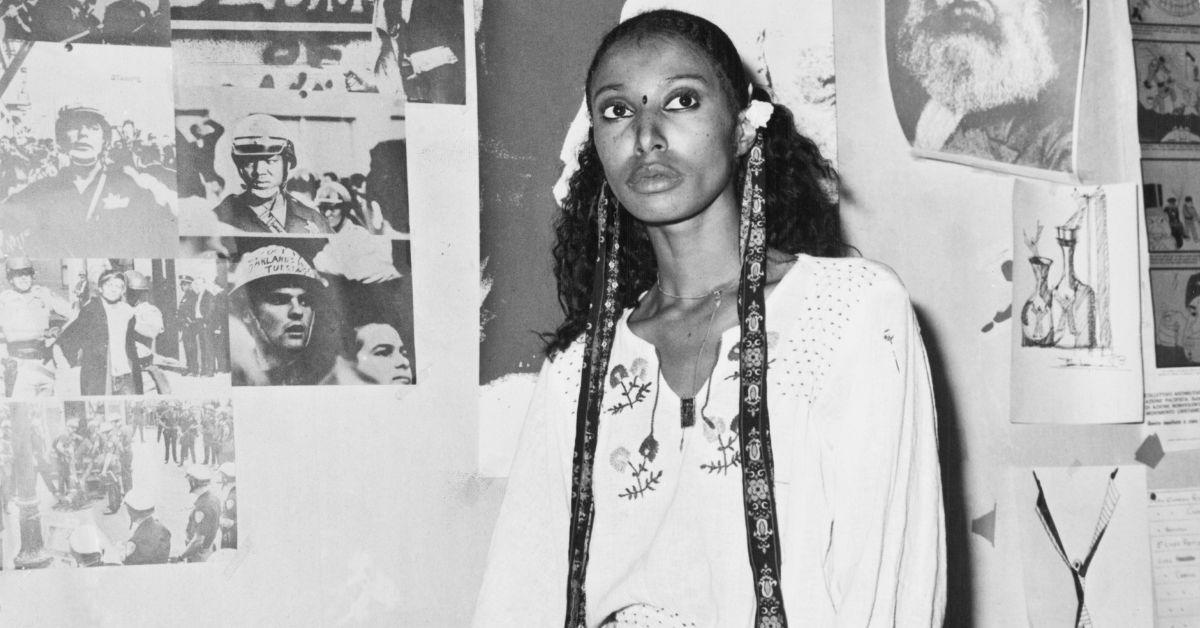 In September 2023, Max released a documentary titled Donyale Luna: Supermodel. The documentary followed model and actor Donyale Luna, who gained success during the 1960s Civil Rights Movement as the first Black model to grace the cover of Harper's Bazaar in 1965 and Vogue in 1966. Donyale was also a muse to famed designer Salvadore Dali and, in 1966, was the most photographed model in the world.
Despite Donyale's massive success, her story wasn't told until the Max documentary was executive-produced by her daughter, Dream Cazzaniga.
Article continues below advertisement
Sadly, Donyale died in 1979, with few people knowing the woman behind some of her era's most iconic fashion photos. Donyale Luna: Supermodel confirms Donyale's legacy was overlooked due to racism in the fashion industry and beyond. However, Black media sites and leaders at the time didn't amplify her story as much before or after her death.
After watching the Max documentary, I feel Donyale's negligence in stamping her Black identity at such a crucial time in Black History resulted in the community not giving her her flowers sooner.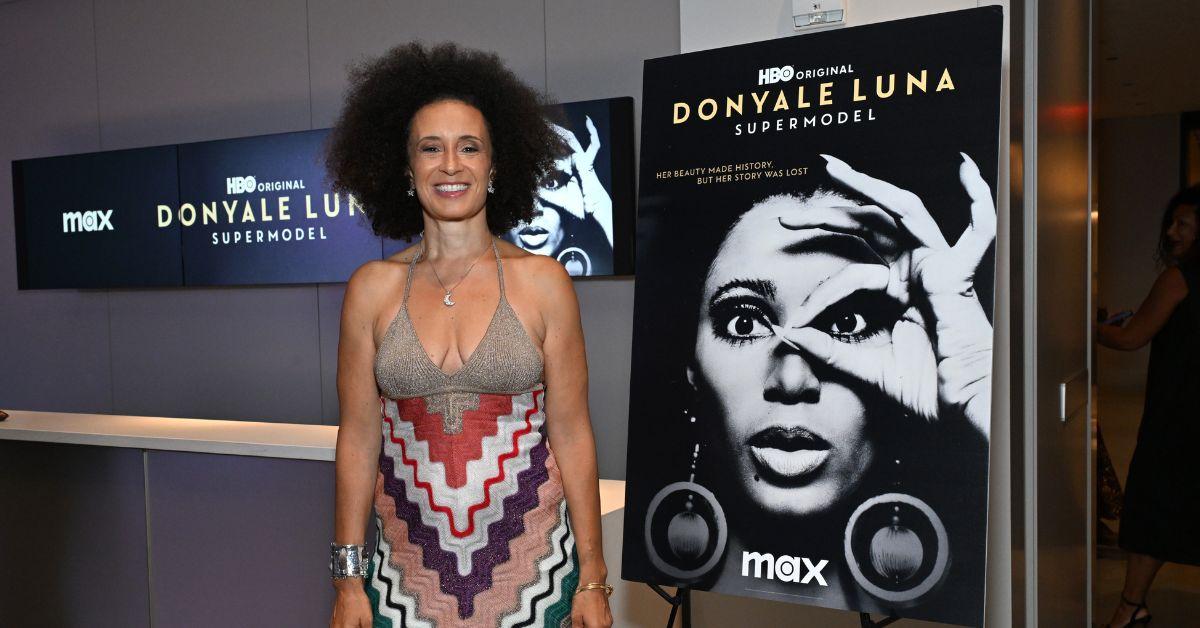 Article continues below advertisement
Donyale Luna changed her name early in her childhood
Before I dive into my critique of Donyale, as shown in the Max documentary, I want to add that I admire Donyale and the doors she had to walk through just so I, a Black writer and a personal style content creator, can work in the media and fashion space today. That being said, I was saddened to learn that Donyale didn't fully realize her unique beauty and tried to be more ambiguous than she was.
Born Peggy Ann Freeman in 1945, Donyale spent her childhood in Detroit, Mich., and was named after her mother, Peggy Freeman. Once she became a teenager, she changed drastically and began referring to herself as "Donyale" instead of "Peggy."
Article continues below advertisement
"My complete name is Peggy Anne Donyale Zasia Luna Freeman," Donyale shared in an interview clip from the documentary.
Article continues below advertisement
Donyale Luna often avoided discussing her Black identity and issues affecting Black people.
As her career began to expand, though, Donyale shifted further away from Black culture and the issues happening within the community. In 1963, at the height of the Civil Rights Movement, The New York Times quoted Donyale stating she wasn't "down for the fight" and wasn't interested in discussing race-related issues.
During a conversation about her acting career, a writer asked if she felt she was paving the way for other Black actors, to which she responded, "If it brings about more jobs for Mexicans, Chinese, Indians, negroes, groovy...It could be good, it could be bad. I couldn't care less."
Article continues below advertisement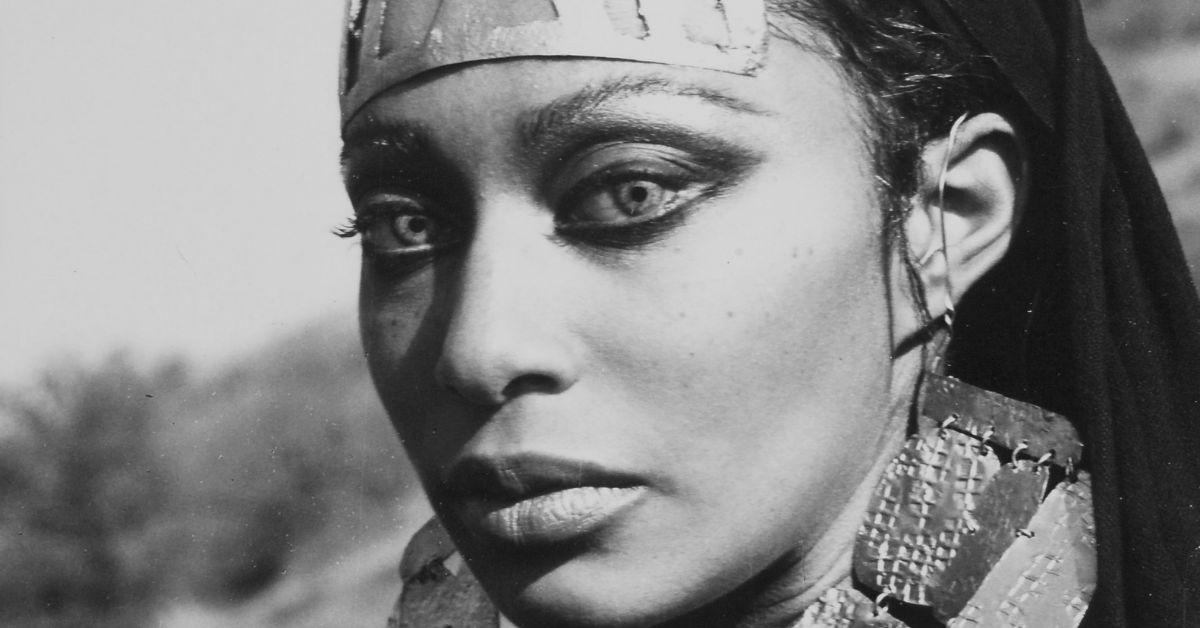 Donyale's nonchalant attitude toward her impact on Black culture, paired with the fact that she often wore her signature blue contacts, and spoke in a fake, foreign accent, separated her from other Black creatives of her time who spoke out on Civil Rights issues. Unlike actors and musicians like Ruby Dee, Ossie Davis, and Mahalia Jackson, Donyale seemingly took the "not my business, not my problem" route to Civil Rights.
Article continues below advertisement
Consequently, her name is rarely mentioned while discussing fashion icons. Instead, for many years, Beverly Johnson, who was interviewed in Donyale's documentary, has been revered as the first Black supermodel, though it was Donyale who paved the way.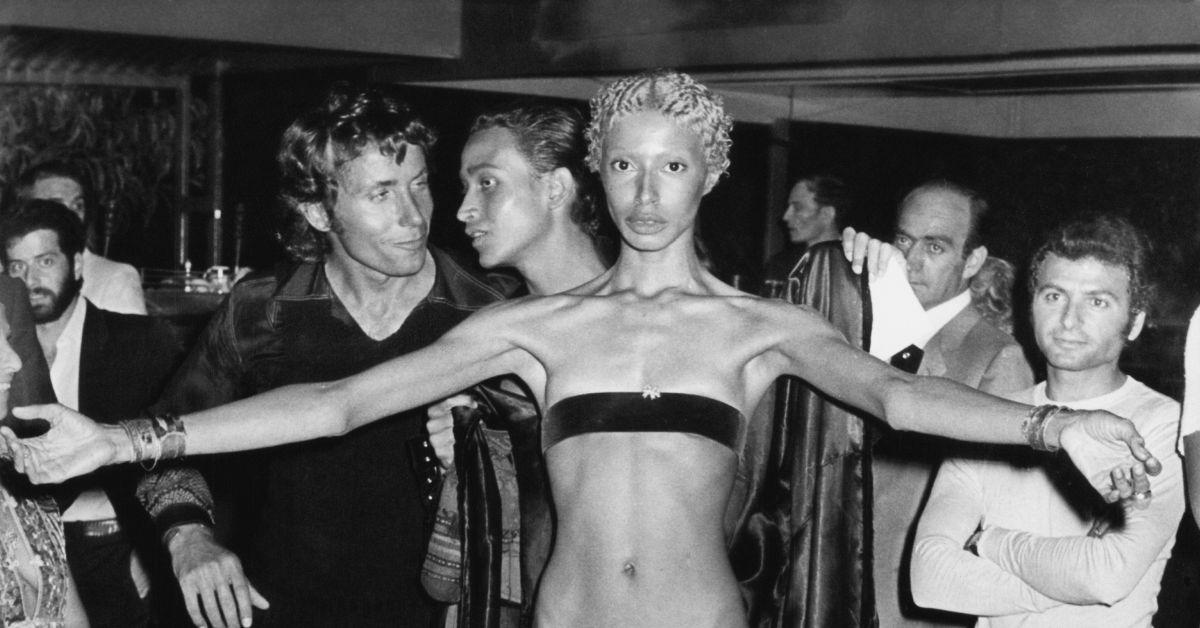 Article continues below advertisement
Donyale Luna's story may have been different without the fashion industry's past racism.
As controversial as it was, Donyale's approach to navigating her role as a Black model in the fashion industry is entirely understandable. The fashion industry is historically tricky for models of any race, but it was, and still is, especially difficult for darker-skinned talent.
In several scenes of Donyale Luna: Supermodel, the documentary discusses the discrimination Donyale endured during most of her career. One of the most poignant scenes of the documentary was an exchange between former Vogue editor Diana Vreeland and photographer Richard Avedon.
Article continues below advertisement
The story goes that Richard wanted Donyale to be a part of a group of expensive photo shoots in Japan. When he pitched that Donyale be involved in the project, Diana shot him down, saying she "wasn't anyone's idea of what they wanted to look like." Richard said Donyale was "extraordinary," Diane responded, "so is King Kong."
Article continues below advertisement
Black people being referred to as monkeys or even fictional gorillas is an unfortunate, unsurprising experience many have faced themselves. But to see it happening to someone like Donyale, whose look was so captivating and unique, made me want to cry, much like Beverly Johnson did when she heard Diana's comments for the first time.
Article continues below advertisement
Maybe if Donyale was born in a different generation where models like Slick Woods and Alek Wek, who have been well-received for being Black and having unique features, she wouldn't have felt it necessary to ignore parts of her identity in the public eye, it's also possible that she didn't disclose specific details of herself as protection in the cruel fashion world.
Sadly, we will never know Donyale's truth since she died of an accidental overdose at age 33. However, I'm glad we received more insight into her life and legacy, flaws and all.