Driver Messages Woman on DoorDash Asking If "She's Single" After Dropping Off Her Food Order
A Doordash customer was shocked after a delivery driver hit on her but shared that he won't take any action since she has become used to it.
When most folks hear about DoorDash drivers in association with TikTok, their mind instantly jumps to conclusions. DoorDash has been a hot topic on the short-form app due to drivers having issues with customers lying about orders, drivers stealing delivery orders, and folks struggling to get tips. That said, it's expected for folks to think the worst once DoorDash is mentioned.
Article continues below advertisement
So, when one TikTok user shared that she had an interesting run-in with a DoorDash driver when he tried to hit on her, folks weren't surprised. After all, some DoorDash drivers have nothing but audacity. Here's the full scoop.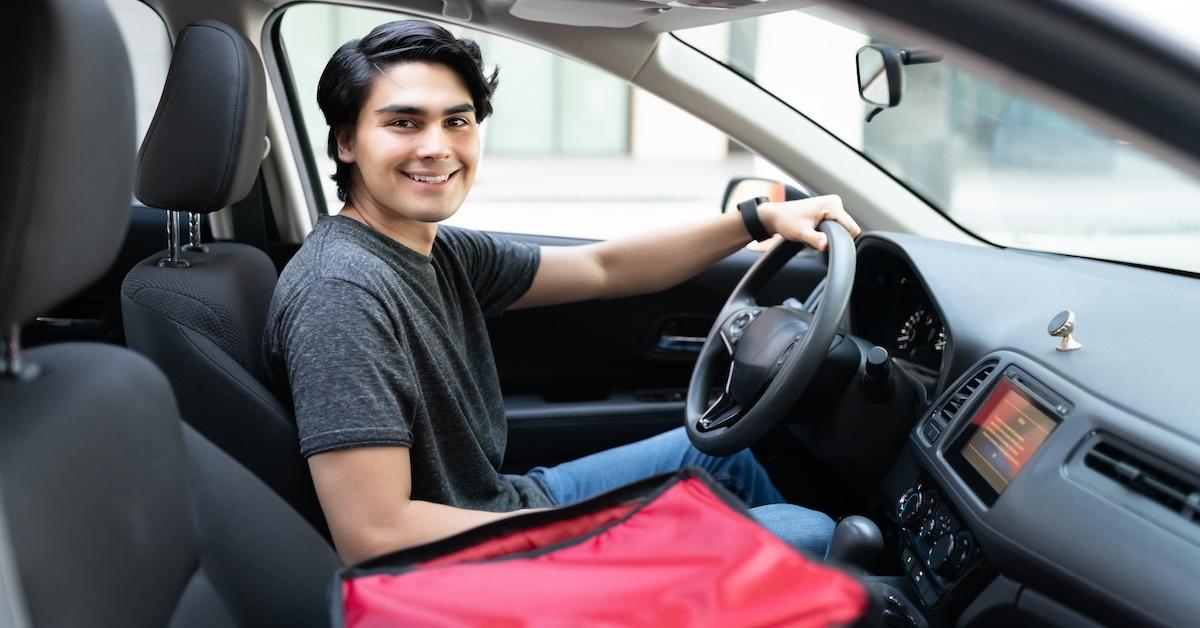 Article continues below advertisement
A customer shares that a DoorDash driver hit on her.
Baby… some folks truly have no shame in their game. In a Sept. 5, 2023, TikTok video, creator Cuhrin (@nirhuc) shared a video of her interaction with a DoorDash driver after he delivered her food.
"Because absolutely not. How can they still contact you AFTER they've completed your order," the video caption reads.
As the video starts, a text overlay above Cuhrin's head reads, "I just want my burrito," as she eats a few bites of food.
After Cuhrin moves her head out of the frame, you see the background of her phone with a few messages from her DoorDash driver. The first message reads, "Are you single?"
Article continues below advertisement
The second message reads, "You are so fine."
Cuhrin, who looks visibly upset makes a face while looking at the messages and the video comes to an end.
Article continues below advertisement
TikTok users were put off by the DoorDash driver's advances toward Cuhrin.
A wise person once said that there is a time and place for everything. Another person stated that you miss 100 percent of the shots you don't take. Do with that information as you will.
Article continues below advertisement
However, the scenario of delivering food to a stranger and attempting to contact them to possibly date them is off-putting. After all, the driver could have tried to engage with her in that fashion while physically making the delivery. Not to mention, some folks are nutty and feel the need to be inappropriate if they don't get their way — from stalking to harassment.
That said, TikTok users are far from pleased that the DoorDash driver tried to hit on Cuhrin.
"That would creep me out because it's like now they know where you live," one person said.
Article continues below advertisement
"There is a time and place and THIS ain't it," another user shared.
"This is even scarier knowing they have your address," another person said.
Most of the commenters on TikTok weren't amused.
Article continues below advertisement
Interestingly, some folks shared that this behavior is normal and they have dealt with delivery drivers from Uber doing the same thing.
"I had an Uber driver text me, 'I should've kissed you before you got out of the car.' Excuse me," one person shared.
"Nah a customer tried to hit on my brother thinking it was me for Uber Eats," another user shared.
As a result, many users have cautioned Cuhrin to report the incident to DoorDash since many women have been harassed on the delivery app. However, Cuhrin later revealed that she didn't report the incident since she's "used to men being weird."