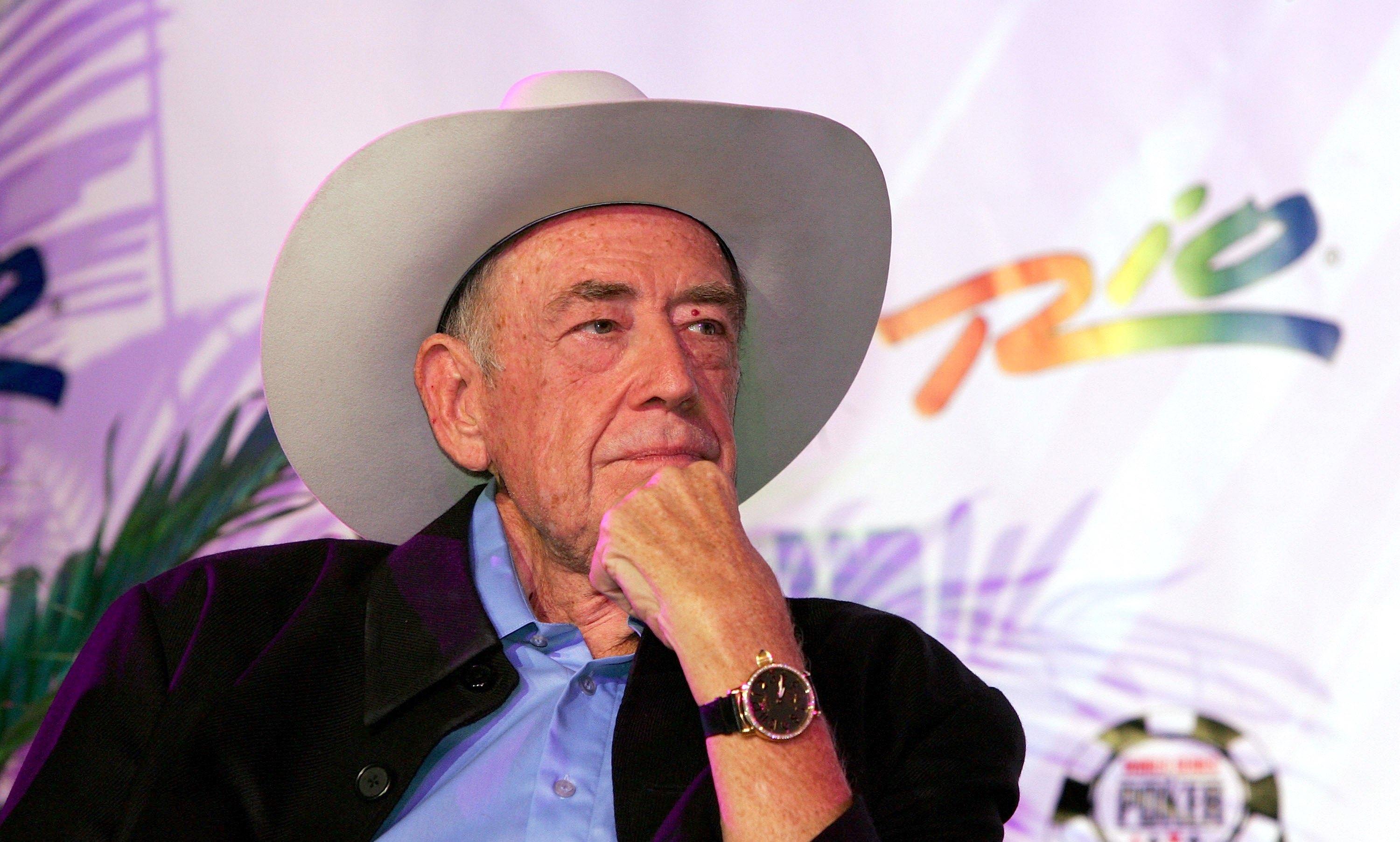 Where Is Doyle Brunson Now? The Poker Legend Is Getting His Own Biopic
When we think of professional poker, we immediately associate the game with Doyle Brunson. The two-time World Series of Poker main event champion is arguably the greatest poker player of all time.
For one, "Texas Dolly" was the first player to win $1 million in poker tournaments; secondly, he's also one of only three players to win WSOP tournaments in four consecutive years. If that doesn't scream G.O.A.T., we don't know what does!
Article continues below advertisement
So, what is the Poker Hall of Fame inductee up to these days? Where is Doyle Brunson now? Here's everything we know about the beloved retired poker player, including details regarding his family life and upcoming biopic from Radar Pictures.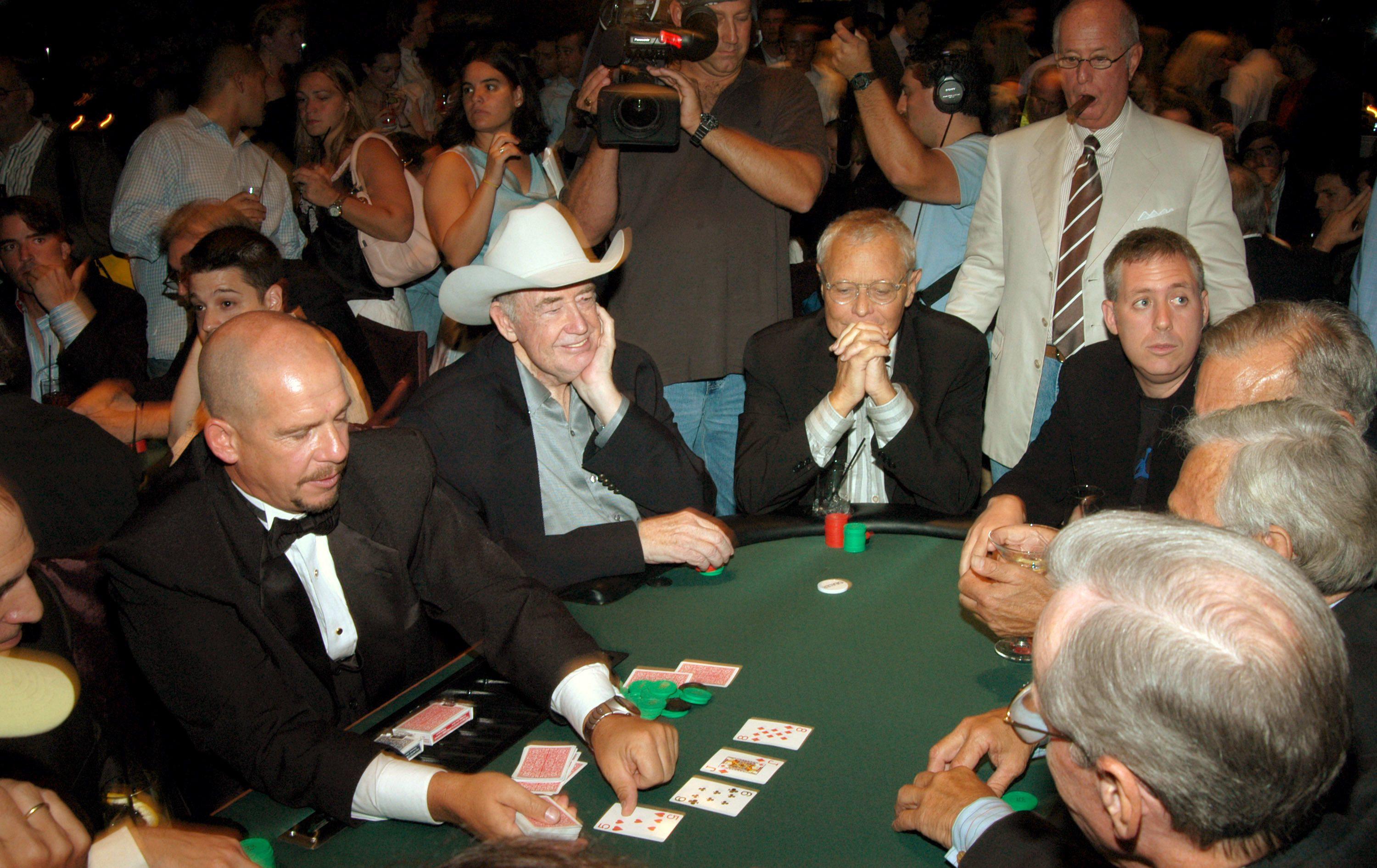 Article continues below advertisement
Where is Doyle Brunson now?
After the 2018 WSOP, Doyle announced his retirement from the game.
"I'm planning on retiring after the summer. My wife is not in very good health, and I will stay with her for the duration of either her life or mine," Doyle said, via Poker Central. He added that although he doesn't plan to stop playing altogether, these are the final moments he and his wife "have to spend together, and right now, every day that I leave the house, I feel guilty."
These days, it seems Doyle is fulfilling his dream and spends all of his time with his wife, Louise, and their children. Additionally, Doyle is quite active on Twitter; he often shares old photos of himself and other public figures to his profile.
Article continues below advertisement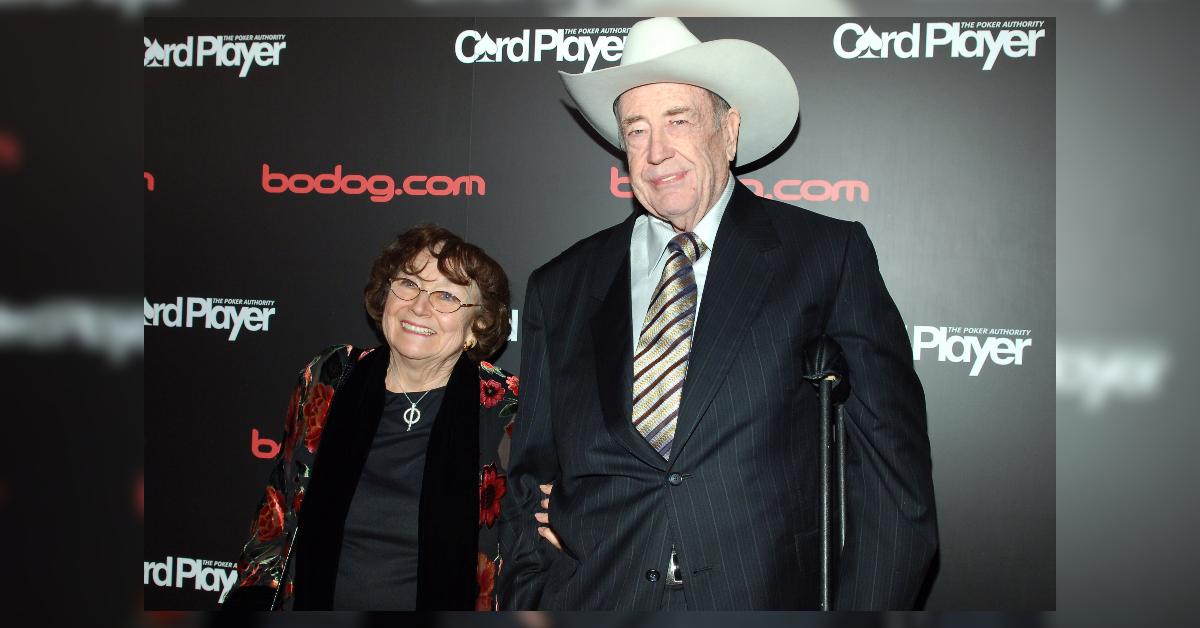 In June 2021, Doyle tweeted that he was "planning on playing a few select tournaments in the [World Series of Poker]" that year, and on Halloween, the 88-year-old made a surprise return to the WSOP in Event #58: $1,000 Super Seniors No-Limit Hold'em. Although he didn't win, Doyle's willingness to compete one last time was more than good enough for his fans.
Article continues below advertisement
Doyle and his wife, Louise Brunson, have been married since 1962.
Doyle met his wife, Louise Brunson, in 1959; the pair married a few years later in August 1962.
The couple share three children: daughters Pamela and Doyla, and son Todd. Unfortunately, Doyla passed away at 18 years old from a heart-valve condition. After her devastating death, Doyle took time away from poker and gambling.
Article continues below advertisement
After revealing in 2018 that he'd walked away from poker to spend time with his wife, Louise, Doyle explained that Louise was not in "real good health," and he figured he owed it to her to "go home at night."
On July 27, 2021, Doyle announced via Twitter that Louise was rushed to the hospital and simply asked for prayers; nevertheless, Doyle updated his followers nearly three hours later and said Louise would be OK.
A biopic on Doyle Brunson's life is currently in development.
In early May 2022, Radar Pictures announced that they had secured the life rights to Doyle Brunson and were working on a biopic about the legendary player. Radar's own Justin Smith will pen the script from Doyle's life story, documenting his professional poker career that spanned more than half a century.
Article continues below advertisement
"There have been many gambling and poker scripts sent to me. None of them has intrigued me as much as Doyle's story. There's no better life story than Doyle's that I know of," Justin Smith said in a press release.
"Having played the biggest poker games with Doyle myself, I'm extremely honored to be in a unique position to be able to help tell his story and capture the environment accurately from an insider perspective," he concluded.
Producer Ted Field added that Doyle's "improbable life story needs to be told with all its rollercoaster ups and downs," and he and his team at Radar feel "privileged to have the chance to do it justice."