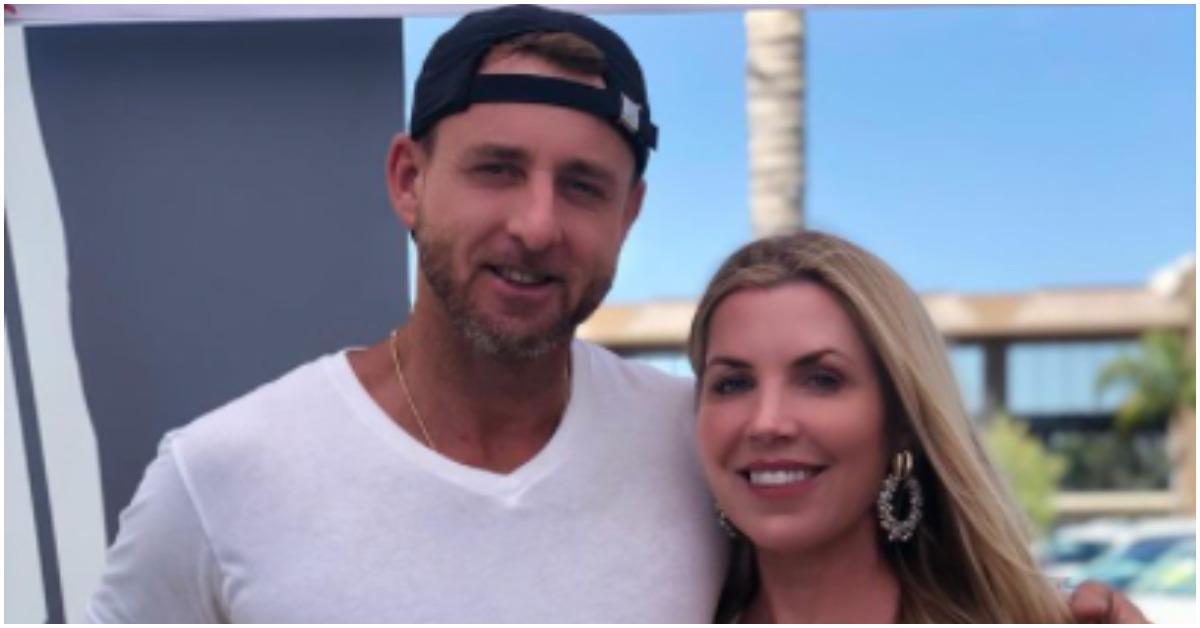 'RHOC's' Jen Armstrong's Husband, Ryne Holliday, Was Once a Professional Poker Player
Article continues below advertisement
Before briefly separating from Ryne, Jen said several fans approached her begging her to find a more suitable match. While some viewers didn't appreciate how he treated his wife, Ryne recently revealed a sacrifice he made early in their marriage.
Article continues below advertisement
When he married 'RHOC' star Dr. Jen Armstrong, Ryne Holliday left a pro poker career behind.
After years of being a friend of RHOC, Jen recently made her full-time cast member debut. Since then, she's given fans a look at her dermatology practice, ​Advanced Skincare Surgery & Med Center, and her family life with Ryne and their children.
Heather Dubrow invited the couple to her home for a dinner party on the show. While there, Ryne shared his love of gambling and revealed that he was once a professional poker player. However, when Jen became pregnant with their first child, he left the industry.
Article continues below advertisement
What is Ryne Holliday of 'RHOC's' net worth?
Ryne Holliday is currently worth an estimated $100 million, per MixedArticle. After leaving poker behind, he launched his company, Hawaii Highways. In a statement on his business's website, Ryne shared how living in Hawaii as a student at the University of Oahu changed his career trajectory.
Article continues below advertisement
"Ever since I visited Hawaii as a teenager, I knew I would live there for the rest of my life," Ryne wrote on his website. "I started off small renting my own house to travelers but then soon branched out to other properties when demand grew."
"I have been asked if I will expand my business to other locations outside of Hawaii," he added. "And the answer is always no. Hawaii is my home, and Hawaii is all I want to share with others."
Despite Hawaii Highways being headquartered in Hawaii, Ryne runs the day-to-day operations at his family's home in Newport Beach, Calif., and does double duty as a stay-at-home dad.
Article continues below advertisement
Are Ryne Holliday and Jen Armstrong still together?
In addition to their differing careers, Ryne and Jen aren't shy about sharing their marital woes with the cameras. Throughout their time on RHOC, they've shown communication issues, disrespect, and lack of support.
Article continues below advertisement
After months of seeing the flaws in their marriage, Jen and Ryne separated, elating some fans. But she recently confirmed they got back together. Although she admitted fans have told her not to be with Ryne, Jen wants their marriage to last.
"We separated for a while and lived life without each other," she shared with UsWeekly. adding that after a month apart, the two decided to work things out. "I think [the separation] made us have more of an appreciation for who the other person was and have a different outlook on getting back together and putting in the work to stay together."
The Real Housewives of Orange County airs Wednesdays at 9 p.m. EST on Bravo.