Yes, 'RHOC' Star Jen Armstrong Was Sued By Her Ex-Boyfriend Bruce Elieff for $850,000
'RHOC' star Jen Armstrong was sued by her ex-boyfriend Bruce Elief in 2014. Here's how much he sued her for, why, and how the case ended.
Article continues below advertisement
But while we love Jen and Ryne together (we really do!), we can't help but wonder about Jen's past relationship with her ex-boyfriend (read: jealous sugar daddy!) Bruce Elieff. She recently touched on her legal troubles this season and mentioned that her ex had previously sued her for almost $1 million for money and goods that Jen described as "gifts."
Excuse us, but what? Once you've picked your jaw up off the floor, keep scrolling to learn everything we know about Jen and Bruce Elieff's chaotic relationship.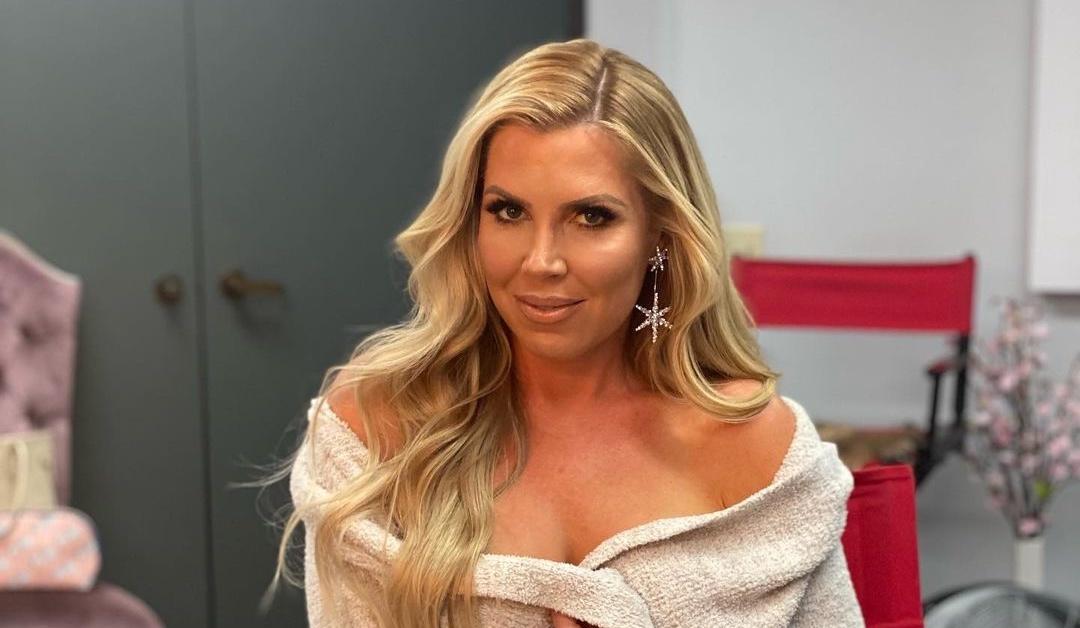 Article continues below advertisement
Jen Armstrong's ex-boyfriend Bruce Elief has a net worth of approximately $300 million
One thing to note about Jen's ex Bruce: He's rich. Like, really, really rich. According to his LinkedIn, the 66-year-old multimillionaire is the CEO and Chairman of SunCal Companies, which works to connect investors and financial institutions with properties they can invest in across the U.S.
Per its website, SunCal is "one of the largest real estate developers in the country." Given the company's success, it's no wonder that Bruce alone is thought to have a net worth of around $300 million, as estimated by Gossip Next Door.
Other than his relationship with Jen, which lasted from 2009 to 2013, very little is known about Bruce's personal life. However, according to his Facebook, he has a daughter named Kendra.
Article continues below advertisement
In 2014, Jen Armstrong was sued by Bruce Elief for $850,000.
If you thought your breakups were messy, think again. In 2014, Bruce sued Jen for $850,000, per the New York Post. Apparently, the business executive had claimed that all the money he had given Jen during their relationship was nothing more than a loan.
Jen, who was a medical student at the time, had received the following payments from Bruce: $160,000 for her tuition at the University of Hawaii, $10,000 in monthly expenses, $160,000 for cancer treatments, and $37,000 to freeze her eggs.
Article continues below advertisement
They dated for four years, but Jen allegedly ended the relationship after giving birth to twins, who were fathered by another man.
At the time of this case, Jen called the allegations "completely baseless" because "everything that he gave to me was a gift . . . no strings attached." She said she felt as if the lawsuit was his "last-ditch effort" to continue controlling her life.
Article continues below advertisement
Furthermore, she noted that he was usually the one offering the cash. "He also presented me with stacks of cash on occasion, which I usually declined, and he gave me credit cards with no limits to buy whatever I want," she said.
The lawsuit also mentioned Jen's friend John Luciano. Bruce had argued that John had taken some of his money, too.
"It's ludicrous for him to claim these were loans," John told the Post at the time. "If all of the money he has given to women over the years were loans, he'd have given out more loans than Bank of America." The case was eventually dismissed.
The Real Housewives of Orange County airs on Wednesdays at 9 p.m. EST on Bravo.