Dr. Phil Has Decades of Controversy That Have Followed Him His Whole TV Career
Dr. Phil been on TV for 20 years and as his new spinoff hits the air, controversy surrounding his license and child abuse claims surge.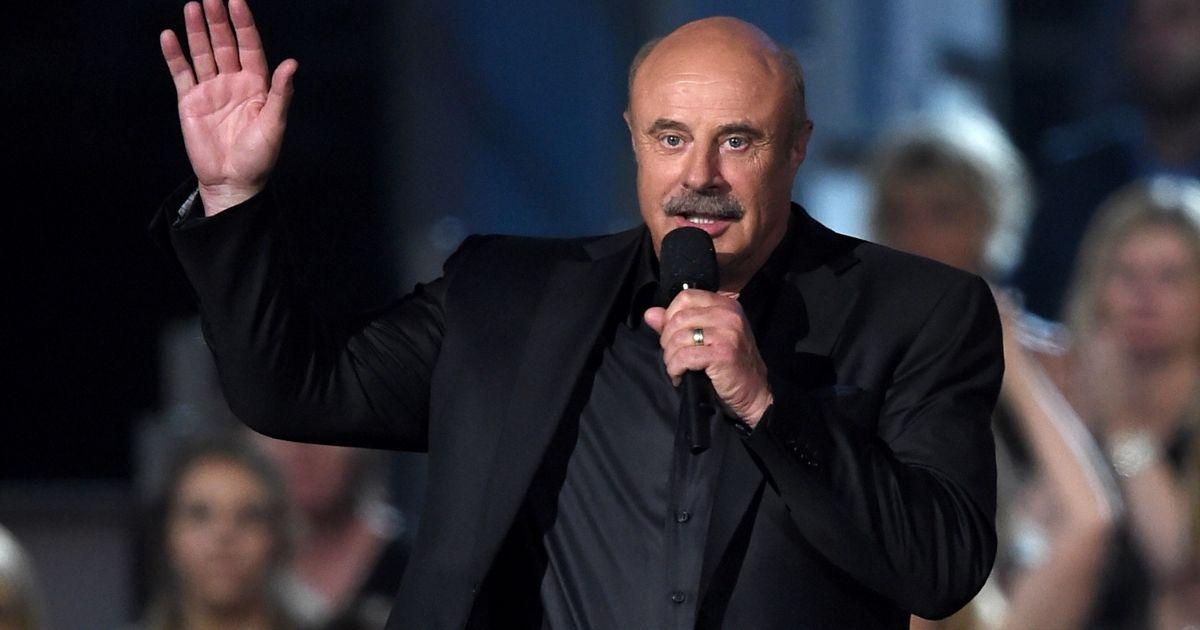 Some TV personalities have been part of television for decades. They're either well-loved or polarizing in some way. And that's the case for Phil McGraw. More commonly known as Dr. Phil through his popular talk show, controversy has followed his career on network television.
Article continues below advertisement
Recently, a spinoff series titled House Calls With Dr. Phil has been announced, and it's prompted angry critics to point out several ways Dr. Phil has not only let down his guests but has put them in harm's way.
Article continues below advertisement
Dr. Phil controversy first erupted over his lack of a current license to practice.
Phil McGraw is a doctor, technically holding a doctorate in psychology, but he's not a licensed psychologist because he let his license expire by his own volition. Which is as simple as not paying for the license fee to be registered, but that registration is important and necessary to go by the title of "psychologist."
Dr. Phil has never been licensed to practice in California, where he films his talk show, and he retired his active Texas license back in 2006. As Everyday Psychology reports, Dr. Phil previously stated, "I retired my license ... I don't need a license ... I've chosen instead to pursue another course and use of my education."
Article continues below advertisement
Dr. Phil doesn't seem to technically need an active license to cover hosting duties on his show, where he routinely dishes advice. This is the case mostly due to a loophole in the Health Insurance Portability and Accountability Act (HIPAA) since he doesn't bill for any of his advice.
Article continues below advertisement
"If he never bills anybody for counseling services, he very well may not be covered by HIPAA," Kirk J. Nahra, head of the privacy practice at law firm Wiley Rein in Washington, D.C., told The New York Times. "Depending on his licensing, he may not have professional ethical obligations, either."
Article continues below advertisement
However, there was a public complaint filed with the California Board of Psychology in 2008 regarding Dr. Phil. The complaint alleged he was illegally practicing without a license when he consulted with Britney Spears at the start of her conservatorship.
At the time, he issued a statement trying to clear up the controversy and confusion on whether he was a psychologist or not. "I made it clear that I, of course, would not be directly involved in any treatment should that come to pass," he said, "because it's well known that I don't practice psychology privately anymore ..."
Article continues below advertisement
That complaint seemed to come and go with little, if any, consequences for him. His show continued on as it had been, and he went on to host his show without an active license in any state.
The next surge of controversy for Dr. Phil came in the form of child abuse claims.
One of the popular topics on Dr. Phil is troubled teens. They give good one-liners and allow Dr. Phil to shake his fingers at their behavior, and people seem to eat it up.
Article continues below advertisement
Danielle Bregoli may be the most popular or well-known "troubled teen," who was interviewed by Dr. Phil on an episode called "I Want to Give Up My Car-Stealing, Knife-Wielding, Twerking 13-Year-Old Daughter Who Tried to Frame Me for a Crime."
Danielle, also known as Bhad Bhabie, was only 13 at the time, and she turned into meme with her phrase, "Cash me outside, howbow dah?" On the show, Dr. Phil told her he was going to straighten her out and had her sent to Turn-About Ranch.
Article continues below advertisement
This Utah-based ranch, previously owned by Aspen Education Group, is described as a "therapeutic boarding school" for troubled teenagers. It also happens to be named in several cases where former attendees have come forward with claims of sexual, physical, and mental abuse at the hands of the staff. Danielle later shared her own story about her time at the ranch, including the alleged abuse she faced while there.
Of course, Dr. Phil recommending the ranch on his very popular show likely helped other parents make the decision to send their kids there. And, according to an in-depth BuzzFeed investigation, many of these claims of harm at the hands of the ranch predate Dr. Phil's show.
Dr. Phil's new show, House Calls With Dr. Phil, premieres Aug. 18 at 9 p.m. EST on CBS.
If you need support, call the National Sexual Assault Hotline at 1-800-656-4673 or visit RAINN.org to chat online one-on-one with a support specialist at any time.