Danielle Bregoli Has Come a Long Way Since Her "Cash Me Outside" Moment on 'Dr. Phil'
What happened to Danielle from 'Dr. Phil'? The teen is now a rap star under the moniker Bhad Bhabie. Read more about the viral video subject.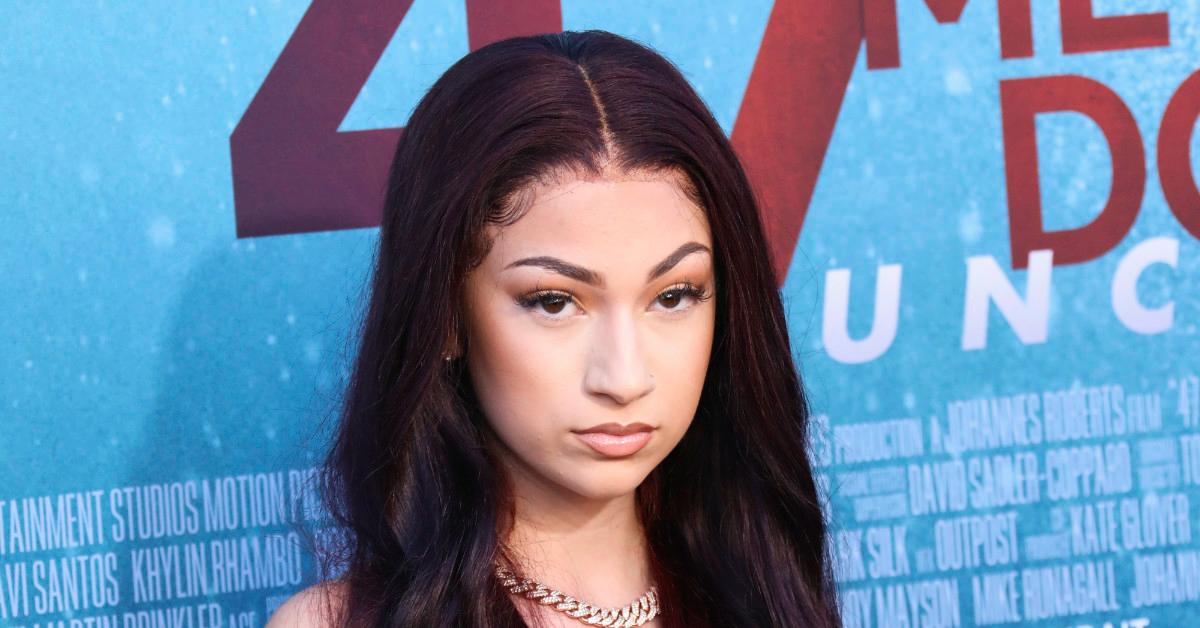 Article continues below advertisement
After making headlines and sparking memes with her 2016 appearance on Dr. Phil McGraw's syndicated talk show, Danielle launched a music career, which recently got a boost by a collaboration with Demi Lovato, Charlie XCX, and other stars.
Here is more information about Danielle's rise to fame and her life now.
Danielle became a viral star with her 'Dr. Phil' appearance.
In September 2016, Danielle and her mother, Barbara Ann, discussed their tense relationship on Dr. Phil, with the then-13-year-old admitting that she had stolen cars and credit cards.
And when the audience laughed at her antics, she taunted them with her now-immortal catchphrase: "Catch me outside, how about that?" (With her self-described "street" accent, however, it sounded more like, "Cash me ousside, how bow dah?")
Article continues below advertisement
Dr. Phil referred Danielle to a residential program in Utah called Turn-About Ranch, and Danielle seemed to make progress at the program. "I just feel OK with who I am now," she told Dr. Phil when she returned to his show in February 2017. "I don't have to put on a front to impress anyone."
She did tease the TV host with this zinger, though: "I guess what's good for you is, I made you just like Oprah made you. You were nothin' before I came on this show." (A beleaguered Dr. Phil replied, "Thank you for that.")
Article continues below advertisement
What happened to Danielle from 'Dr. Phil' after her "cash me outside" moment?
After releasing the single "These Hoax" under the rap name Bhad Bhabie in August 2017, Danielle signed a multi-record deal with Atlantic Records.
Under the Atlantic contract, Danielle released her debut mixtape, 15, nearly a year later. Two tracks from the EP, "Hi Bich" and "Gucci Flip Flops," charted on Billboard's Hot 100, peaking at No. 68 and No. 79, respectively. And in 2018, she earned a Billboard Music Award nomination for Top Rap Female Artist.
Article continues below advertisement
Danielle went to rehab in 2020.
In June 2020, TMZ reported that Danielle had checked herself into rehab, with sources telling the site she was receiving treatment for both childhood trauma and prescription pill abuse.
"We are very proud of Danielle for recognizing that she needed help and seeking it out," the 17-year-old's management team told the site at the time.
Bhad Bhabie released a star-studded music video later in 2020.
After finishing a reported 30-day stint in the rehab facility, Danielle released a music video for her song "Do It Like Me" in November 2020.
And she didn't let a global pandemic stop her from assembling her celebrity friends for the quarantine-themed shoot. Demi Lovato, Charlie XCX, Blac Chyna, Chief Keef, Pia Mia, and Lexy P joined Danielle for the nearly-2-minute clip — lip-syncing to the track from their homes — and TMZ reported that the celebs participated in the remote shoot to show support for Danielle's sobriety.